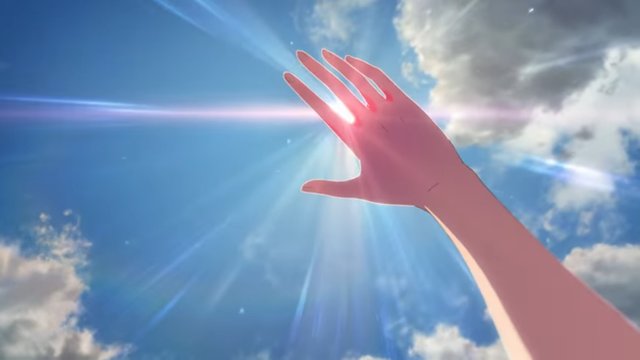 Synopsis
A full length anime (which I personally don't usually watch) which tells the story about Hina Amano, a girl with the power to bring in the sunshine in a constantly raining Tokyo. She then met with Hodaka Morishima which started a love story between them dealing with life as students and trying to earn a living at the same time.
The link between human and the environment
Makoto Shinkai adapted some ancient ideology into the modern setting. The ancient story of a magical entities that has the power to call for sunshine during rainy season is also being represented in a girl, Hina Amano. Her relationship with Hodaka Morishima drives the story forward. She uses her special gift to start an online business to help Hodaka with expenses living in Tokyo. Little did Hodaka knows that each time the power is being used, Hina fades away little by little.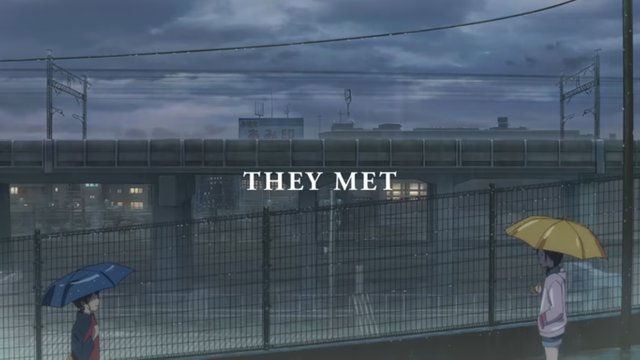 The use of rain in most of the Tokyo scene can be related to the coldness of life in the concrete jungle. We tend to ignore about how the environment is doing because we are being isolated in an man made artificial environment most of the time. In our well ventilated homes and offices, shopping malls and transportation.
Symbolism
Hina brings balance but at a cost of her own life. After her power expires, she ascends up into the garden in the clouds and then decends back down to Earth. It is a representation of the circle of life and the belief in reincarnation.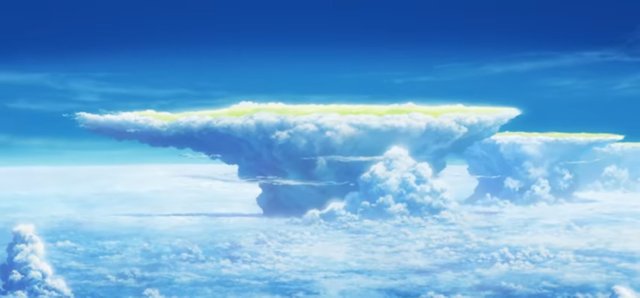 Green heaven on top of the mushroom cloud. How Japan has grown from ashes
At the end of the movie, the scene zooms out from Tokyo to the scene showing the whole planet. Each one of us has a role. As cliche as it sounds,
Makoto Shinkai
has integrated a love story to go with it. He shows that life is like the seasons. There is up and down. Brace ourselves into the rain and do not give up. May the skies (God) smiles on us one day.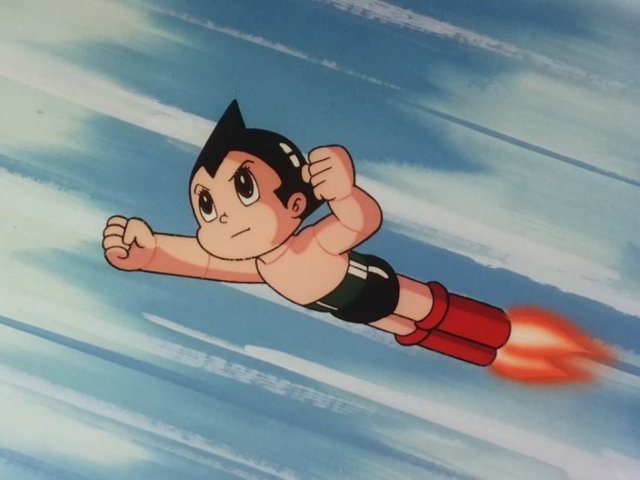 Astro Boy, motivating the youngs to pick the fight and stand tall and ascend to the skies. Started in 1952, only 7 years after the end of World War II
It has always been the theme isn't it? Despite being atom-bombed twice in 1945, the film anime scene in Japan never give up in churning out positive motivational themes. The
struggle of the underdogs
into the winning ways. Started as early as
Astro Boy
and it has been shaping the mind of the young since then and see what are they doing now after seven decades? See where the Japanese is compared to us. Yet they never stop relaying the struggle of life into their anime and cinema to keep on reminding the current young generation of the hardship of life. Such is the power of film.
What does our kids watch nowadays?
Thank you for dropping by!
@teammalaysia for the win!