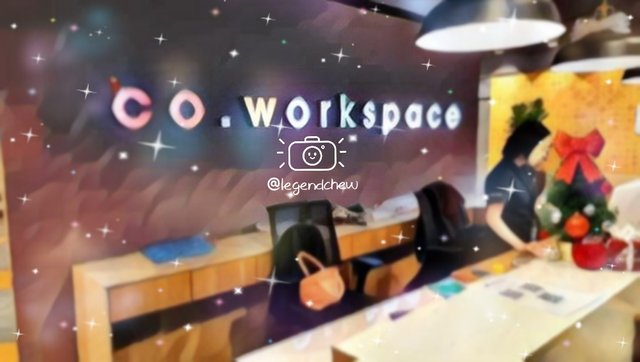 Specially created for Steemit Northern Region #teammalaysia to meet up Round 3! What happens if you are not from the #teammalaysia community? We are happy to invite you to join too. Feel free to come and chat with us. I will be there after lunch.
What is Coworking?

Coworking space is a place where individuals may come from a different field or company and work together separately. It's usually for self-employed, such as freelance, a startup, a small group of employees who temporary work together on the same project and those who travel often from one place to another to work.

Although everyone come to work in the same space, they are actually working independently for themselves. Instead of looking elsewhere to find capable people to work with, this is where we can find talented and skillful people to collaborate without wasting time to find outside the boundary. Meanwhile is a place to escape from the distraction at home, especially for people who work from home.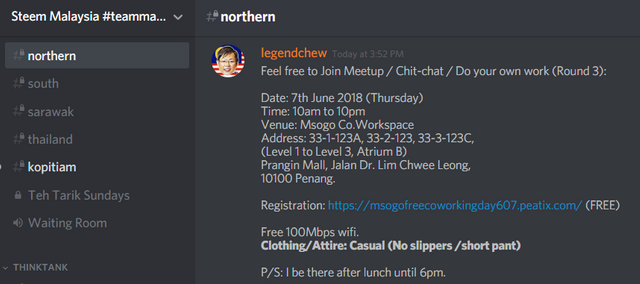 Date: 7th June 2018 (Thursday)
Venue: Msogo Co.Workspace
Location: 33-1-123A, 33-2-123, 33-3-123C, (Level 1 to Level 3, Atrium B) Prangin Mall, Jalan Dr. Lim Chwee Leong, 10100 Penang.
Time: 10:00 A.M. - 10:00 P.M.
Registration: https://msogofreecoworkingday607.peatix.com/ (FREE)
Clothing/Attire: Casual (No slippers / short pant)
---
A review of Msogo Coworking Space:
https://steemit.com/teammalaysia/@legendchew/coworking-space-msogo-penang
---
Previous Meetup & Support Steemit Northern Region #teammalaysia: