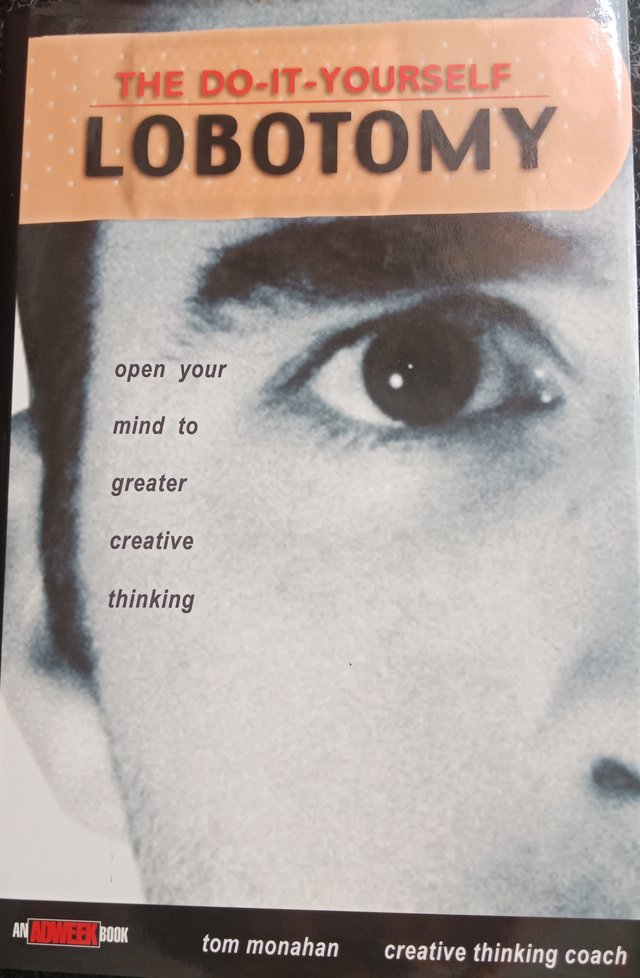 I accidentally came across a unique book during my recent visit to Junk Bookstore (selling second-hand or used books in the historical section of Kuala Lumpur) entitled "The Do-It-Yourself LOBOTOMY" or DIYL (by Tom Monahan). The title was very intriguing… In fact, I was initially a bit confused with VASECTOMY, the DIY way?!
Well, I was right in certain way…. Surgical intervention of some sort, not involving the testicles (VASECTOMY), but the Brain (LOBOTOMY).
According to Wikipedia, Lobotomy is a form of psychosurgery, a neurosurgical treatment of a mental disorder that involves severing connections in the brain's prefrontal cortex.
This is indeed, very WOOO (Wisdom out of order)…. Wisdom from lack of structure, which is, in some way, the essence of the book.
Creativity does not come from linear thinking, but from random, structure-less approach, or more commonly called "Think Outside the Box".
Why Think Outside the Box when you can think outside the Galaxy… This is where Intergalactic Thinking comes in.
"Outside the box is where the future will be created and where all solutions to all problems are found.
Intergalactic Thinking disengages your rational mind---that predictable, boring thought maker that tosses around the same data over and over again.
Simply going to seemingly unrelated galaxies of thought that have nothing to do with your home galaxy opens up whole new realms of creative possibilities.
Just focus on an unrelated piece of data and find a way to connect it to the problem. Don't make it a drill in linear thinking. Don't rely on logic.
Don't resist ideas that seem crazy or stupid. Find the brilliance; there is brilliance in almost anything."