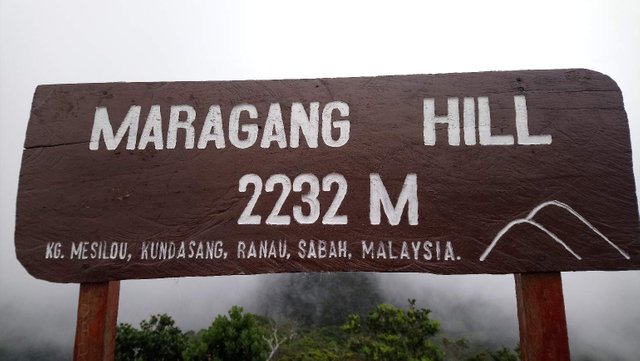 Welcome to Maragang hill Kundasang Sabah.
It's been almost a week since we went hiking in Kundasang Sabah. Who are we? We are colleagues and almost all of us is steemian. We been planning this event since September and prepare mentally and physically for two months plus.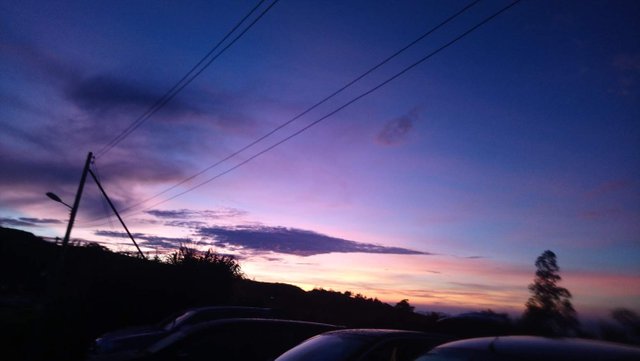 The early morning view was beautiful and we can saw clearly Mt.Kinabalu from distance.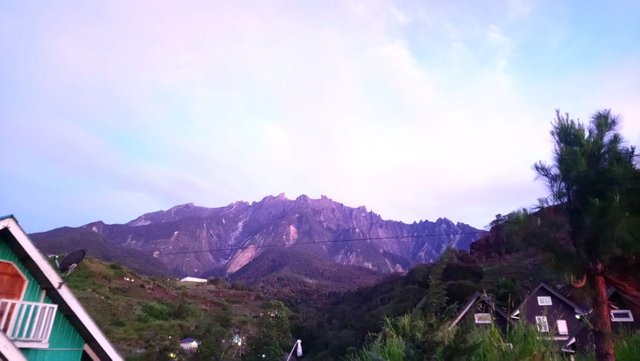 "Majestic view of Mt.Kinabalu"
---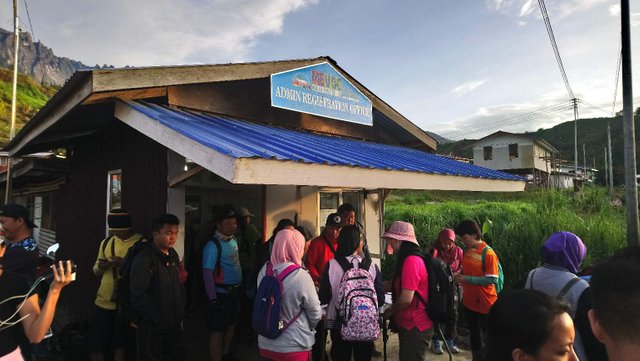 We had reached registration office on 6.05AM. That time the place was crowded with other hikers. After finishing our registration, we went to starting point which took around 10 minutes to arrive with arrange car by the office.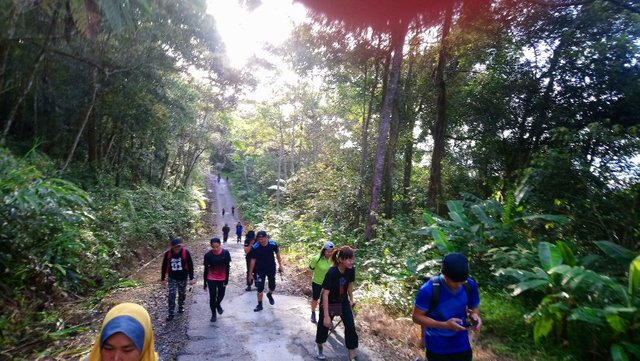 Started with light walk as our warm up to the starting point for 600 meters. It took 10 minutes walk! After had a few minutes rest while waiting for the others go to toilet we continued our journey.
I didn't take pictures during hiking but the trails were slippers maybe because it was raining the day before. We had to use rope to climb in some place to prevent slippery and because the tilt.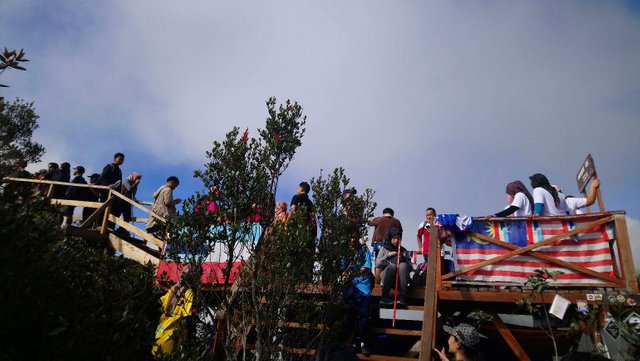 When I reached the top of Maragang Hills, the sign still been occupied by other hikers to take pictures as a proof. Maybe because the trail were still new that why the places crowded with hikers who want to try this trail.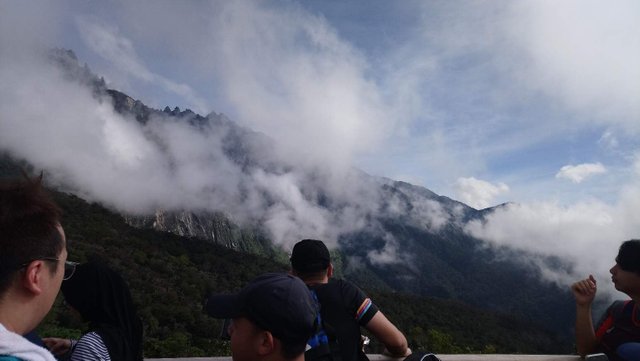 I'd reach the top around 8:30 AM which took 1 hour plus and that time the mist already covered the view of Mt.Kinabalu. Next time we planned to start 3 AM so that we can see the sunrise and the clear view of Mt.Kinabalu closer.
---
Rare plants
While waiting for others friends to arrived, I'd saw this beautiful plants that rarely seen.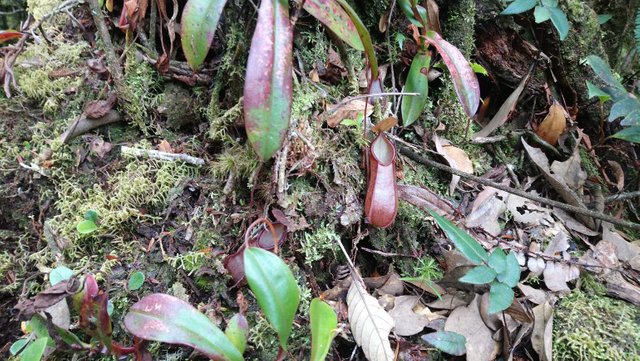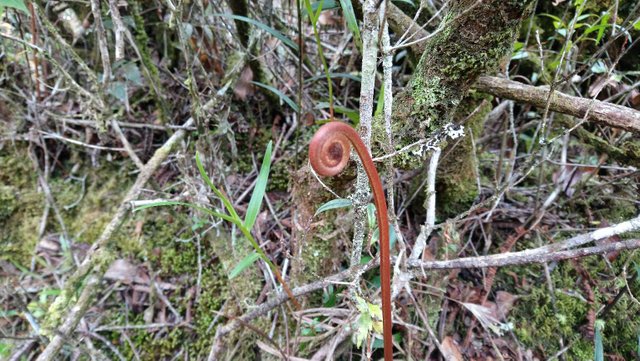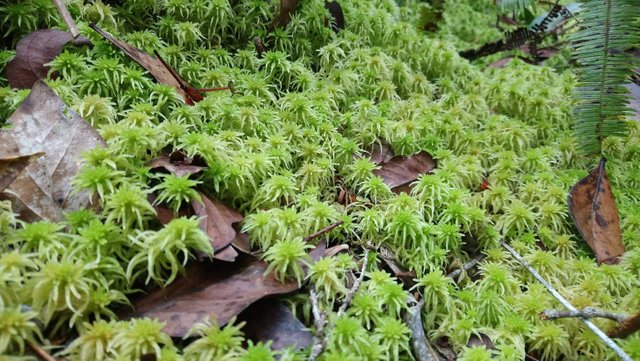 ---
My team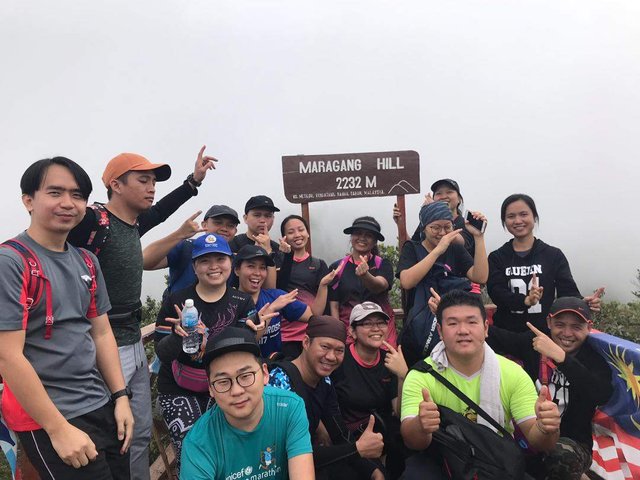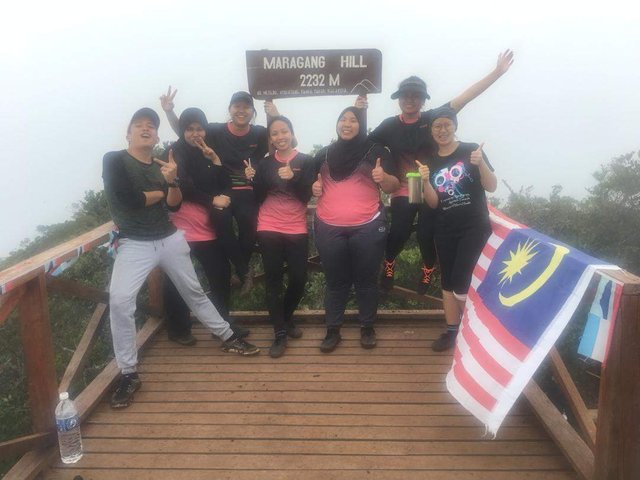 Congrats to all 👏.
Our group consists of 20 people and all of us had made it to the top.
Steemian who had join : @zamifara, @nytrie, @keydeet, @ychaa, @sahiranadiah, @cukin, @dora14, @aphours, @massnisampit, @maxelly93 and me @audreyclaire.
---
Sabah, The land below the wind.
There are more place to hiking here in Sabah. Love to have memories with all my friends and colleagues. Let's keep active!
Posted using Partiko Android