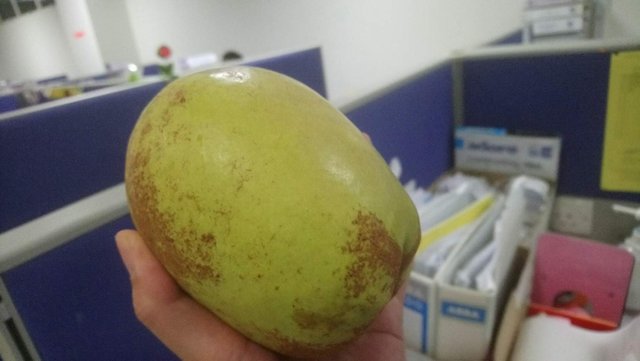 Have you ever see this fruits?
This is Bundu aka Belunu. But I used to called it "Bundu". It's seasonal native fruits of Borneo. Here in Sabah, you can find it in local markets. For what I see, there is two colour of "Bundu", there is brown and green one like this. I love the brown "Bundu". The shape is different from the green one, it's like a avocado.
Tips:
If you eat this fruits, DONT cut the seeds. If not you will be sick with the small bumps and it's itchy. The oldest says, the people who sick should tie a white fabric into the "Bundu" trees and it's helps actually. And if you unconditional cut the seed, to prevent from sick you can also tie the trees too. I don't know if there is scientific evidence for this but it Helps. ☺
It's has yummy tastes. Sweet, slight sour if it hasn't fully ripe yet. The smell also strong likes others native fruits, it's can hold up to a day.
Posted using Partiko Android