Introduction
My long time followers will know of KIVA from the ongoing series of posts I've made over the past 18 months and how posting on Steemit has supported and encouraged me to make over $200 in KIVA loans.
My first Steemit post about KIVA from December 2016 , Have you heard of KIVA ? has been followed by many more updates which have motivated me to fund a number KIVA loans and have now supported 9 loans
I also created the KIVA lending group of Team STEEM, come and join other great Steemians like @oleg326756 , when you make a KIVA loan you can dedicate it to Team STEEM
There have been enough repayments in the past month to make another loan, recycling the capital is one of the great aspects of KIVA with the same $25 being relent time and again helping more micro entrepreneurs in many countries.
The Loan
Muong Phang 115 Group -Vietnam Dien Bien, Vietnam / Aquaculture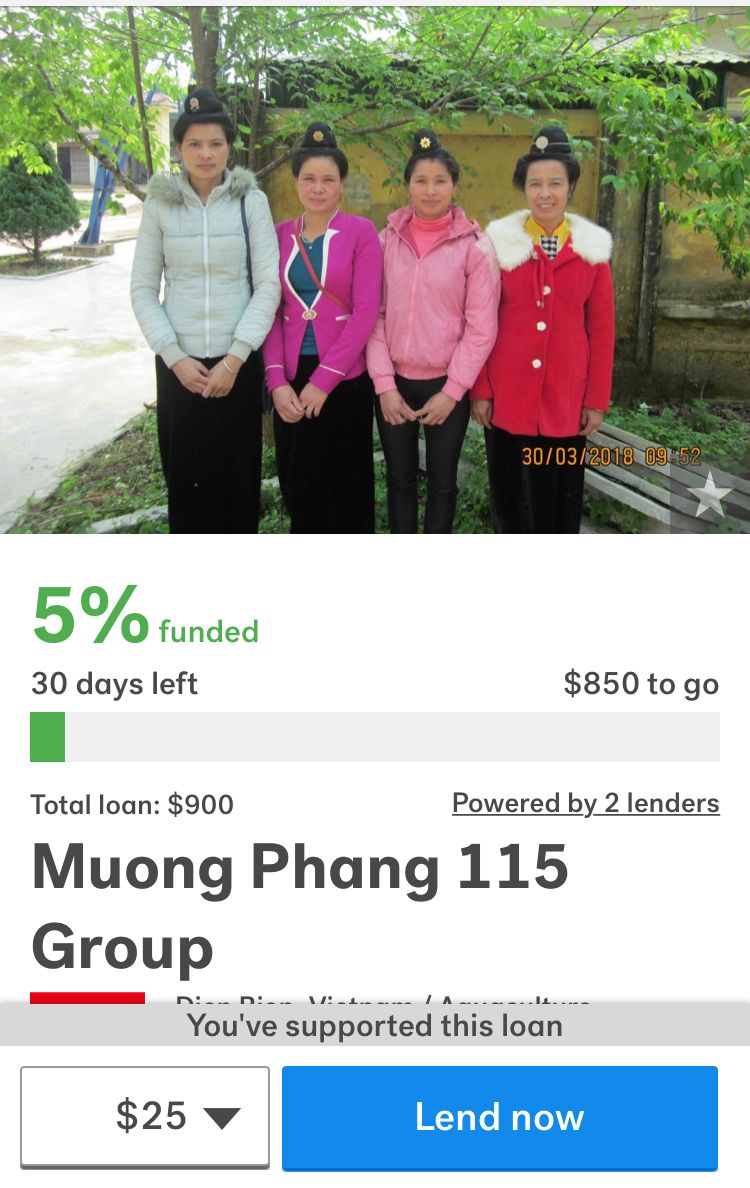 A loan of $900 helps a member to buy baby fish.
Mrs. Thanh is 47 years old, married, and has a son who is 11 years old. They have lived happily in a small house (made of mud and straw) in a small remote village where agriculture is the main source of income for the residents. Because of the instability in agricultural production, Thanh and her husband diversify the production into cultivating rice, canna, and breeding fishes and chickens. Tuition fees for her son and living expenses are the biggest concern of her family, so she has always wanted to expand animal husbandry to improve income for the family.
Loan details
Loan length: 14 months
Repayment schedule: Irregularly
Disbursed date: March 30, 2018
Currency exchange loss: Possible
Facilitated by Field Partner: Entrepreneurs du Monde - Anh Chi Em
This loan is not yet fully founded, if you'd like to support this loan click here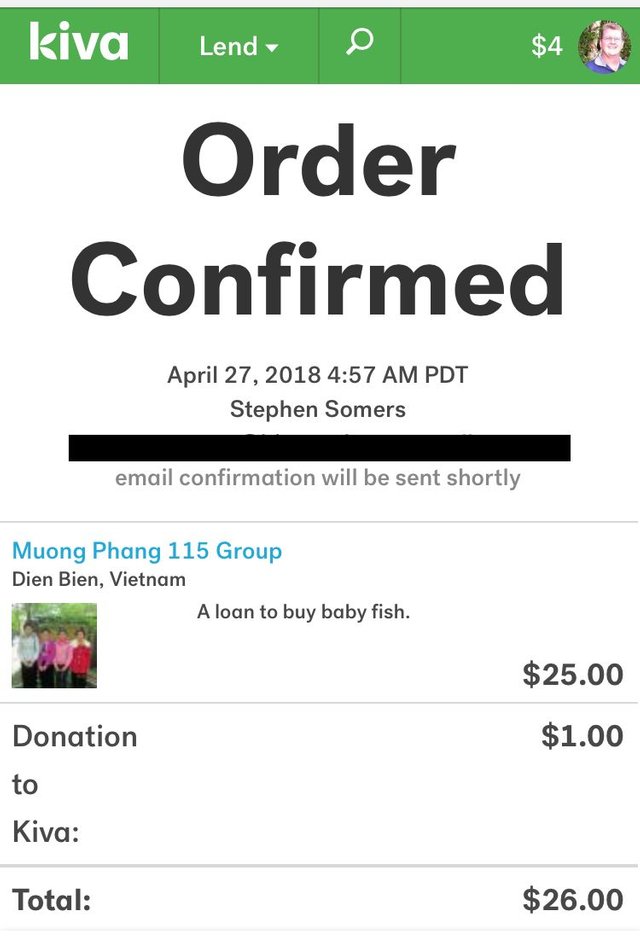 Conclusion
Kiva gives you the chance to make small loans to people around the world who are working to start a business and improve their lives. I'm a Kiva lender and I invite you to join me!
Sign up To KIVA by clicking here and it'd be great if you add your loan to Team STEEM
Make a loan and change a life today

Thanks @bearone for the teamaustralia banner