Most of us are aware of the drama we had on steemit with @keiserreport 's last post and then today I watched their latest video on youtube and minds.com's CEO shows up on Minds.com , just a coincidence I Say.
Watch at around 12:00

@keiserreport 's latest post
https://steemit.com/eos/@keiserreport/jeff-berwick-interviews-eos-block-producer-marshall-long-of-eos-fish
Relevant comments: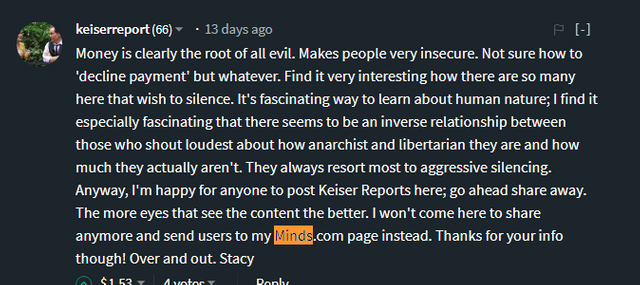 It seems Max was already PRO minds even before this drama unfolded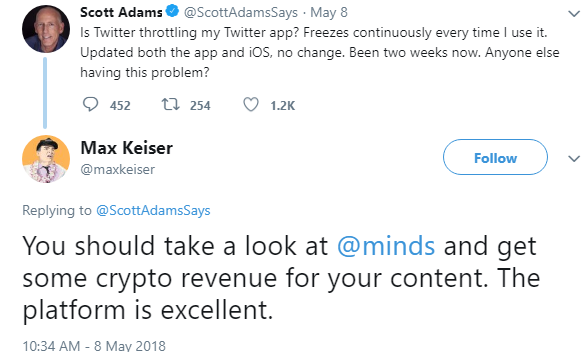 I think this video Max also mentioned that he is now an advisor for Minds.com but I couldn't find any press release to objetively verify the same. As in life , there is always more than what meets the eyes , Max is free to join /advise whatever project he wants , I just find it amusing how it all unraveled for their Steemit engagement.
@ned , can you try to make an apperance on @keiserreport anytime soon ?
As things stand today , Steemit is far ahead of minds.com ( see below ) but will it remain that way ? that's the billion dollar question. I have already voted by accumulating steem power that my answer is Steemit is the winner but I want to keep my eyes and ears open.
---
---
---