I've been dreaming about Promote Steemit Day. Just a day where we all go off and print a page promoting Steemit and just casually posting it on noticeboards, on work fridges, anywhere else creative you can think of that will attract the right kind of attention.
Just thinking about it wont really get me anywhere so I've been busy designing fliers.
With all this talk about meets in #TeamAustralia I really wanted to get these babies finished just in case the troops wanted to go out into the community and hand fliers out before they go get their drinks on or after... whatever floats their bubble. Behold!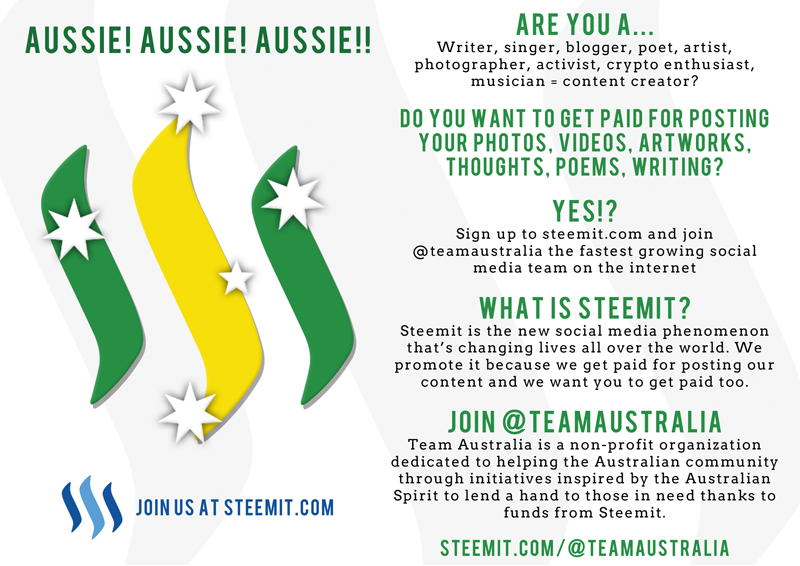 Below is the flier in A4 png format - please right click to download.
Download A4 pdf file HERE.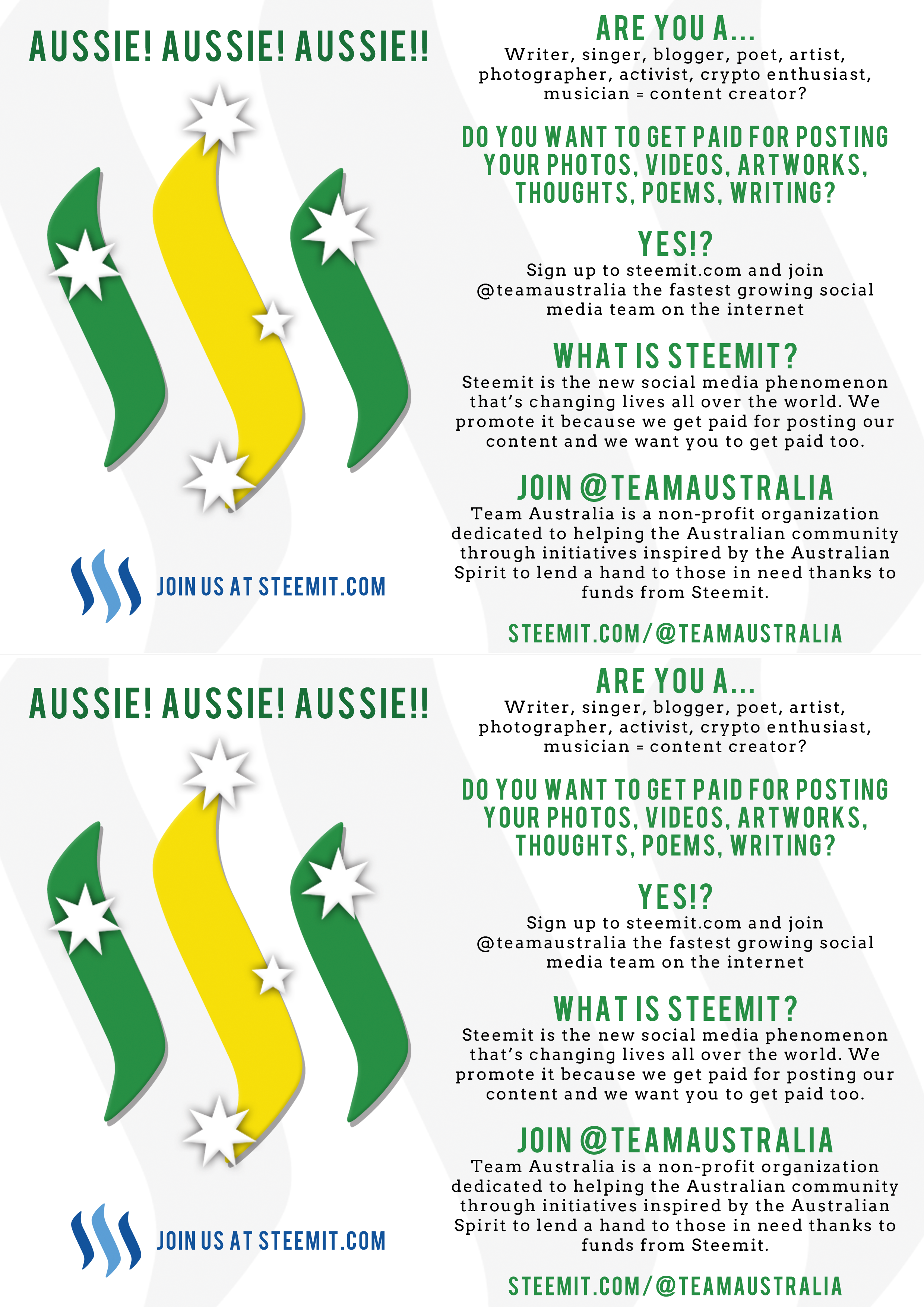 As you can see there will be 2 flyers per A4. I'm a tree hugger ok? Let's be kind to the environment a little bit here and still get the job done.
These are test flyers so any feedback would be great, so going forward, when we do eventually do Promote Steemit Day our flyers will be easy to understand, be catchy and do what it's meant to do - attract enough curiosity for people to go visit Steemit AND register.
I have always believed in community and what we can all achieve together and that includes keeping the people we sign up ON the platform.
We know how big, sorry - scratch that, how HUGE a learning curve Steemit is. If I didn't join #TeamAustralia pretty much immediately I don't know if I would have lasted. But through Team Aus, I found @minnowsupport and knew going the community route was the best way to go instead of trying to go at it alone. I'm hoping people who read this flyers will follow the steps, sign up and come and find us so we can support them in their journey.
I'm hoping this all works out and we get a few new sign ups. If you are putting these up somewhere I'd love to see it! Also, If I may, I would like to take this opportunity to reach out to the following people.
@sam-wise @watch-chronolog @dolladu @mazzle
Team Australia needs you! If you could please contact me via PAL Discord in the #teamaustralia channel that would be great!
💗Arly