INSET (Teacher's Seminar): Day 1/5 : Risk Reduction Management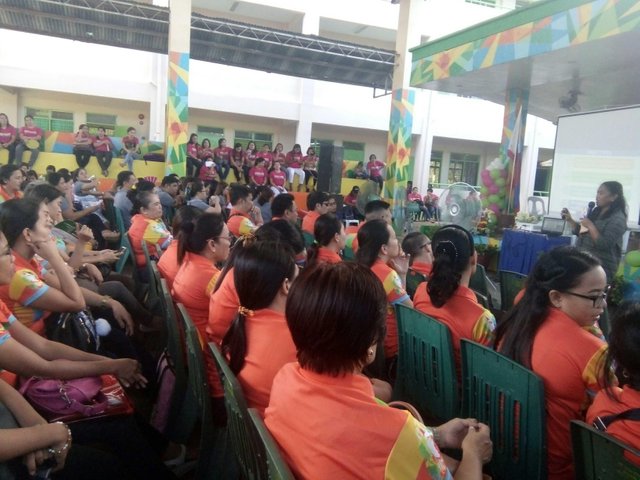 Day 1of teacher's training.
Day one of our seminar was not that great I think or shall I say I wasn't having fun. Am sorry yet this is only my self-evaluation. The topic was quite serious yet we're just there to listen to theories through whole day discussion. O my, that feeling again. No wonder why students were easily bored.
Well, anyhow my learnings were refreshed again. Busy days eventually made me forgot that consciousness in me in which my country is actually expecting for the "Big One" (we've been doing national simultaneous earthquake drill per year.) Plus the fact that teachers carry the great responsibility of their student's safety.
Alright, though the presentations were more on talking, plus the slides were too blurred... my gratefulness for the people behind this event still rated above 90%. It was actually a great help to keep people (especially me ) to be back to their right track again.. See yaaah!