What if Only Those Who WERE Taxed Could Vote on Tax Increases/Decreases?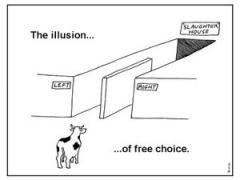 (1) Restrict the right to vote on local taxes, in particular on property taxes and regulations, to property and real estate owners. Only property owners must be permitted to vote, and their vote is not equal, but in accordance with the value of the equity owned, and the amount of taxes paid.
(2) All public employees—teachers, judges, policemen—and all welfare recipients, must be excluded from voting on local taxes and local regulation matters. These people are being paid out of taxes and should have no say whatsoever how high these taxes are.
Interesting further reading:
In this 1997 speech by Hans-Hermann Hoppe, now available as an ebook from the Mises Institute under the title What Must Be Done, Hoppe presents a plan of action for anarcho-capitalists against the modern state.