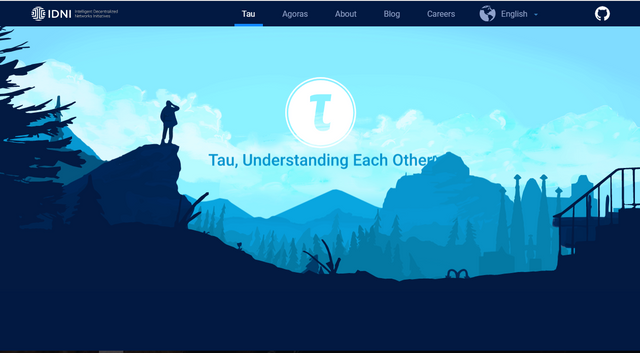 Image By Screenshot
For almost a week I spent a lot of time reviewing the TauChain project. I found many special things there, including how the future investment system opportunities are very clear. I found many different variants compared to several other decentralized projects.
In this review, I would like to discuss some points as an initial introduction to this great project. I have a very significant impact on the risk of some of my crypto assets with AGRS tokens, maybe the conversion of ETH to BTC and risking it with AGRS. I was pushed after seeing their road map on the official website. In addition, the TauChain community network that stores AGRS tokens turns out that most of them are Steemian. So this will provide an opportunity for me to get information directly on the Steemit blog from the AGRS token holder.
I got a lot of information from great people in the Steem community about the TauChain project and including AGORAS. This disclosure of information has an impact on me to be part of the stakeholders.
The most important point of this description is to attract the number of AGORAS communities, especially lovers of crypto, AI and Blockchain technology in Indonesia. This will also allow several new adoptions, such as the adoption of ETH, BTC, USD investments into AGORAS tokens. Or maybe there will also be technology adoption from AI-based and TauChain Blockchain technology projects.
There is no excessive spectacle in this review. I will only display information that I get from trusted sources. In the end I want to emphasize that this is not just investment, but about how our views are directed towards technological resources that are greater than what we enjoy today.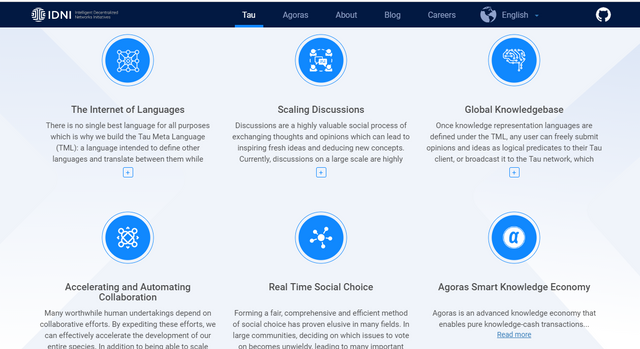 Image By Screenshot
Quoted directly from their official website, Tau is a programming language with the default blockchain. Tau-Chain is uniquely designed to be a great technology based on the blockchain that will be able to support smart contracts, applications, scientific evidence, things that will soon be possible through this habat project such as presenting a blockchain-based investment market. TauChain also adheres to a peer-to-peer technology system that allows interface investment interactions to be more effective.
Their team has been fully committed to opening possibilities. This project has succeeded in developing a decentralized market called AGORAS.
This project has been developed for a long time and has gone through several stages of change that aim to improve services for stakeholders. They have mapped many things and seen investment opportunities in public. In its history, the project was originally planned to make tokens as resources that will be used in programming.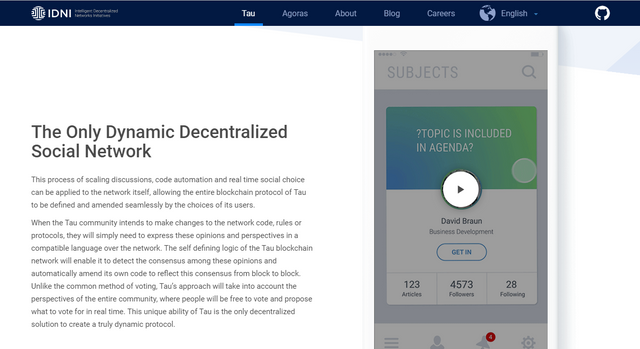 Image By Screenshot
Their project has shown how the level of change is very important to note. Initially this project will be developed with Zennet tokens resources. However, the team tried to build better structures to reduce adverse impacts such as high costs, high steam structures, to the level of public services. Finally, the team decided to combine all of these into easy ones by offering AGORAS tokens made directly from the TauChain project.
TauChain was created to offer many unique things including smart contracts, applications, scientific evidence, legal documents that refer to advances in mathematical theory and computer science.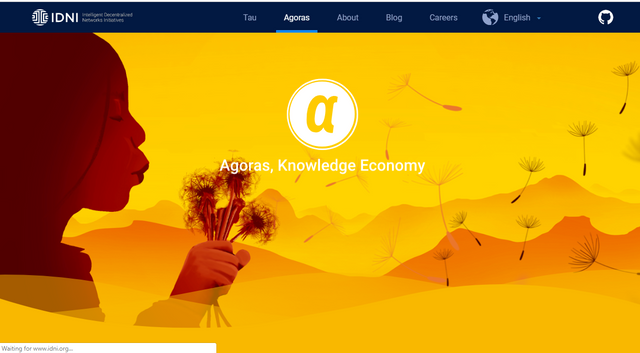 Image By Screenshot
Introducing AGORAS
Agoras is a smart market application project, knowledge market, smart market, which enables the adoption of great and unique smart contracts. Agoras is projected to be bigger than TauChain. Agoras was built as a decentralized smart economy that enables the creation of various applications through the adoption of smart contracts.
Agoras will allow developers to adopt the creation of great applications such as markets for the development of verification codes, computing resources, and many other things that will happen. All of that will happen through the adoption of AGORAS smart contracts. AGORAS runs in their own currency, which is referred to as AGRS tokens. Agoras will be the first smart currency to offer predictable and verified contracts.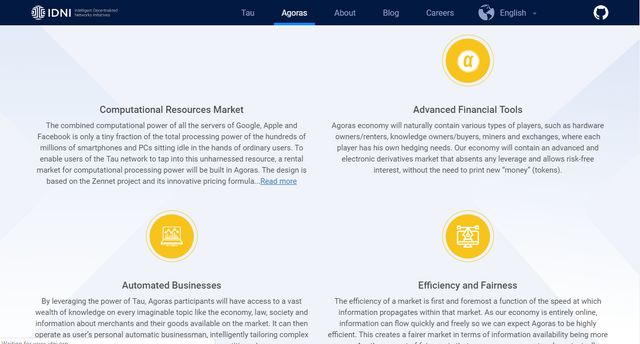 Image By Screenshot
AGORAS will allow some of these extraordinary things to happen, such as:
Market Computing Resources
Everyone will get a unique service through this feature. Agoras allows you to rent their computing resources (CPU / GPU / Disk) and get paid for it. Many computers are a major obstacle in many fields, especially in pharmaceutical companies and supercomputer companies with higher quantities and lower costs offered by home computer products.
Decentralized Smart Search Engine
Tau has a large enough network that makes it possible to surf the web overnight. They create a search engine that allows data to be shared by everyone and the supporting nodes that are paid.
Agoras will support peer-to-peer smart contracts that allow interface trading through negotiations to be more effective.
Market Codes for Agoras Money
This feature will allow anyone to issue smart contracts by meeting the required requirements. This feature will also allow someone to get coins automatically. So, anyone can supply the code with valid proof.
AGRS Tokens
History of AGRS Tokens
AGRS coins have been traded publicly on May 1, 2016 with a total distribution of 42,000,000 coins. Initial trade was carried out using intermediate coins called IDNI coins agoras tokens. IDNI holders will represent their ownership to obtain agoras tokens after the fundraising period has finished. Initially this token can only be purchased at the Bitcoin trading market or bought directly to the developer, Ohad. The supply of 1% of the coin is equivalent to $ 46,200. At the time of the initial trade, the team had provided many offers to increase ownership shares in the future. For example, if the buyer chooses to have a tradable presale token, a discount of 15% will be given after the Active Agoras platform.
In general, Agoras tokens are used as money on the Agoras network that will run on TauChain. This token will allow the owner to get several services, such as buying code calculations, and other resources available on the Agoras network. Having Agoras is as a shareholding in this great future project.
Agoras will become one of the productive assets that you deserve to have and find something more powerful for investment in the trading market. Therefore, the development of this project will be committed to increasing the exchange price to more than $ 1.
Ownership of Agoras tokens will also allow you to build a great automated business. I want to say this like a DAC or maybe it is more powerful than that.
Trading AGRS
At present AGRS tokens can be traded on five trade exchanges. You can risk AGRS tokens in the trade exchange Open Ledger, Bcex Global, Omni Wallet, Chaoex, and Zbm.
Trade Pair
AGRS / BTS in the Open Ledger trade exchange.
AGRS / BTC in the BCEX trading exchange.
AGRS / OMNI in the OMNI trade exchange.
AGRS / BTC in the Chaoex trading exchange.
AGRS / USD in the Zbm trading exchange.
They are listed on coinmarketcap, you can see a list of transactions that have occurred. Also note, that you are not involved with fake tokens that resemble AGRS. Pay attention to harmonized ID based on official notifications from their team.
Agoras Community in Steemit
I have found several people who have been involved in this great project. It is good luck for me to get more information in the future about this project. I recommend you to follow @rok-sivante, @dana-edwards, @trafalgar, @flis, @karov, @kevinwong, and @capitanart. Some of these people can be a reference for you to consume more information. They have built strong pilosopi values to encourage the community to develop. And maybe that's all I know about this.
I will continue to find out a lot of information for me to share with you.
It is possible that even if Tauchain's technical development is fully completed, various factors can limit the adoption needed to see the entire project to success. In the end, it is not the initial innovation that will drive the success of each blockchain project, but the ecosystem of developers who build applications on them and the size / strength of the user base that determines whether Tauchain emerges as a winner, or there will be other businesses that build on core principles that can do the entrepreneurial side of better network growth.
Either way, it is clear that in the world of highly over-hyped blockchain projects claiming to be a "game-changer," Tauchain may be among a handful of worthy titles to keep an eye on - if not jumping on the board as stakeholders contributing to the project & vision, self own ...
-@rok-sivante said-
That was all I could share in this review. I am waiting for a response back from you. If you find new information please tell me. Then if there is outdated information on this blog, then please correct it. I would be very happy to review that. thanks.
For More Information :
Disclaimer :
This is not financial advice, or a guarantee or promise regarding any results that can be obtained from using the content above. The information provided here is only for information and entertainment purposes. It should not be considered as financial and / or investment advice. No person may make any financial decisions without first consulting their own financial advisors and / or conducting their own research and due diligence.