Maybe Adding Color Will Help?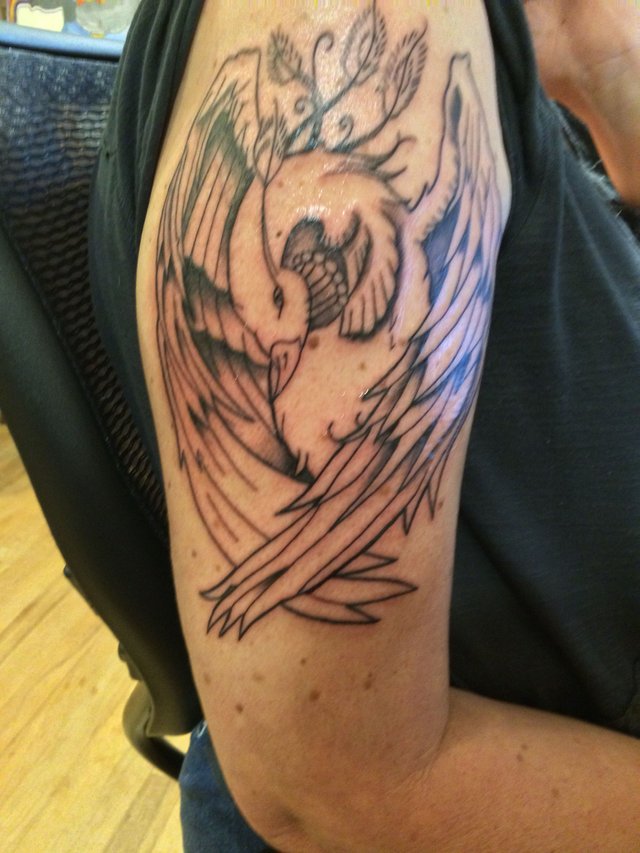 Got this one done late in the summer, but thinking it might need some tweaking to make it look more peacock-y. It was supposed to be a barter deal with the artist... I'd build him a website, he'd do my sleeve-in-progress. But that didn't work out.
So, now I'm reconsidering options. Thinking another artist can maybe tweak this a bit to be more in line with my vision, and then add to it.
Sadly, it's not the only tattoo that needs a bit of rework! Another I have has not aged well, but I bet it could be turned into something better, too.
Maybe my Steem dollars can go to my ink fund?!
How about you - any tattoos? Any you'd like redone?