DNA Day - Яна Gogo : gogo.tattoo/gogo/tattoo/double_helix
Double helix
gogo.tattoo/gogo/tattoo/double_helix
Here we got something for the DNA Day.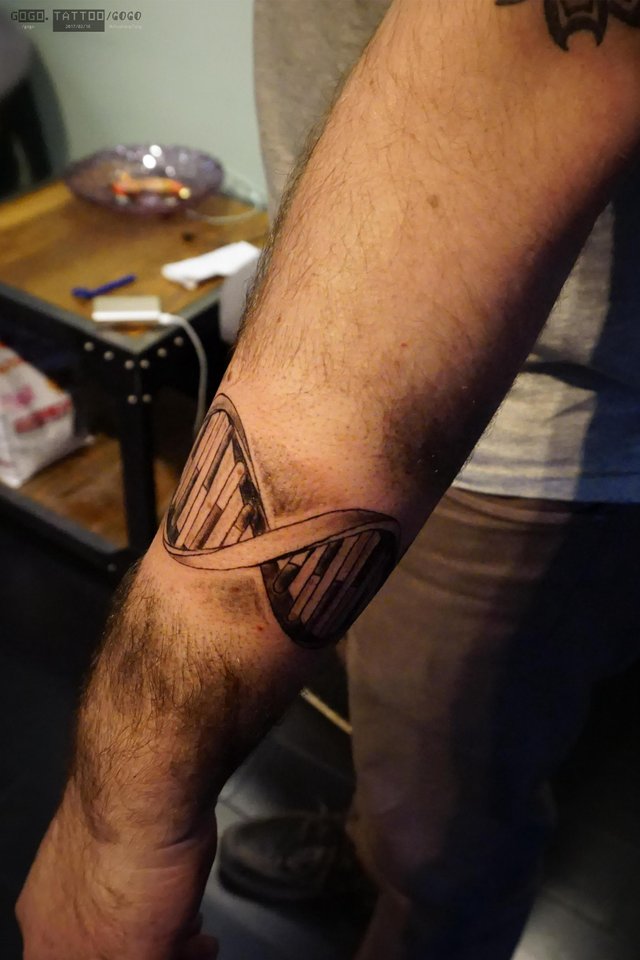 ---
Process
gogo.tattoo/gogo/tattoo/double_helix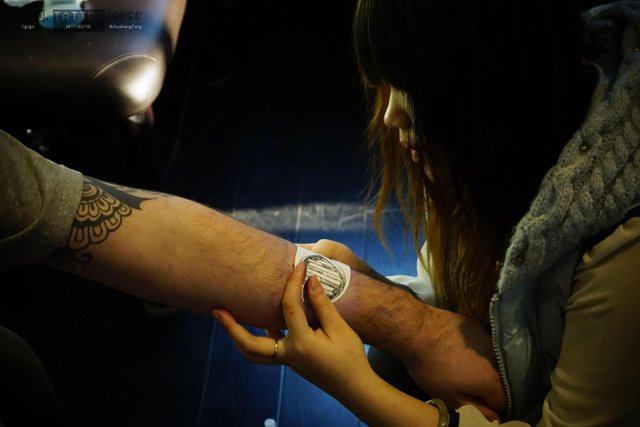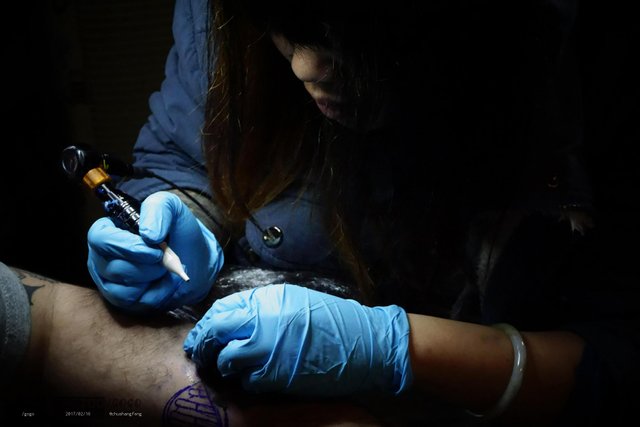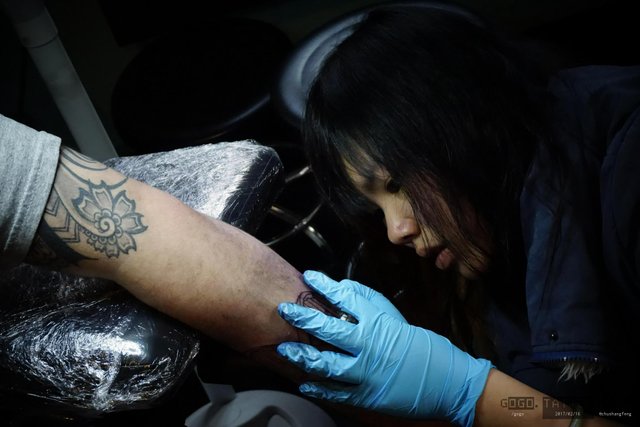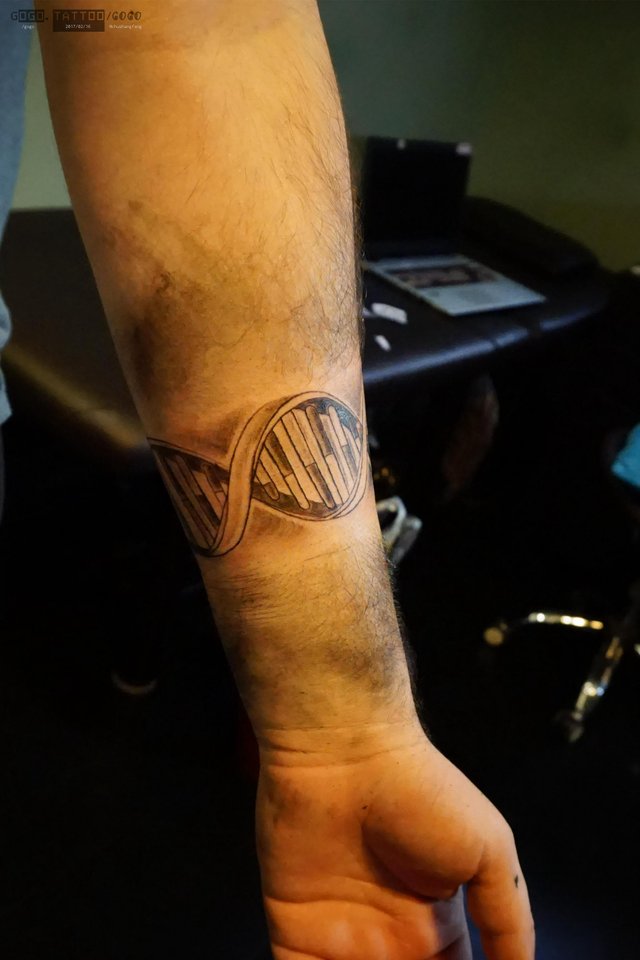 Final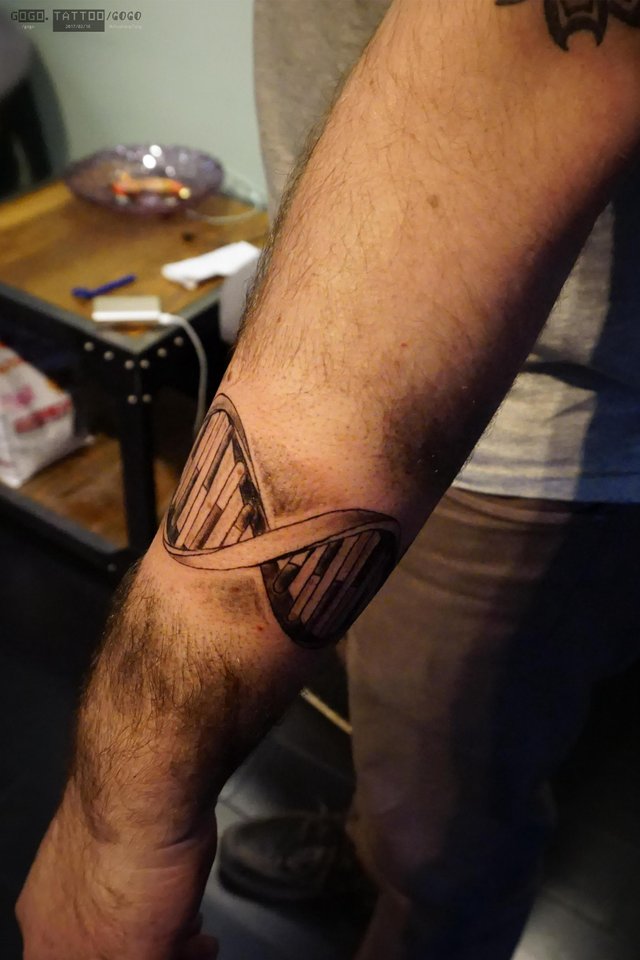 Artist: Yana Gogo
Tattoo Made: 2017/02/16
Published: 2017/02/17
Location: Shanghai, China
Studio: @chushangfeng
Tags:
black-and-gray, dna, helix


...QR code...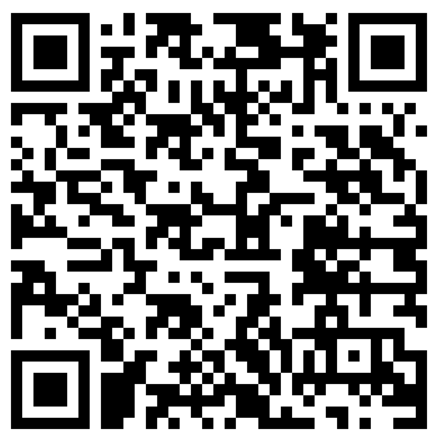 Dear tattoo owner, please feel free to tell us the story of your tattoo.
This post also introduces a new small feature on our website.
Now every tattoo work can have a "parent"...
a link to the previously made tattoo by the same author:
http://gogo.tattoo/gogo/tattoo/wanderlust_compass/
By the way, it works both ways, hence on this page you'll find the "Next" button too.