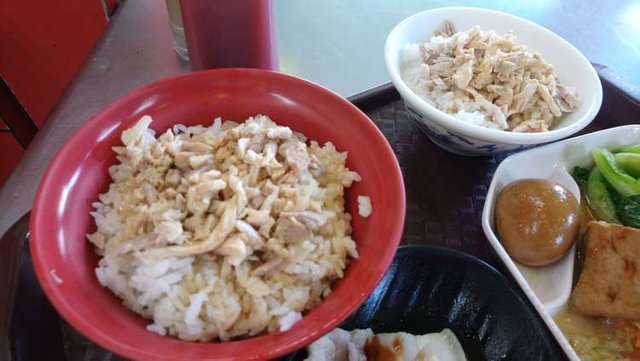 I know turkey is a typical festive food in both UK and US but it's not that common in Asian countries as the meat is not as tender as chicken, or doesn't taste as nice as duck or goose. I've never seen it sold in the supermarkets before. Having said that, for some unkown reason, its has become something of a local food as there are many shops that sell turkey rice. This is one of my favourite places to eat out called Zhuang's Turkey Rice.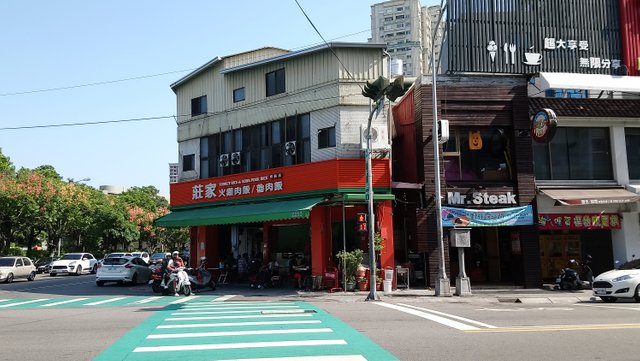 I came here last week after the busy lunch hour and it was still fairly busy and quite a few tables were occupied. There were also other customers buying takeaway at the counter.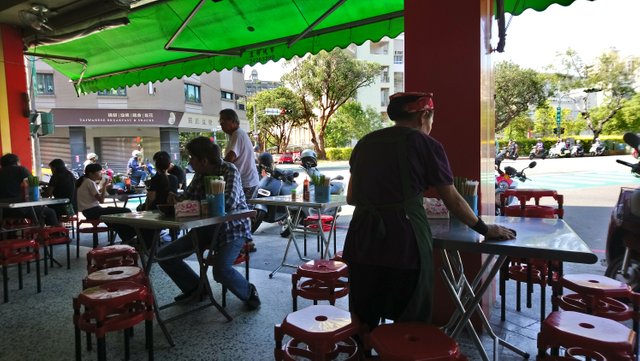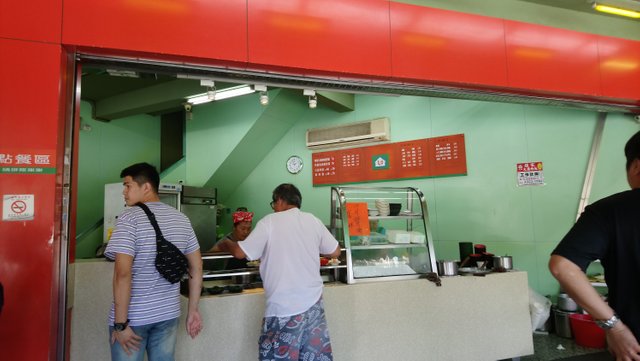 Behind the counters they were still busy and three ladies were there serving customers.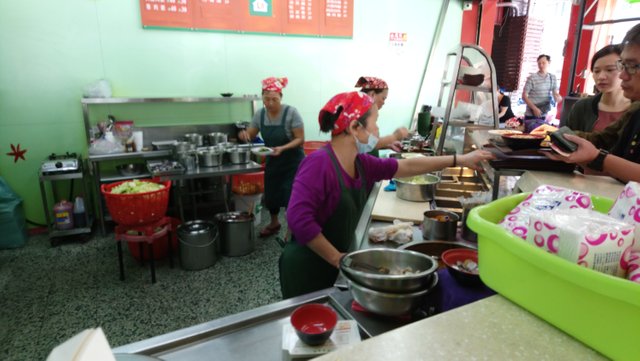 The basic dish is rice topped with shredded turkey meat. They dribble some sauce on top so it's not too dry. There are more local dishes on the counter cabinet such as Taiwanese braised pork.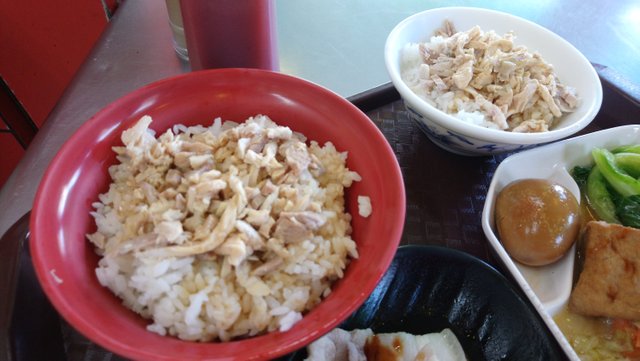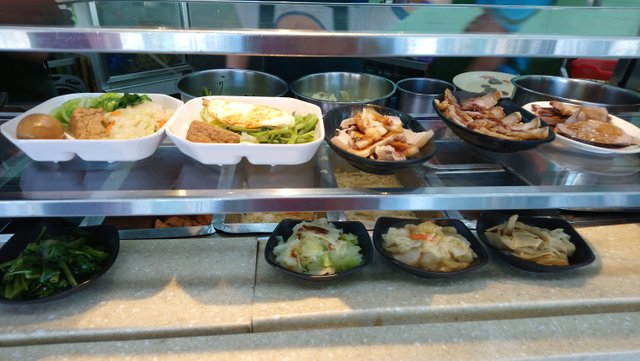 When I come here I always order the turkey rice set meal and my wife just orders a small bowl of turkey rice. Today I ordered an extra plate of braised pork.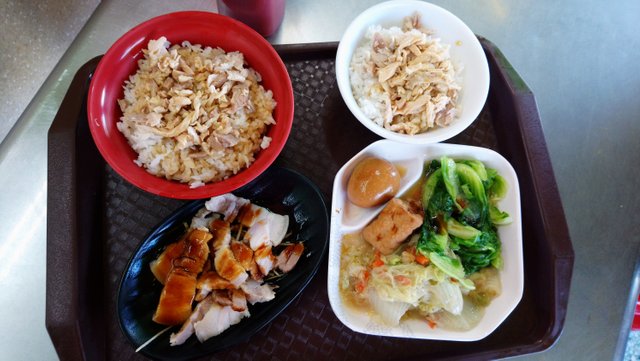 The set meal comes with a plate of mixed local vegetables, a piece of braised tofu and a braised egg. The two latter items are typical local Taiwanese food.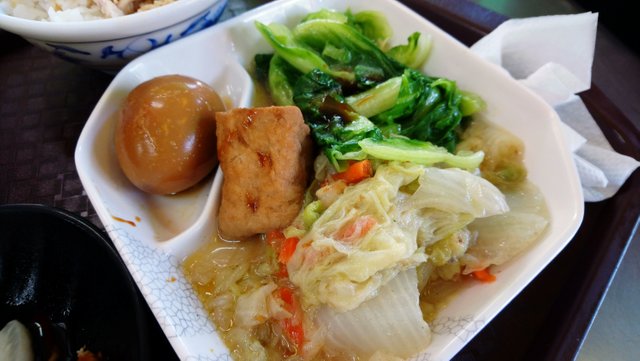 And this is the braised pork. Its sliced belly pork with their secret sauce. It's the first time I had it here, its not bad!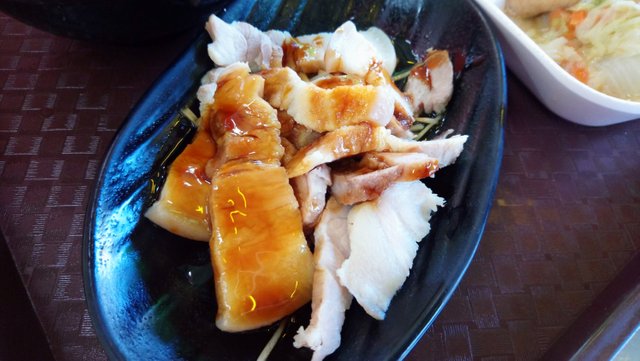 These corner shops sells some of the best local food, and most importantly they atre very afordable. This meal only cost me under USD5, and that's for the two of us!
N
---
Restaurant Information

Zhuang's Turkey Rice



Boguan Road, West District, Taichung City, Taiwan
---
Zhuang's Turkey Rice
This post participated in the Tasteem contest Local Dishes