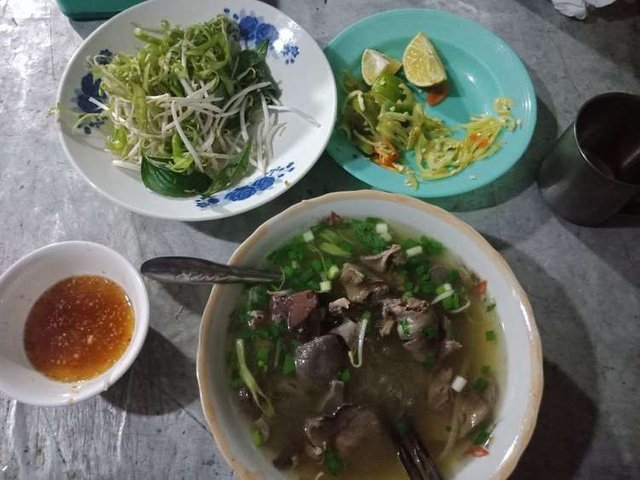 I want to talk about a small store near my room, I change my room recently so I don't know much of place. This place a first time I come.
A small store don't have brand or name, opened by an old aunt, and open at 4 pm every day. I'm not sure about the open time but after 3 pm because I see that before 3 pm, this place sale bread.
I go at here after working time when I come home, that day I don't cook anything so I must solve the dinner outside.
Go around and I select this store because I see much of people at here so i think that: "clear noodle at here must be very tasty, if not the store not crowed like this".
The place only sale one dish: Glass noodle with duck.
I select one portions of noodle and enjoy it. I must wait mear 10 minutes for empty table because of crowed customer.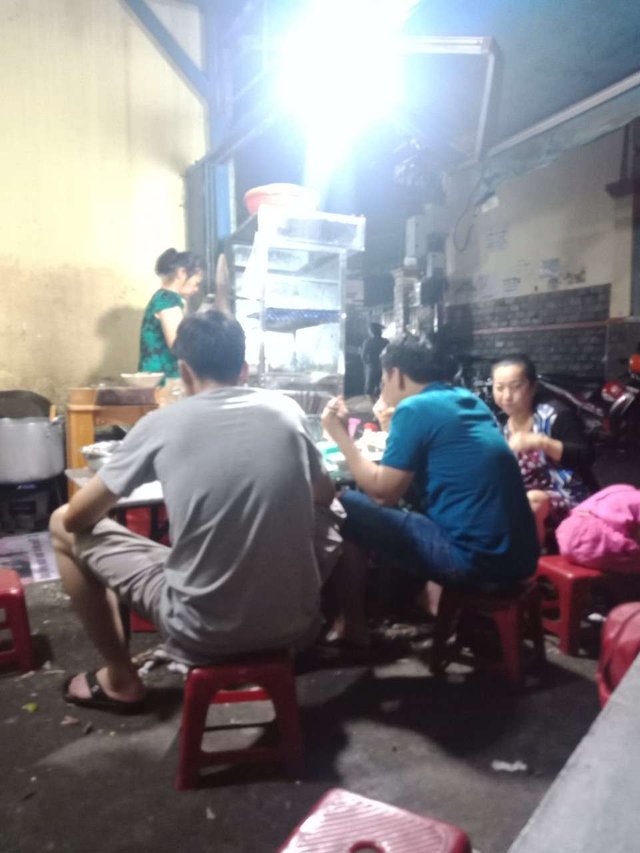 Because small store so I can see the kitchen beside the table, I can see all the process make a portions of noodle. She make very quickly, about 5 minutes after order, one portions of noodle was serviced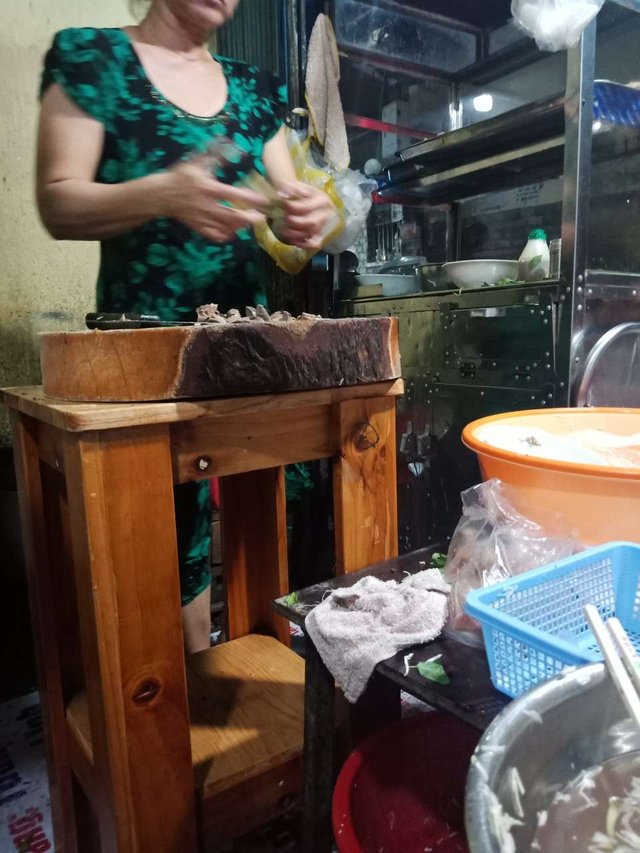 When eat glass noodle with duck, you will serviced include the side dish: chilli, lemon, vegetable, fish sauce... If you like the bold tasty, you should add more sauce into your bowl, I only dipping the meat into the sauce.
You should squeezed lemon into your bowl, the sour taste of lemon will help stimulating taste.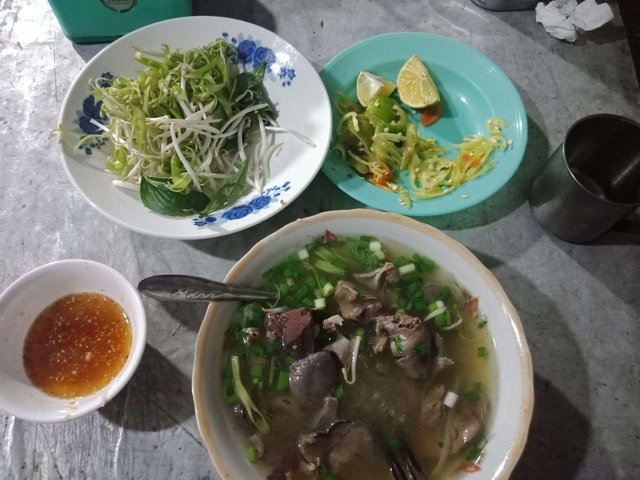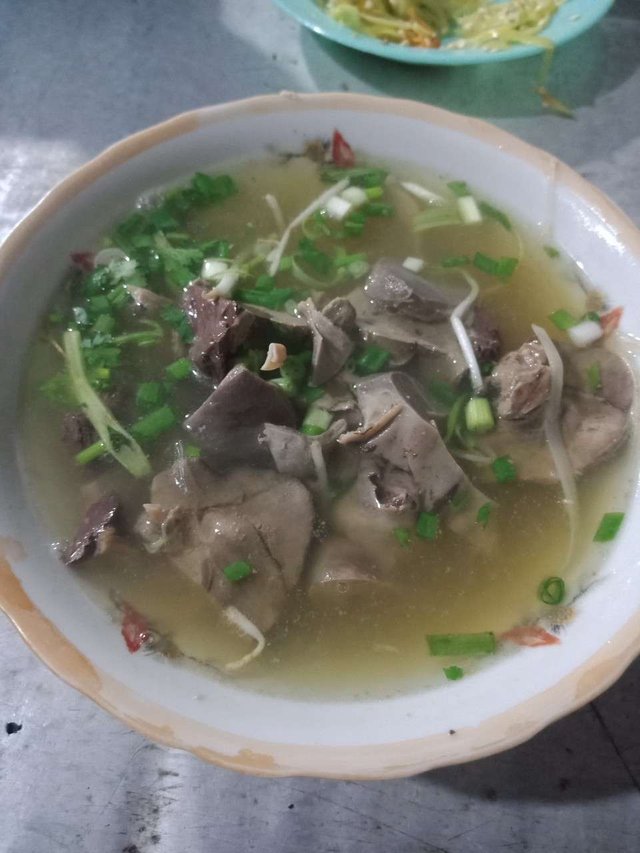 A bowl with full of meat and glass noodle.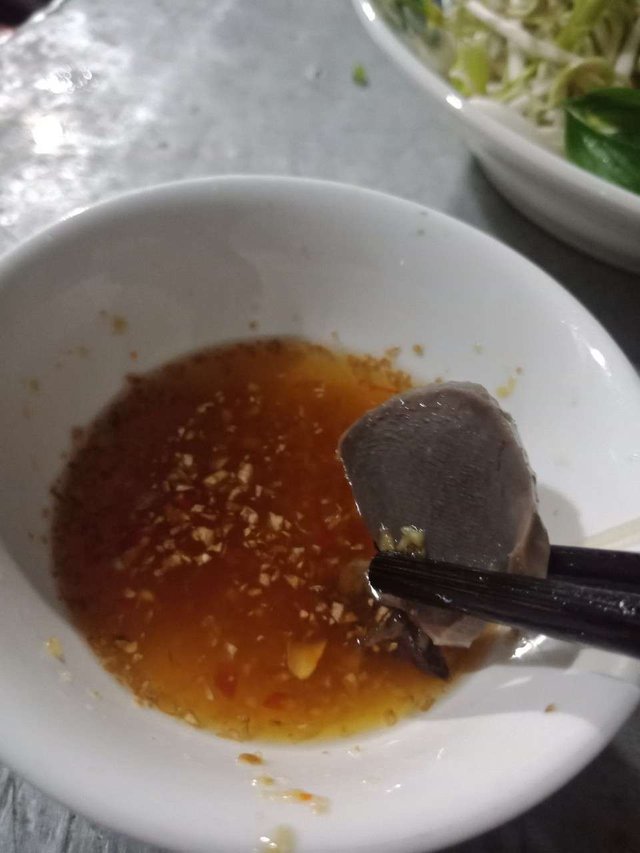 The glass noodle very soft, I like soft noodle because I don't need chewing too much, my teeth not strong for chewing. The taste of the broth is very delicate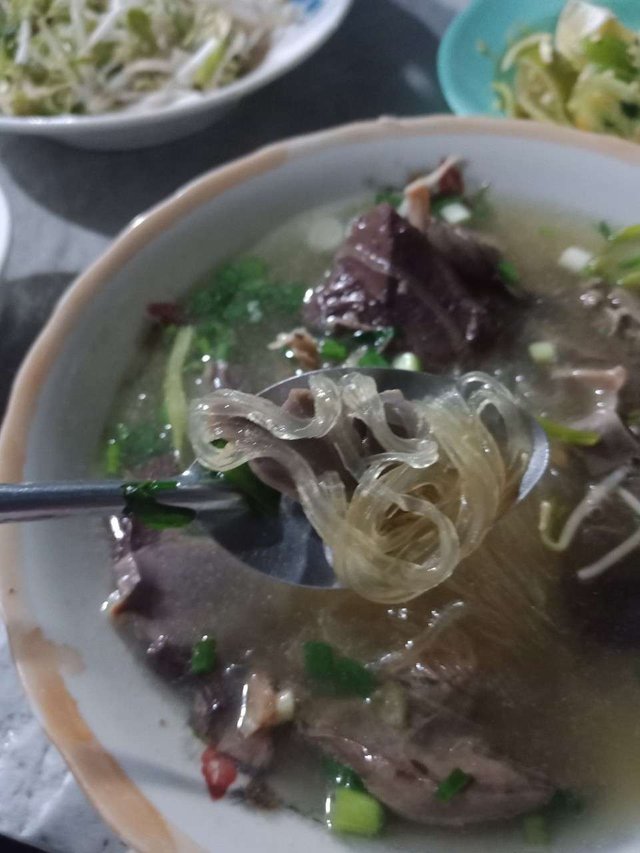 I rate 8/10 points for the glass noodle with duck at here, I sure that will back to here again.
Because this place not have the brand, sign name so if you want to try the glass noodle with duck at here, let's go to the alley 113 Vo Duy Ninh Street, HCM and go ahead 20 meter, you will see the store in the right.
Let's try it and share with me you review!
---
Thank you for reading
@rachelssi
---
---
Restaurant Information

Glass noodle with duck - Vo Duy Ninh street



Hẻm 113 Võ Duy Ninh, Phường 22, Bình Thạnh, Hồ Chí Minh, Vietnam
---
Glass noodle with duck - Vo Duy Ninh street
This post participated in the Tasteem contest Your weekly choice