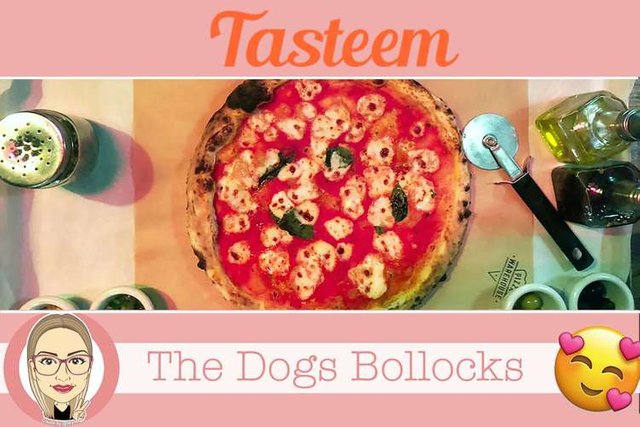 Hello Steem Fam! This weekend I visited The Dog's Bollocks, a quirky burger bar in the Gardens area of Cape Town.
If you have been following me for a while (and I mean a while!), you will remember I reviewed this restaurant last year in August. Refresh your memory here.
I thought I would do another review to see if my thoughts on the restaurant had changed at all. I also tried a few different dishes than from what I had last time, so I have plenty to tell you about!

🌟 The Location 🌟
Located in a quiet side street in the up and coming lower Gardens area, the restaurant is set up in a old garage.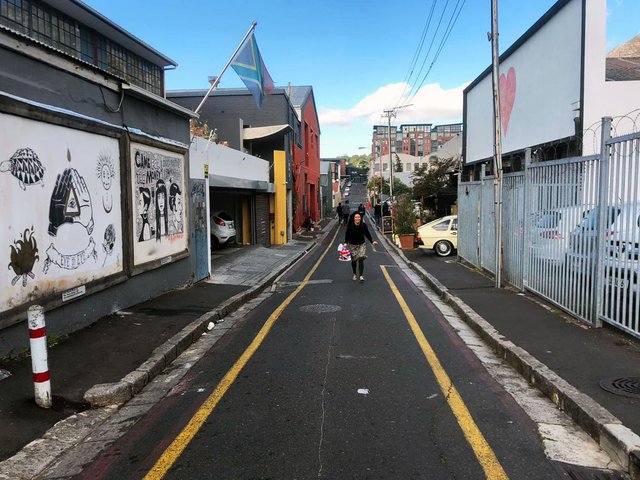 My beautiful friend whose birthday we were celebrating. The restaurant is to the right where the heart marks the spot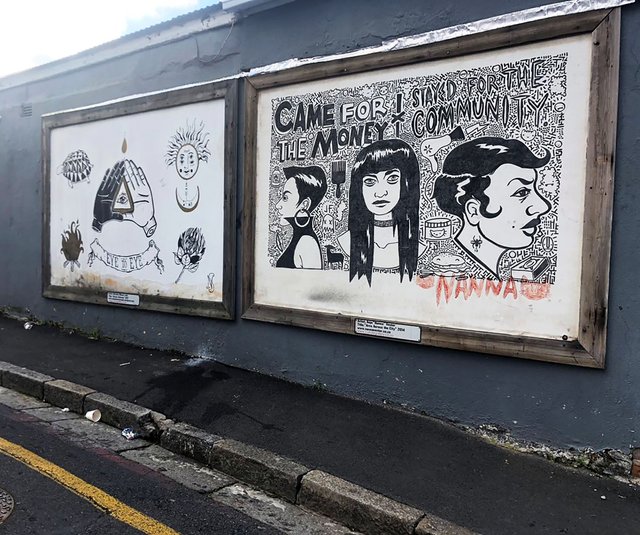 The road the restaurant is located in is full of edgy art - check the right hand side's slogan - sound familiar?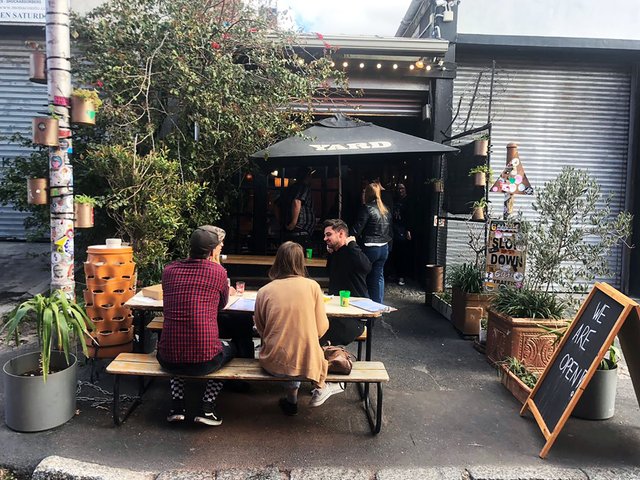 I remember coming here years ago, when they first opened. Back then The Dog's Bollocks was a hole in the wall secret. I actually found my post from 2012!! So cute! Go and see how far I've come since my Blogger days. Haha, check my cutting edge 2012 graphic design skills

Back then I said "For those of you who don't know, The Dog's Bollocks is a secret burger joint in Gardens that's just recently opened. News has spread like wildfire that this is where one can sample the best burgers in Cape Town."
NOW - It's a quirkily decorated space, with loads of beautiful plants and pretty vintage furniture.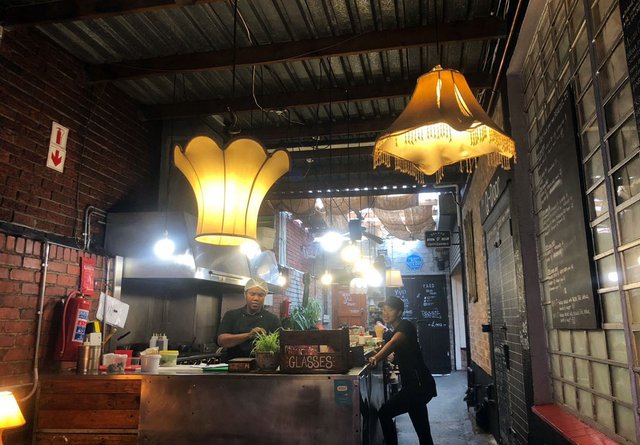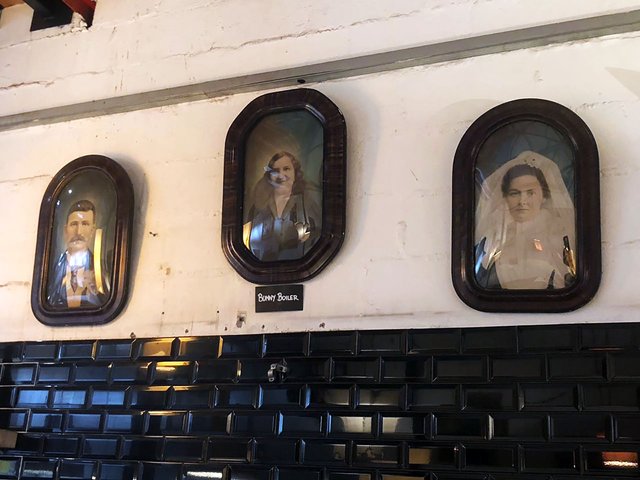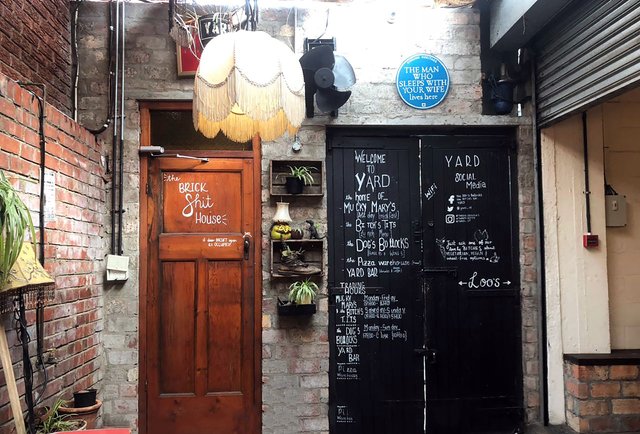 🌟 The Vibe 🌟
Easy and laid back, with friendly service. Family style seating makes for a chilled environment, perfect for the large group we always eat out with.
I said it in my post last year, and I still agree now - the benches are hellishly uncomfortable! I had to perform all kinds of yoga positions to climb in and out of my seat.
Patrons are encouraged to write their own orders on a chalkboard, with the restaurant staff shouting the orders to the kitchen at the top of their lungs. It's a boisterous, lively environment with a healthy dose of nonchalance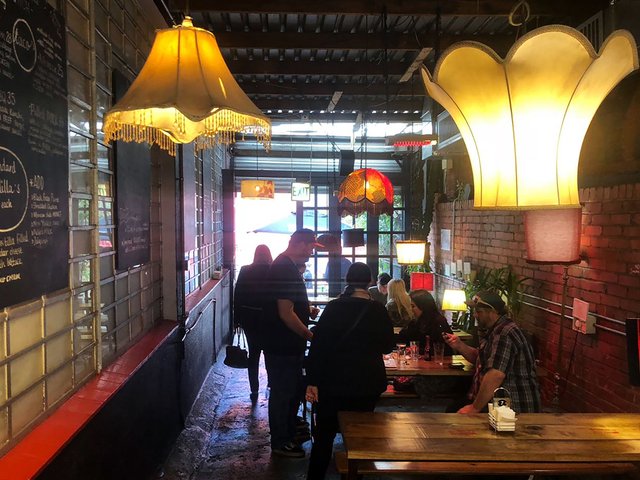 The open kitchen is a fun way to see how the food is prepared, and the friendly staff are super cool. They must be used to crazy people, cuz they gave us a sauce tasting, styled like a wine tasting. LOL! So much fun.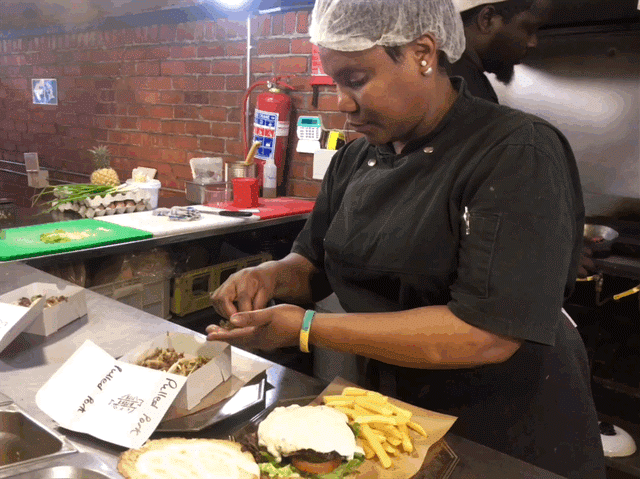 Those are my tacos the lovely lady is preparing 😎
🌟 The Food 🌟
The Dog's Bollocks are known for their YUGE burgers, with different flavour combination toppings. Last year I had the Mexican Cheese burger which I thought was ... okay, not mind blowing.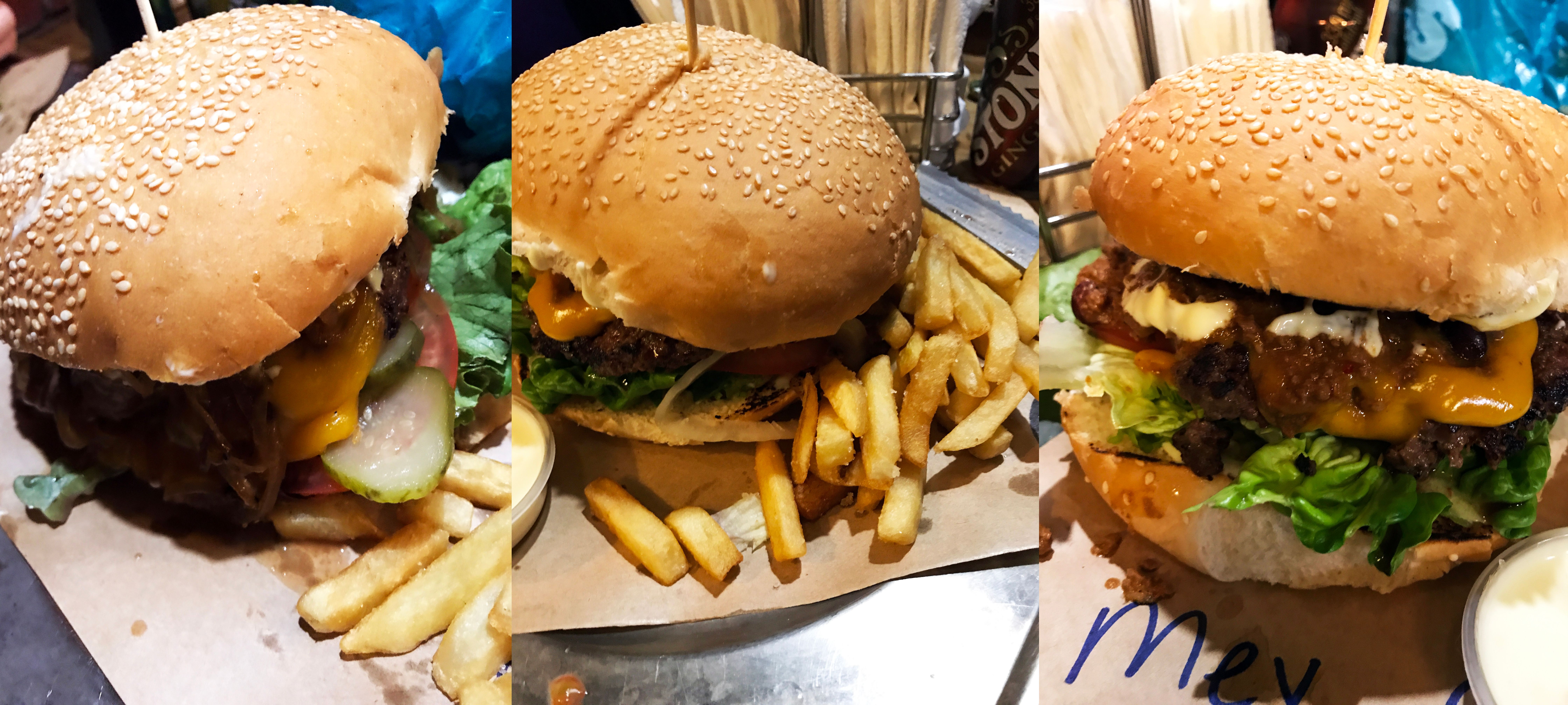 My Mexican Cheese burger from last year's post
I was excited to see that they had tacos and pizza this time round, so I ordered the Asian Fusion taco; chicken, soy, honey, sesame seed oil and a Srichacha mayo. I also got the Vietnamese Banh Mi taco; pulled pork, pickled cabbage slaw, coriander, jalapeno and more Srichacha mayo.
Damn! They were good. Not large, so perfect for snacks, and the flavours were on point! I was seriously impressed this time round. 😋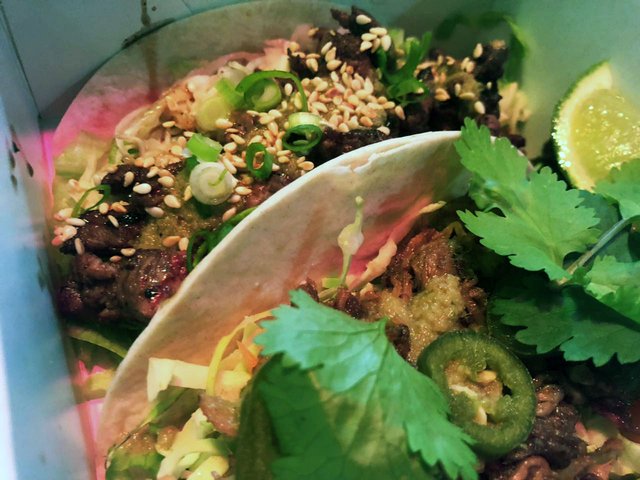 The Asian Fusion to the left, and The Vietnamese Bahn Mi to the right
My husband had the Margherita, Neapolitan style, they serve Neapolitan and Romano style. It was perfectly fluffy and airy with dollops of mozzarella and a tasty marinara sauce. It came served in the cutest tray, with an array of condiments. Olive oil, olives, rocket (arugula), fresh basil, garlic and chilli.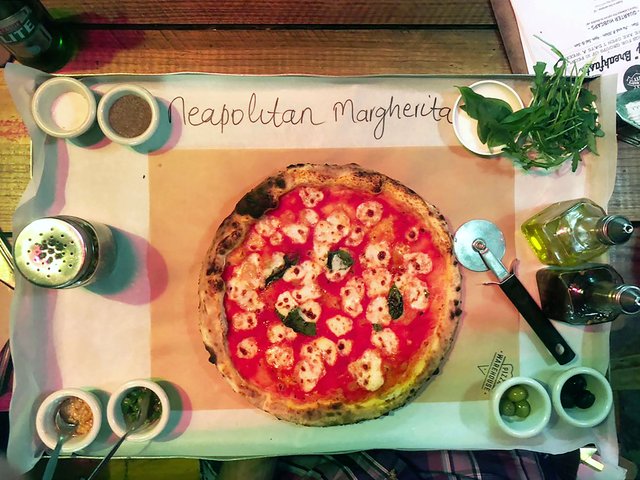 I was also super impressed with the pizza. Definitely going back to try the Romano style, which is 500mm in diameter!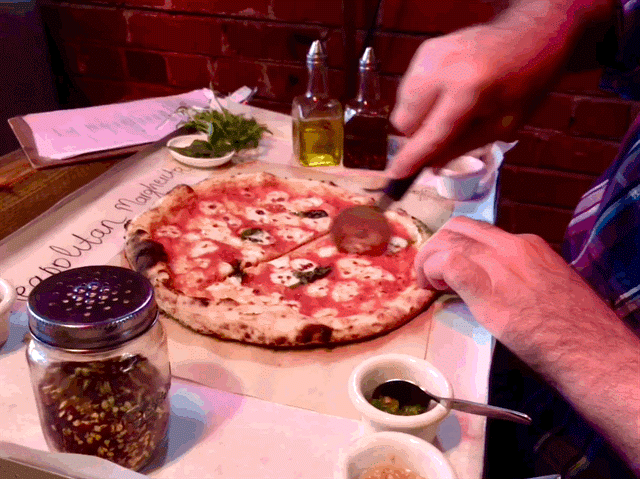 A thing of sheer beauty
🌟 Conclusion 🌟
A super cool spot with tasty and varied options, for all types of dietary requirements. The Dog's Bollocks is a great place to visit before going out to a show or bar.
We had fun, and will definitely go back.
The only two downsides were the very expensive drinks, mainly craft beers and no regular ciders; and the horrid seating!
Nothing major though, I can't wait to go back for the BIG pizza.

DON'T FORGET ABOUT THE CONTEST I AM RUNNING WHERE YOU CAN WIN 10 STEEM!
---
🌸Give Some Love to My Past Posts:🌸
---
---
---
🌸Recommended Reading:🌸
---
Restaurant Information

The Dog's Bollocks



6 Roodehek St, Gardens, Cape Town, 8001, South Africa
---
🌟Restaurant Review: The Dog's Bollocks🌟
This post participated in the Tasteem contest Your weekly choice