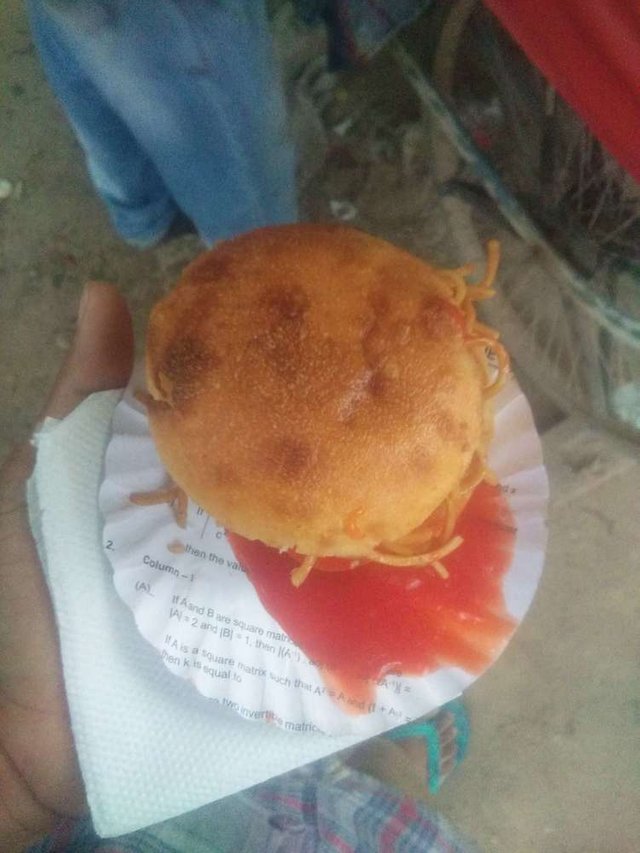 Hello World! Well, This is my first time when I am going to participate in any contest. ACtually, One of my Classmate @amar15 told me about this contest and he is also doing review of local foods.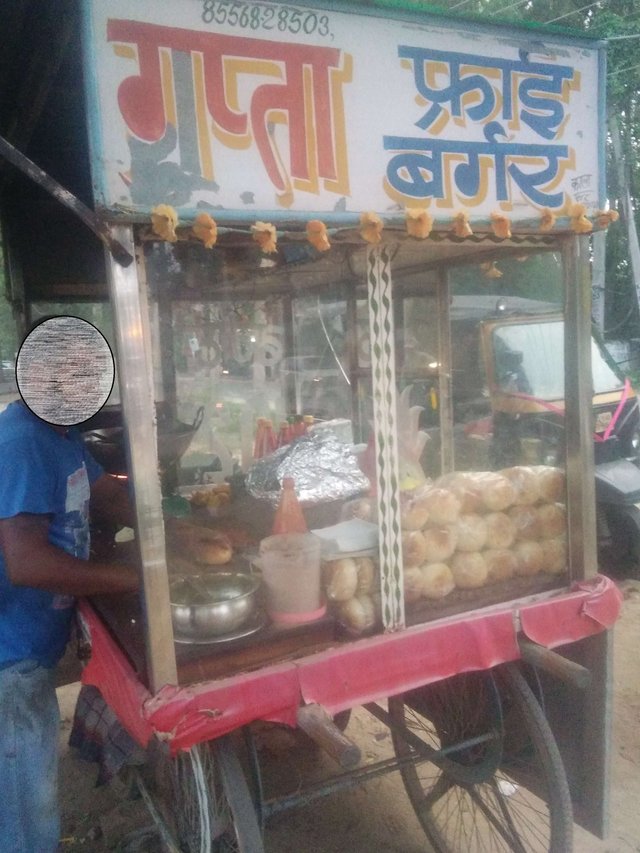 As today was the Monday and I wanted to have something spicy and tasty too at the same time that's why I visited a Burger Shop named Gupta Fry Burger. Well, I know it is a Street shop but is stable from last 2 years and delivering the best Fry Burger Service near me at the Chepeast Price.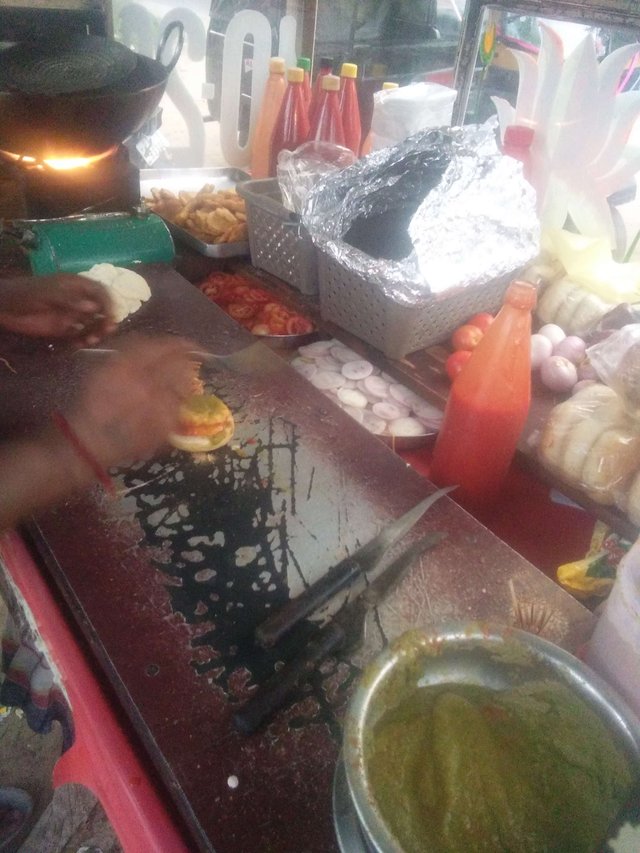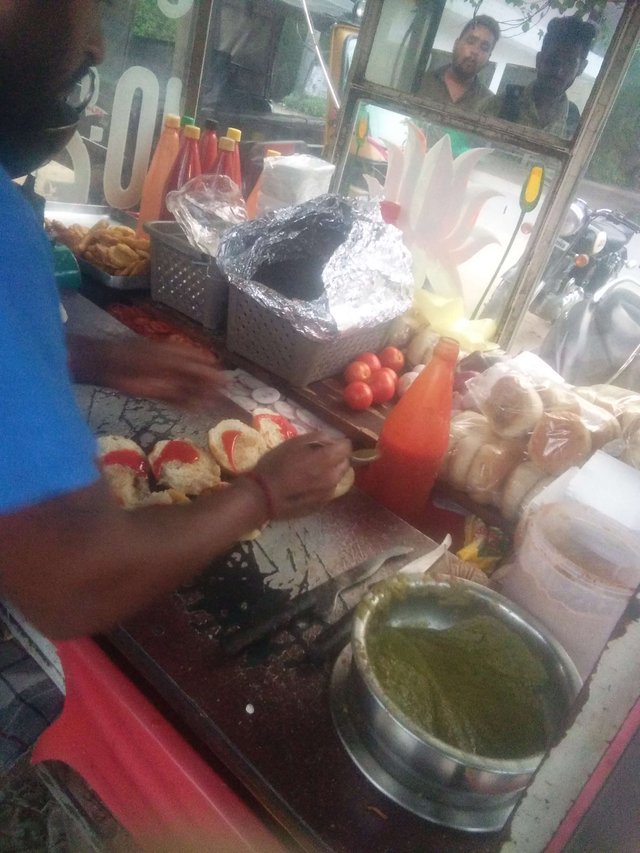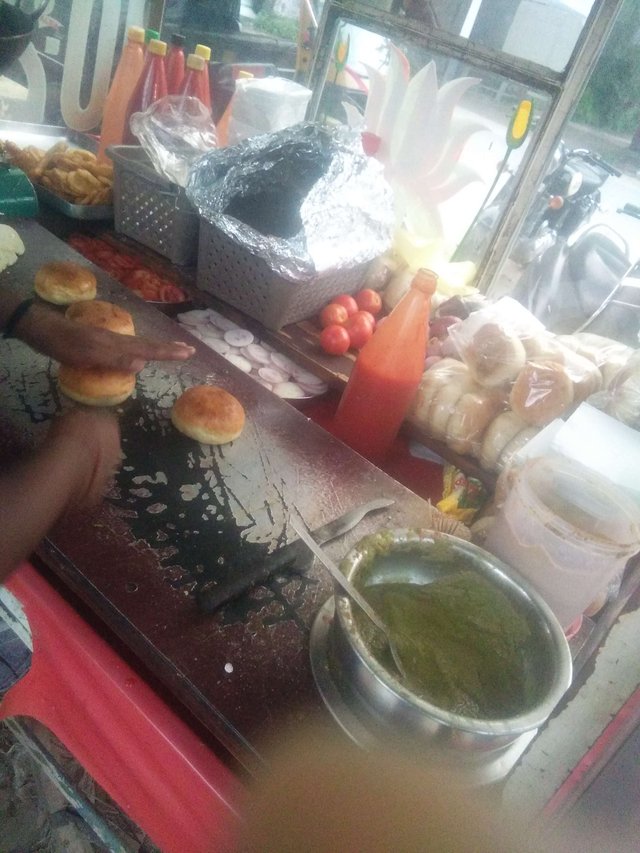 I can guranteed your nothing could be chepear than this and tasty at the same time as it cost around 10 INR (0.14 USD). Now tell me can you get something which costs as low as this Burger and can feel you less Hungry.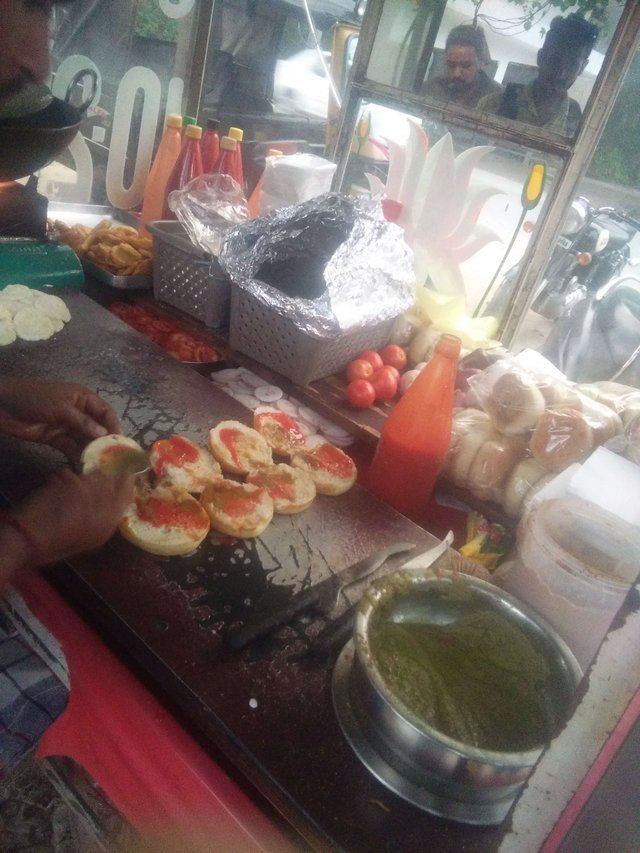 I think it quite difficult to find such shops. Let's talk about food as it is named as Fried Noodles Burger that means it needs to fry first in the Oil and if you hate oil then My friend it is not for you. And after that he added some other material like Green & Red Sauce, Spices, Tamoto Slic, Tikki, Onion Slic, Noodles then at last added Cream. Now the Burger is ready to eat and he serve me with Red Sauce as you can see in this picture.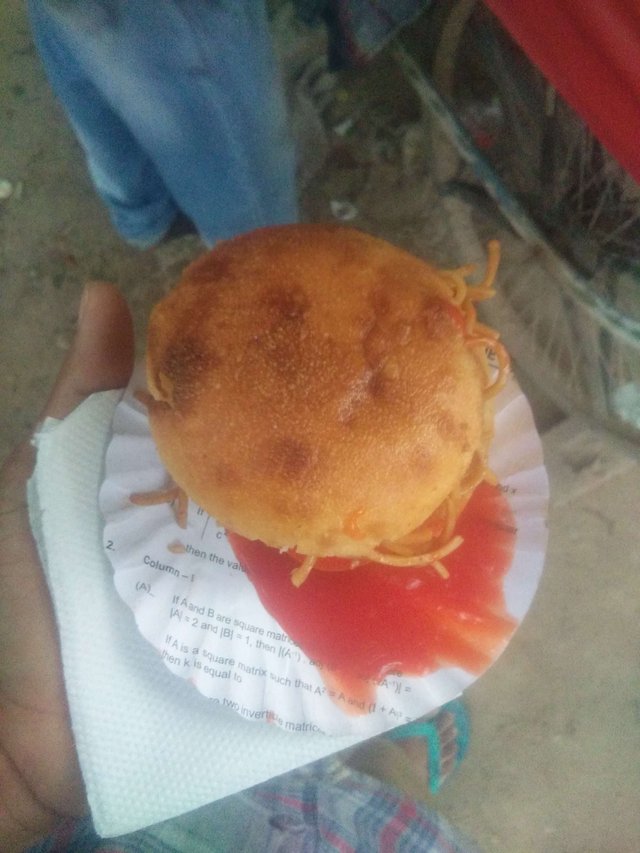 Well, It is truly tasty and value for money but if are very consious about health then it's not for your Dear as it costs only 10 Rupees that's why No complain. I would like to give this Shop 5 out of 5 Star, I know you ask why full rating my dear to know why you need to taste it first. lol...
---
Restaurant Information

Gupta Fry Burger



Civil Hospital Rd, Punjab 140301, India
---
Fry Noodles Burger- Gupta Fry Burger #Cheap&Fabulous | TasteemReview#1
This post participated in the Tasteem contest Cheap and Fabulous? Totally possible!