The burger of my life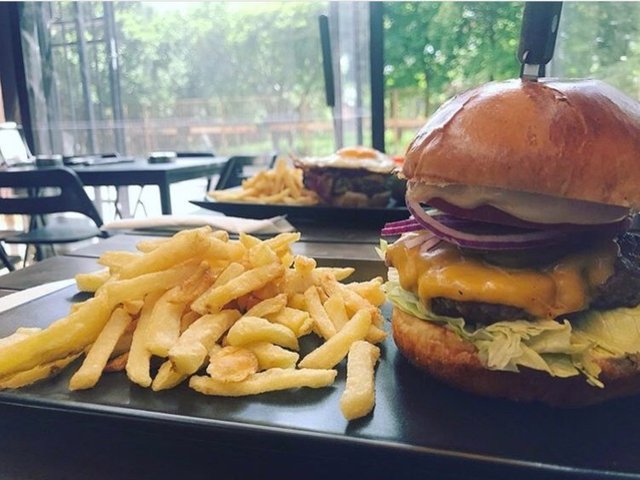 Last couple of years burgers are peaking above all other types of street food in Bulgaria.
Me and my boyfriend are totally addicted and we love going on adventures and exploring new places that sell burgers. We live in the capital of Bulgaria - Sofia and we have literally tried every single fasts food in the center of the city.
Recently we had to go and leave our carpets to a car wash and we chose one in a neighborhood that is far away from the center, somewhere at the end of the city.
Of course, this was an exploration for us going somewhere we haven't been and I immediately started checking for some fast food places to grab a bite. This is how I have discovered "Burger house". So we left the carpets and went there.
I have to point out that our burger taste and appreciation has evolved a lot in the last two years and it's quite hard to get impressed. We have ordered two burgers and for me that was the best ever burger in my entire life. (My main photo is a photo of that burger)
Every piece of the experience was planned in details by the owner and so called "burger master".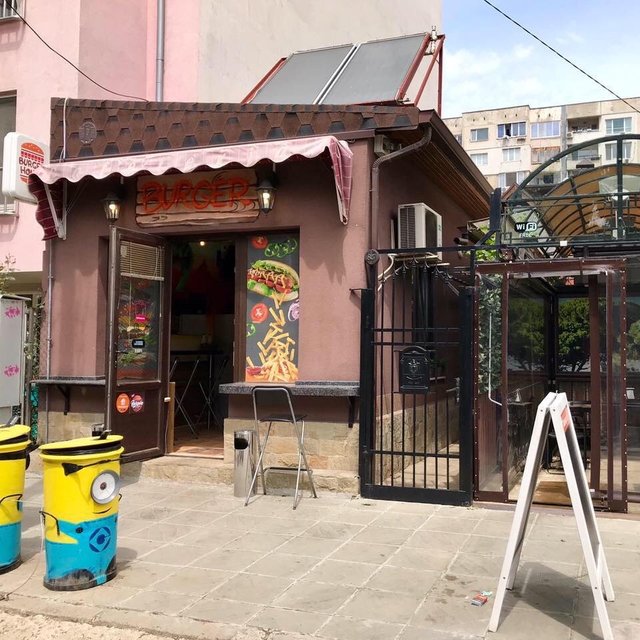 (The Photo is downloads from their official Facebook page - https://www.facebook.com/burgerhouseHD/)
I believe that the word experience is the most appropriate one because you can notice the passion and the hospitality in every small detail. As you can see in the photo above the owner have put time and effort into transforming their trash bins into two happy minions that are greeting you right before the entrance.
(The Photo is downloads from their official Facebook page - https://www.facebook.com/burgerhouseHD/)
As you can see from the mirror reflection in the next photo the first thing that pops in front of your eyes are those cool and funky wall paintings. Immediately after that is the bar where that kind and polite owner welcomes you and takes your order.
From the photos you can see the time dedicated to the food presentation which definitely levels up the burger concept.
I have left a review of the place after we left and recommended it to all of my friends. So, if you do not live in Bulgaria but you happen to be here - look for that place and you won't regret!
---
Restaurant Information

Burger House



ul. "Angel voyvoda" 85, 1510 Stefan Karadzha, Sofia, Bulgaria
---
The burger of my life
This post participated in the Tasteem contest Street Food