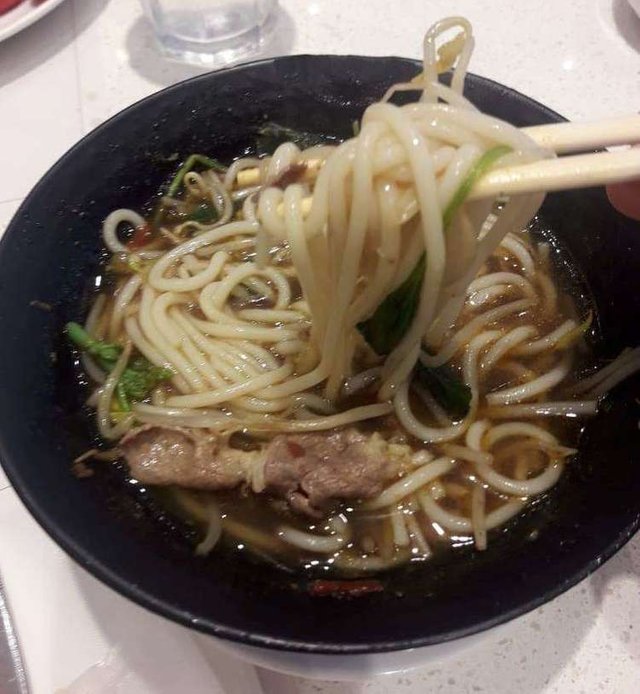 Helloooooooooooooooooo Steemiverse!
If you dont know it yet, I am such a noodle kind of girl. Noodles are my comfot food. I dont know but when I am mad or not feeling well, I turn to noodles for company. It never fails to make me happy.
So allow me to share my Noodle experiences. I hope I can make you love them as much as I do. Wherever I go travelling, I would alwasys look and order for one in almost my every meal. It seems somethings is missing if I dont get to eat one. Is that weird??
---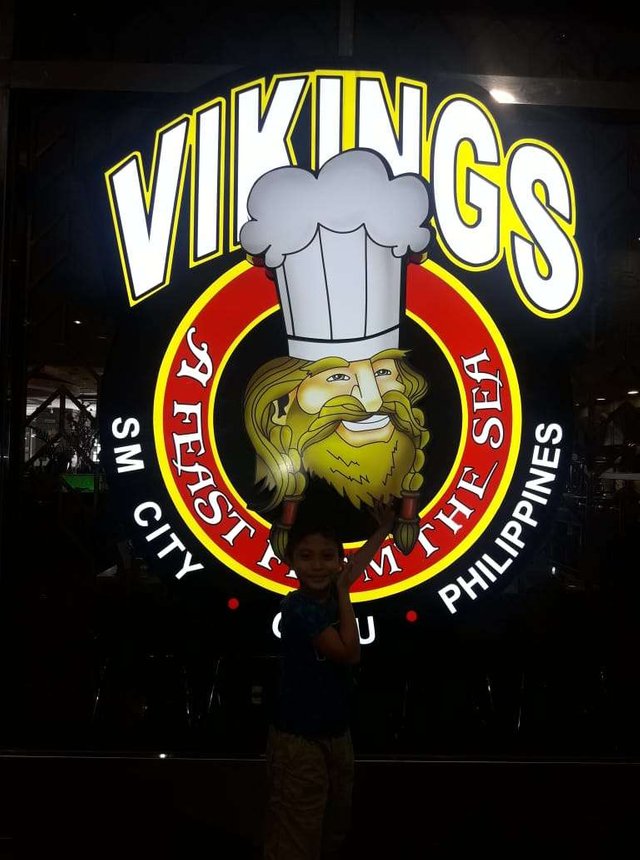 A few weeks ago, we went to Cebu City for a quick visit. We had booked our lunch at the VIKINGS. It was a buffet lunch actually. You get to have the experiece to eat like a Viking, with so many food served at the banquet table. Every meal is a feast! Their buffet is overwhelming of different variety and wide array of food choices.
First things first, I looked for their noodle station.. hahaha..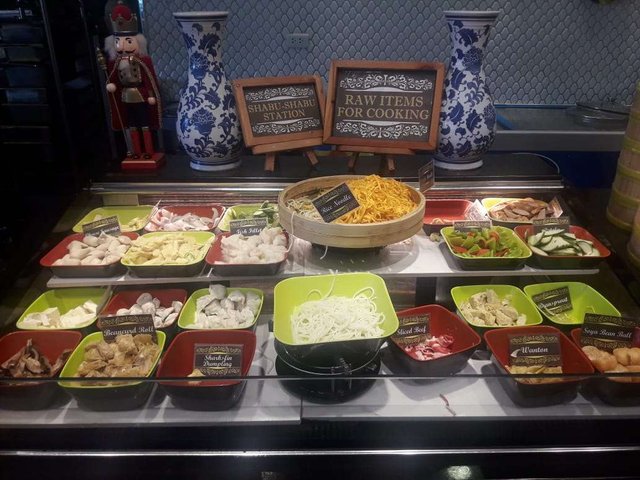 I somehow found the Shabu-Shabu Station.
Shabu-Shabu is a Japanese nabemono hotpot dish of thinly sliced meat and vegetables boiled in water and served with dipping sauces.[1] The term is onomatopoeic, derived from the sound emitted when the ingredients are stirred in the cooking pot.[2] The food is cooked piece by piece by the diner at the table. Shabu-shabu is considered to be more savory and less sweet than sukiyaki.
Source
It made me smile looking all the choices. It means I can personally hand pick any raw materials I wanna add into my Noodle Soup. I was pretty excited! Too many choices... hmmmmmm..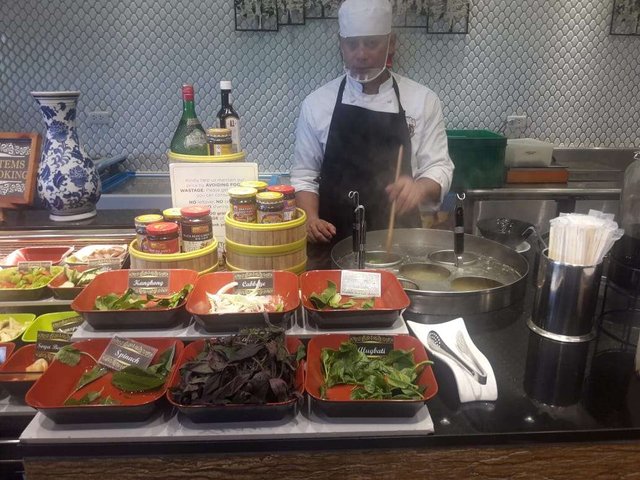 When you are done picking the items, you hand it down to this man and he will gladly cooked your noodles right away. I choose the spicy soup flavor. I want some extra kick in my noodles. The cooking did not take that long. I guess around five minutes of waiting. And I was happy waiting.
Tada!!!! Here she is! Isnt she a beauty!..
Oh yeah! The soup base was truly spicy. I like it even.. hmmm.. the noodles were aldente, it was not too cooked. Plus the vegetable were fresh. Even if it was still hot, I could not help myself but keep on sipping and stuffing the noodles in my mouth. I ordered another bowl.. hek hek hek.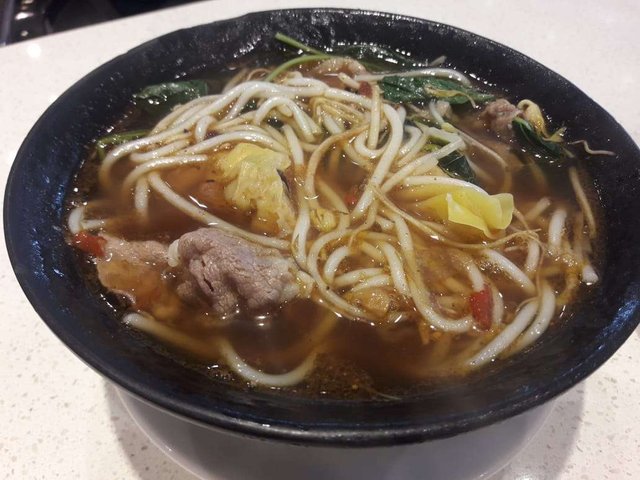 BURP! Sorry..
---
Location:
SM Cebu City
2nd Floor, SM City Cebu - North Wing, North Reclamation Area, Cebu City
---
Restaurant Information

Vikings Luxury Buffet



SM City Cebu, Juan Luna Extension, Cebu City, 6000 Cebu, Philippines
---
Noodle Girl Journey #01
This post participated in the Tasteem contest All about noodles