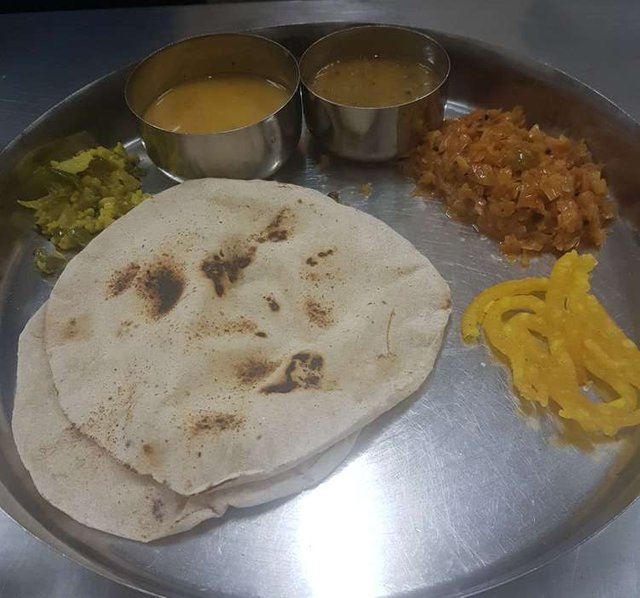 Lunch time always is a time of confusion. Specially, if you've been working in the same area for Long. Soon, you start spending more and more time deciding on a place to eat.
I opened tasteem today, to help me decide based on a post I'll make. The place I chose can actually fit in both Cheap & Fabulous, and Your weekly choice. The place is called Sheth GM Jain Hostel.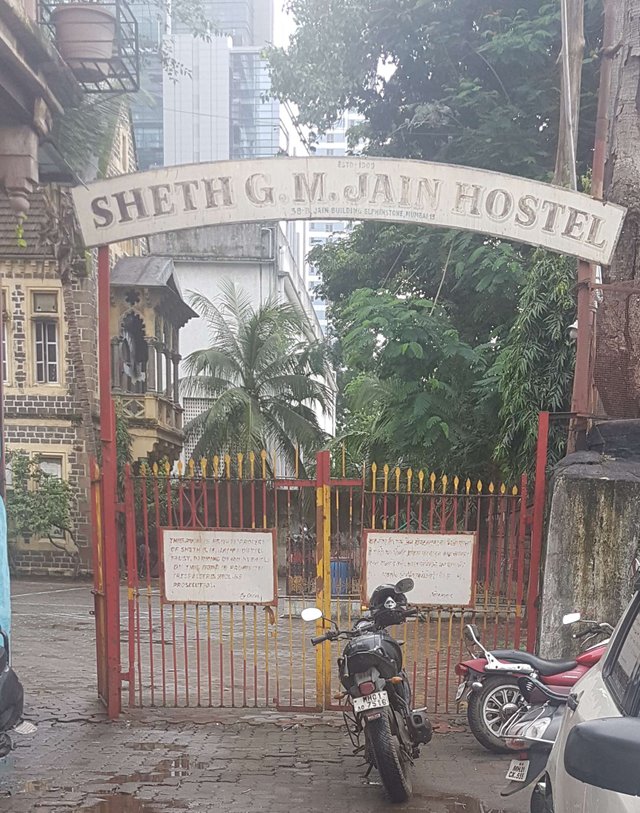 Now, I know it's a hostel but it's open to outsiders during breakfast and lunch. I've never been here fir breakfast. Actually, its impossible to know about this gem, unless someone tells you. I was luckily introduced by a colleague of mine and it's been one of my favourites since then.
You enter the gates and turn left. shoes need to be taken off and then you get seated on a bench. wait times are ok.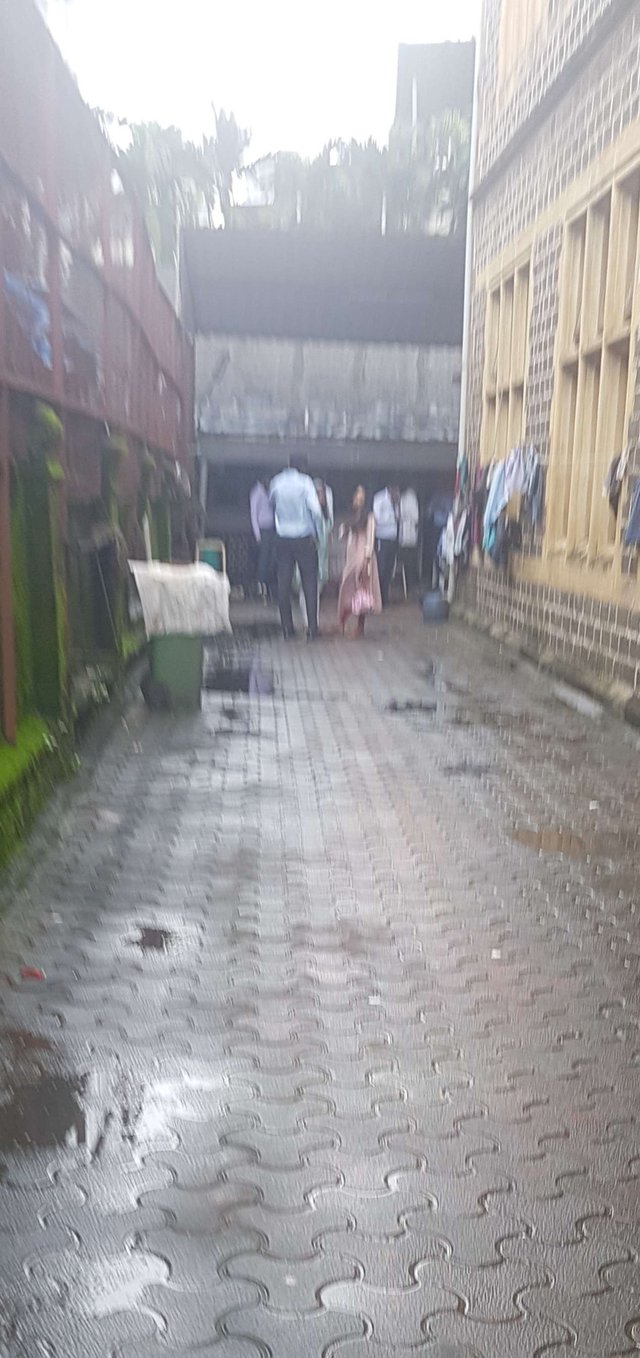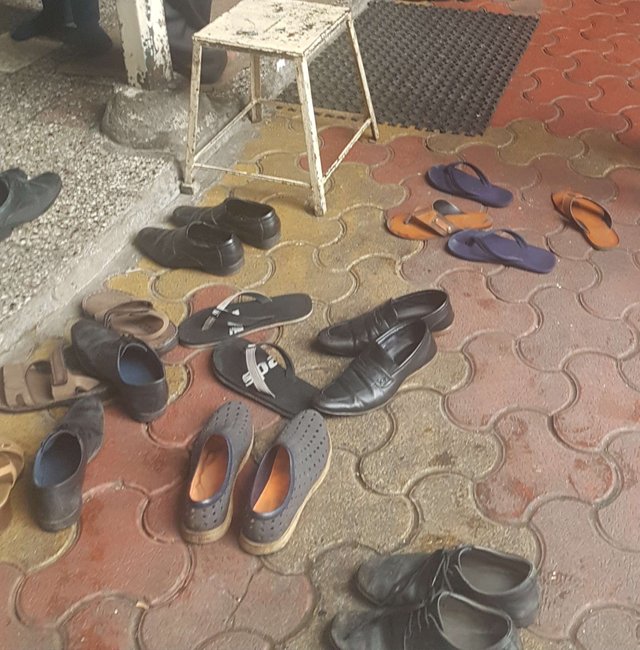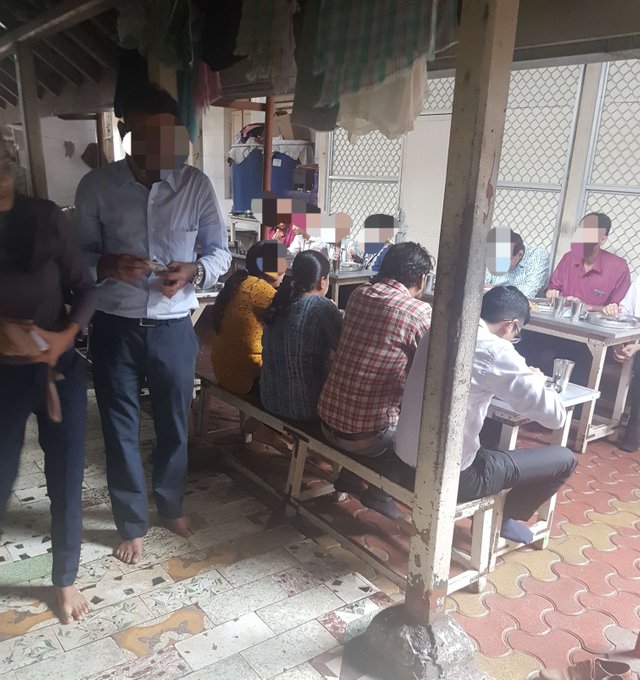 Once you get seated, you're given clean dishes and a towel to wipe them. Next comes waiters serving food items to you. It's all you can eat.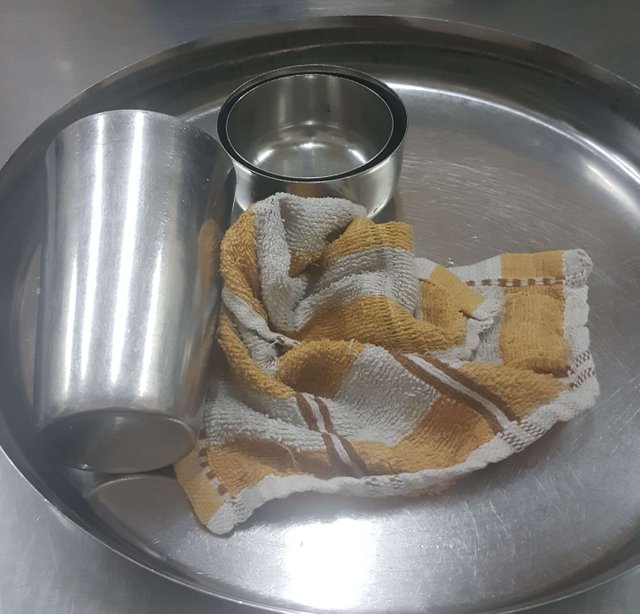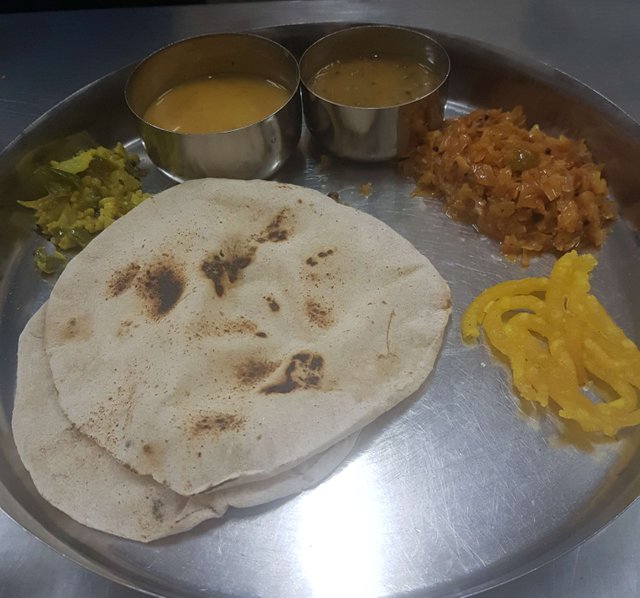 The menu is not A la carte. You eat what is made in the kitchen. I got flatbread, lentil soup, lentil curry, cabbage and cauliflower pumpkin curry. There was also a sweet called Jalebi today. Besides this, one could have have had rice and yoghurt. As, I said, keep having to your heart's content.
It's Jain food so it has no root vegetables. However, I think they do use turmeric.
The food here is the closest thung you can get to home cooked, clean and healthy food. It's nicely balanced with enough vegetables, proteins and carbs. Everytime, I have been here, my taste buds have been satisfied and I've left with my stomach full but my mind craving for more. 5 stars for this place. The food costs US$ 1.5 or 6 steem. The money they make from outsiders goes into subsidising hostel accommodation costs for young students so with food, one also does charity with $1.5. not bad at all
---
Restaurant Information

Sheth GM Jain Hostel



38/B, Jain Building, Bhausaheb Torankar Marg, Railway station, Fitwala Rd, opp. Elephinstone Road, West, Prabhadevi, Mumbai, Maharashtra 400012, India
---
Hostel Food that is as good as home cooked food
This post participated in the Tasteem contest Cheap and Fabulous? Totally possible!