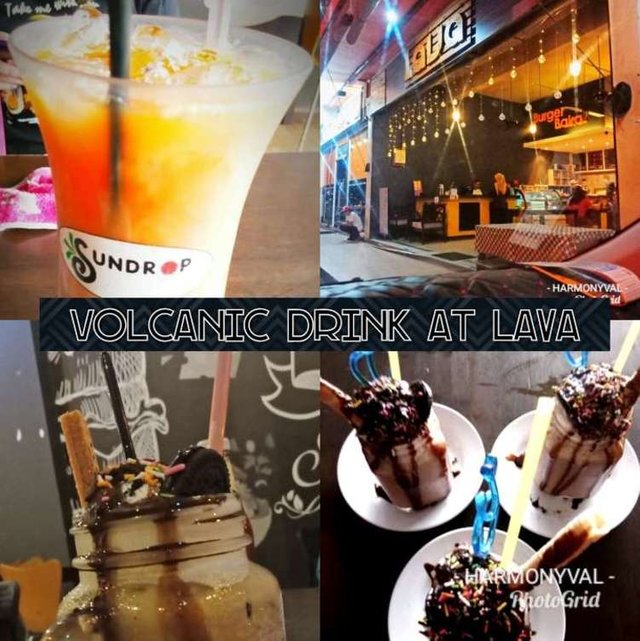 Hello Tasteemians. Thrilled to be back with Beverages with Friends. Although busy with my company issues, I won't forget my friends. We went to have a drink at the Lava Burger Bakar and had snacks, too.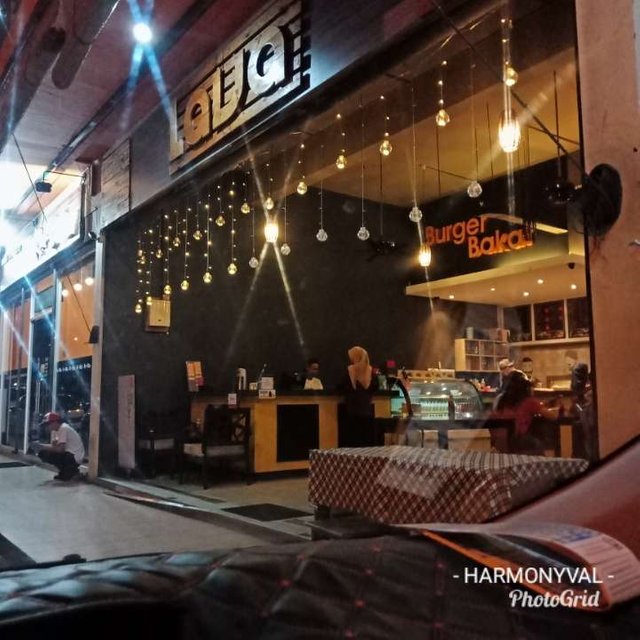 Photo taken from my car, while waiting for my girlfriends.
I went with my work load as well, consulted with some of them while meeting friends there. LAVA BURGER BAKAR is a burger joint restaurant that serves burgers, fries and drinks like coffee and juices.
We saw an item which caught our eyes, the Oreo Chocolate Fudge Smoothie. So, we ordered that and another friend ordered a Sundrop Orange Juice.
Oreo Chocolate Fudge Smoothie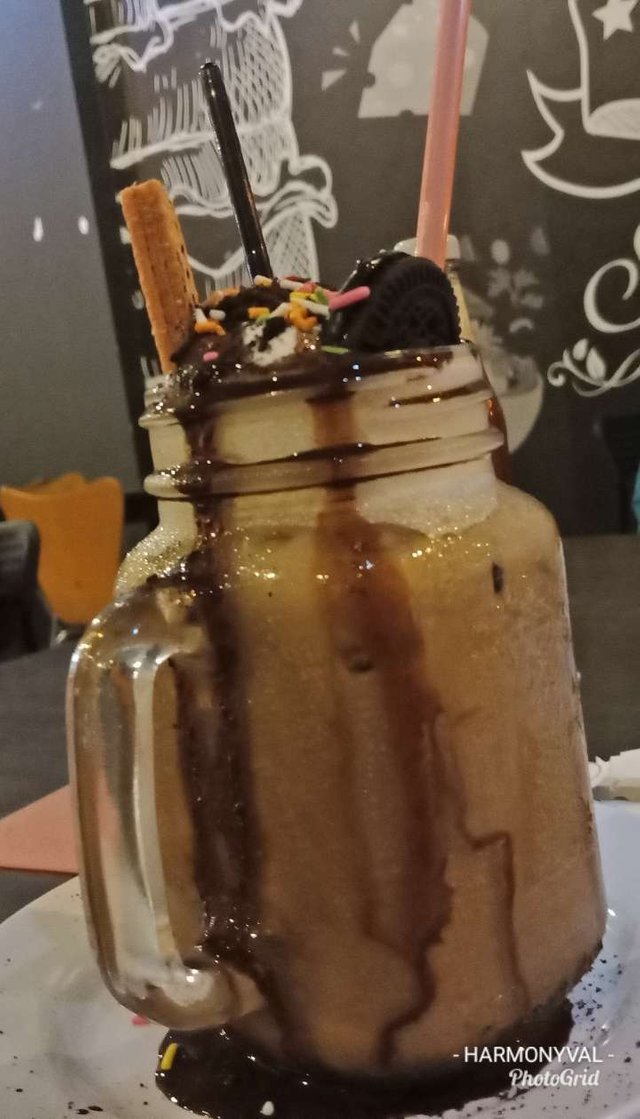 Price: RM10.90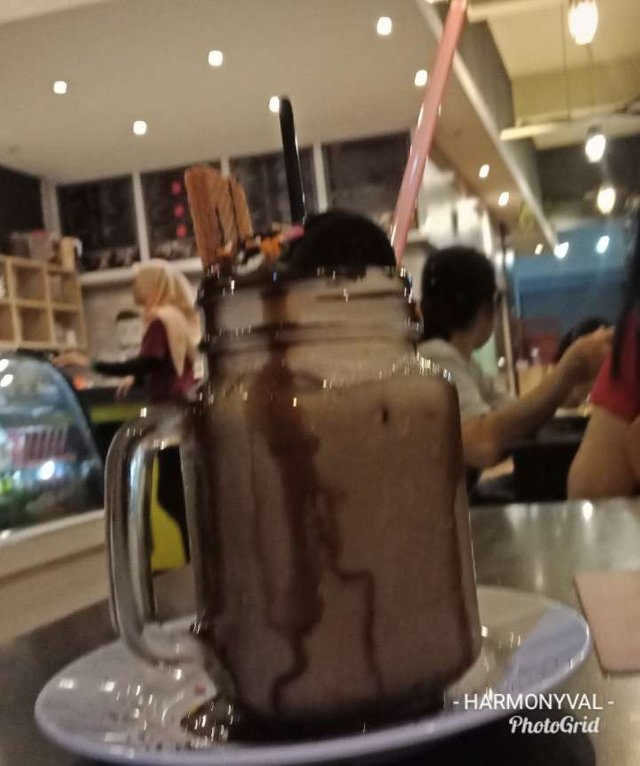 It was a chocolate ice blended with creamer, mounted with fluffy whipped cream...
I'm not finished yet - stabbed with a chocolate wafer... and a sandwich of Oreo on top of the whipped cream, drizzled with chocolate syrup... And sprinkled with rainbow love and Oreo crumbs!!!
We took our time to slurp up the Smoothie because it was very rich and sweet. The wafer and Oreo gave us munching time too, what a carnival in our mouths
In the mean time, one friend of mine ordered a glass of orange juice, a product of Sundrop. Price: RM6.90
I guess this was just a cordial or premixed juice.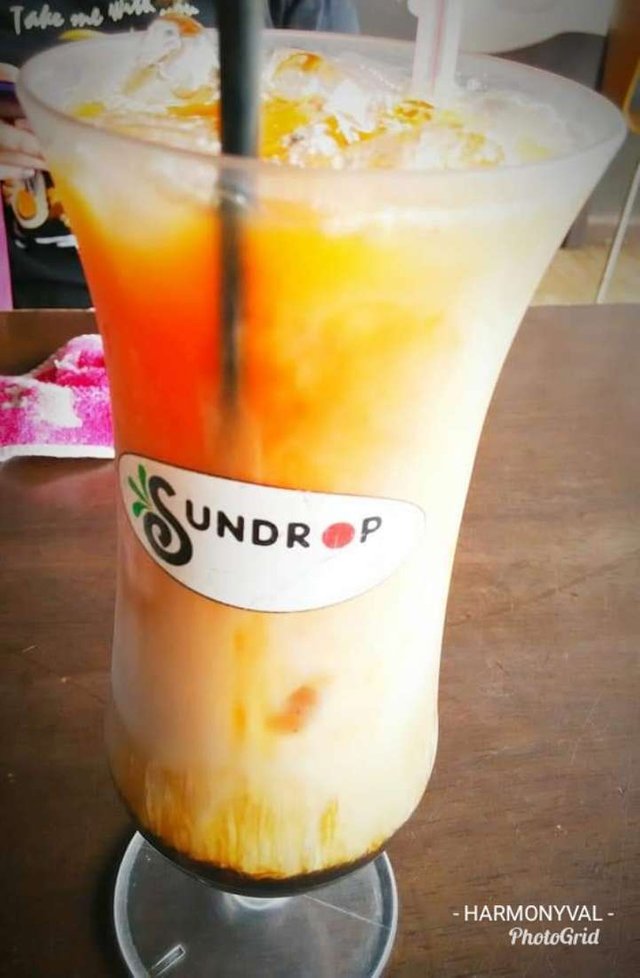 Tasted like orange juice, of course.
However, we like to snack, therefore, we also ordered a set of Cheezy Beef Party Burger, the set came with crispy crinkle cut fries. RM15.90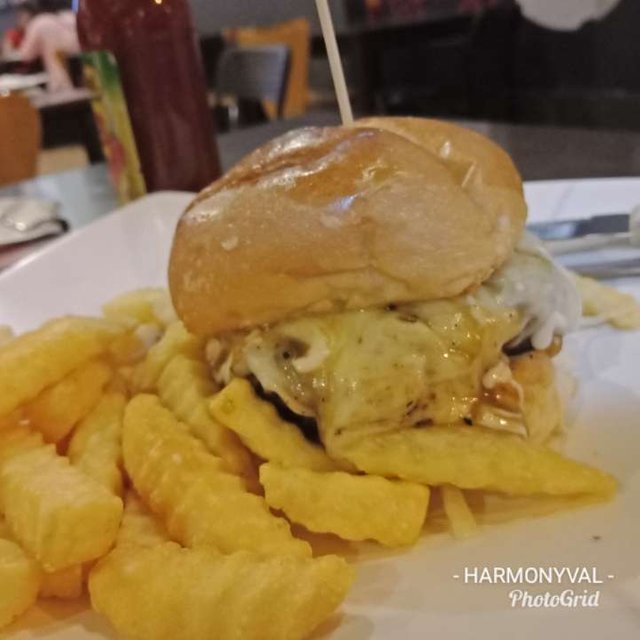 Looked yummy, we, ladies, attacked it like hungry moms. That was really cheese-licious.
I would totally recommend the Smoothie above. Let me highlight that:
RECOMMENDED👍❤️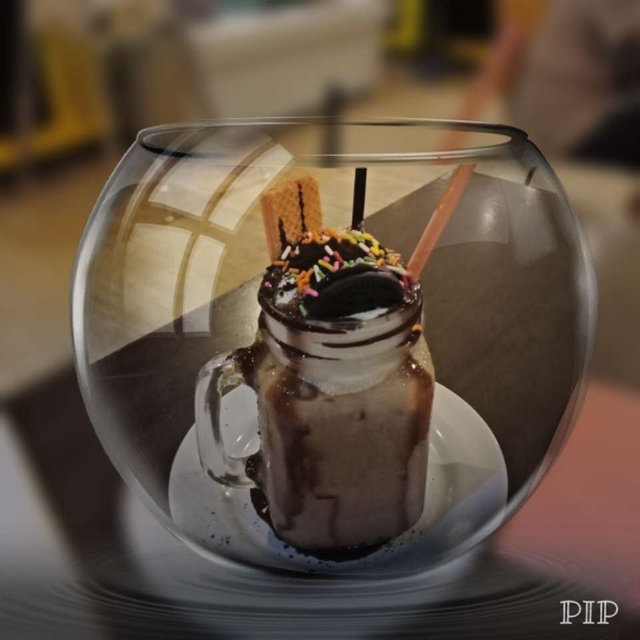 The Oreo Chocolate Fudge Smoothie
Alright, thank you to you and to you, for reading my post. If you have a great Smoothie to share, please do a Tasteem review! I'll be sure to stop by and drool.
Bye and till next review!
Opening Hours of Lava Burger Bakar:
Everyday
11am to 11pm
But Public Holidays
3pm to 11pm
---
Restaurant Information

LAVA BURGER BAKAR



Jalan Pintas, 88200 Kota Kinabalu, Sabah, Malaysia
---
Friends Date Plus Work Done!
This post participated in the Tasteem contest Beverages with friends