This seems to be a recurring theme with my opinion as far as this city is concerned. I am convinced that Chiang Mai has a fantastic array of really good restaurants at varying price points. The main factor (unsurprisingly to many - perhaps) is to get out of the tourist area and then quality goes up and the price goes down. While this place wasn't entirely out of the tourist areas, it was far enough that most of the customers tend to be residents.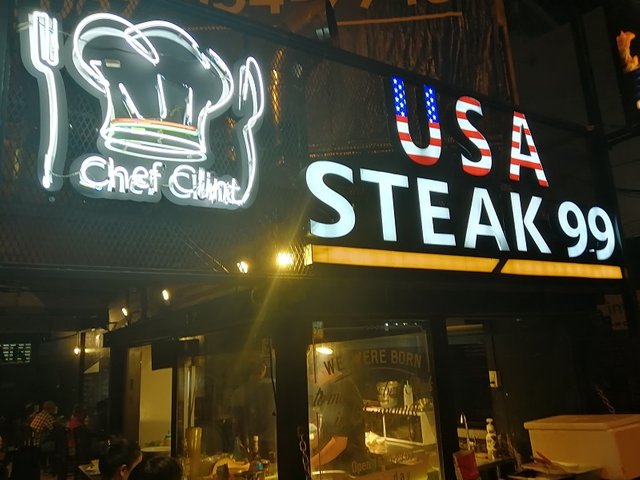 Located near the absolutely massive Maya Shopping Mall, USA Steak has a menu that immediately impresses, and this is before you notice the prices. The menu doesn't have prices written in it for the most part and this I think is a mistake but lo' and behold the prices are on the wall and I love it when restaurants get artistic like this.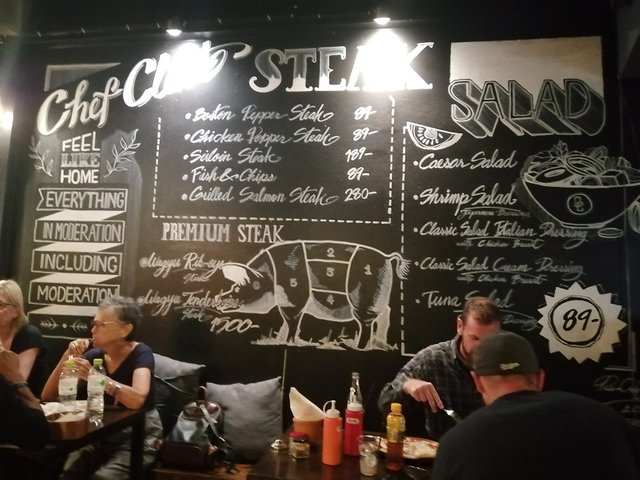 I was dining with a mixed bag of people in that i was the only one that ate pork. That was fine with me because it means that my friends are not going to try to get their hands on my ribs. I can't really say the same for my waffle fries though.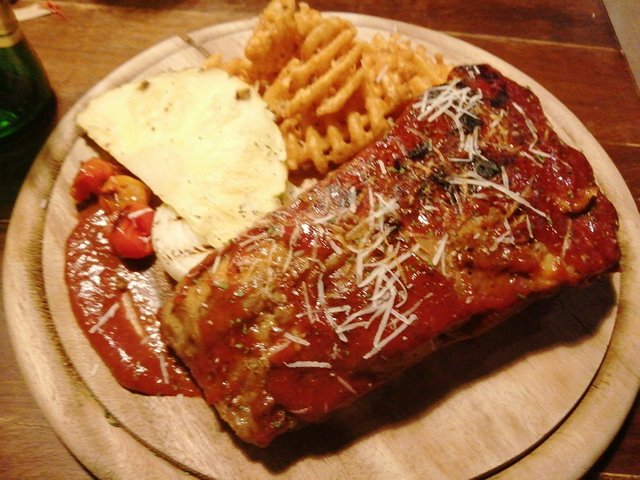 My pals: One of them is super-stingy and the other is a pescetarian, so they ordered the cheap fish plates, which to be fair both looked incredible.

The best part about USA Steak 99 is that everyone's food was excellent and with the exception of the ribs none of these dishes cost more than $3 (the ribs were $5.) I found it kind of funny that my stingy friend really wanted to order a steak but couldn't part with the extra $2. This is a guy that owns two $20,000 motorcycles. I guess to each their own!
The food is prepared in a booth at the front of the house so there are no secrets or "5 second rule" violations taking place (bonus upvote for the first person who knows what the 5 second rule is.)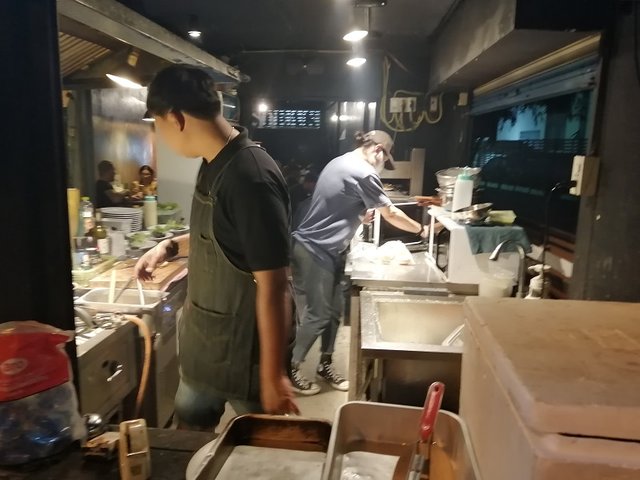 It was a little bit odd that they didn't sell alcohol, but there is a 7-11 nearby and they have no problem with you bringing your own in. They don't even charge corkage for this. The staff said this is because of a law prohibiting alcohol sales withing a certain distance of a university - which was odd because there was a bar right across the street. I guess the line has to be drawn somewhere!
Of the many places that I have visited in this town for dinner in the past 40 days I can honestly say that I will return to eat here. The combination of really great meat and sauces and the very low prices is an equation that can't be beat. If you are visiting Chiang Mai and want some ribs or fish that tastes great and costs next to nothing - head straight for USA Steak 99.

This is their location including GPS coords
ตำบล ช้างเผือก อำเภอเมืองเชียงใหม่ เชียงใหม่ 50300
open from 4pm, 7 days a week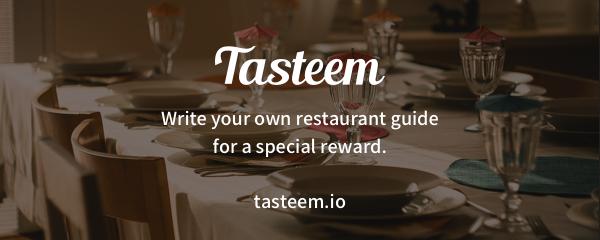 I have intentionally not put this post in the Tasteem system because I don't like the way that their contest declares their winners. I do, however, encourage you to make your own #tasteem post because they will upvote it and I also believe their app has a real future