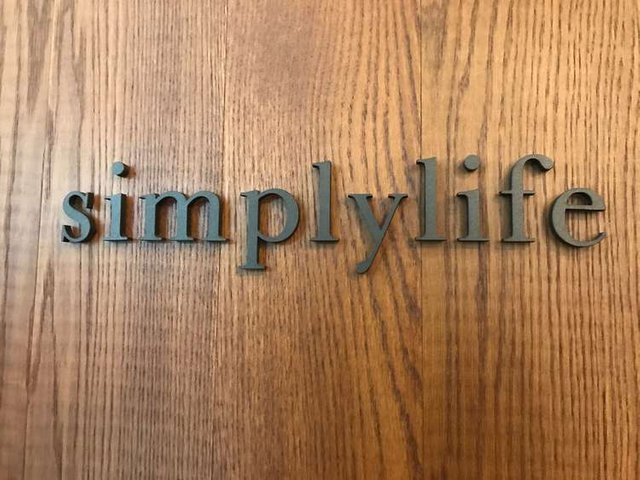 Hi everyone!!
Today I would like to introduce a nice restaurant for friends gathering - simplylife :D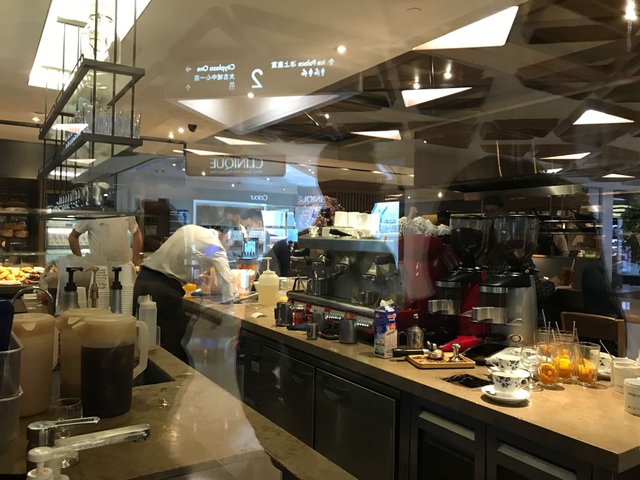 We can see the bar area transparently when we are waiting for the seats outside.
The staff work efficient and also maintain the cleaningness of the bar. It can build confidence to the customer.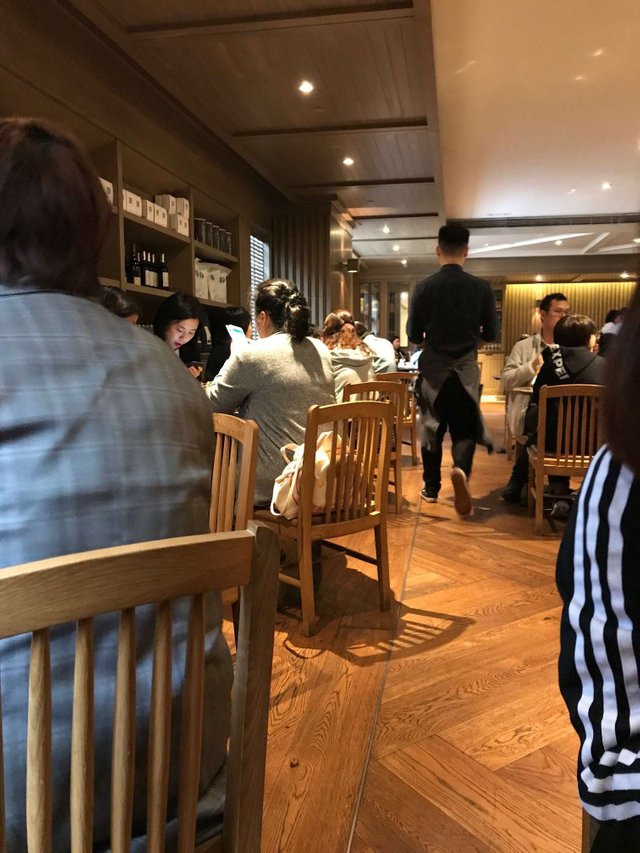 The interior mainly use the wooden colour in order to create a warm and comfortable environment to the customer.
We feel quite comfortable as there are distance between each tables, so we can enjoy the meal with our friends.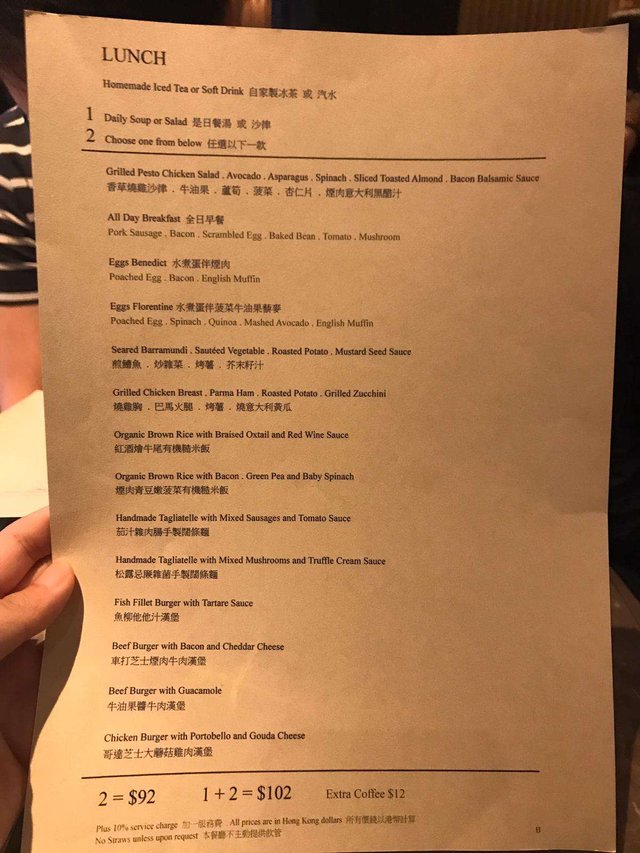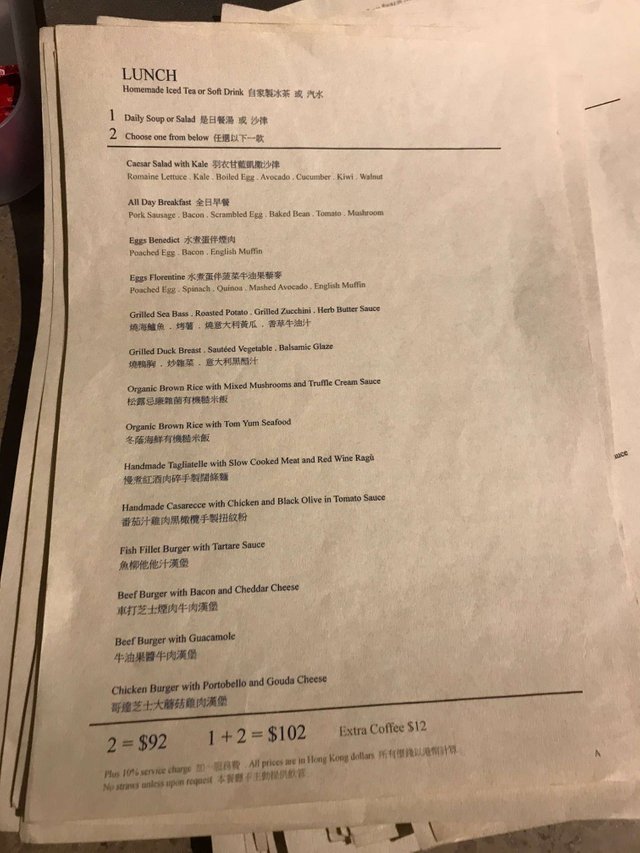 Some of the lunch course change quite often, we can try more different dishes everytime we visit here :)
It is not really expensive for their lunch set:
HKD 92 (ard USD 12) for main course and Iced tea
HKD 102 (ard USD 13) for Soup/Salad, main course and Iced tea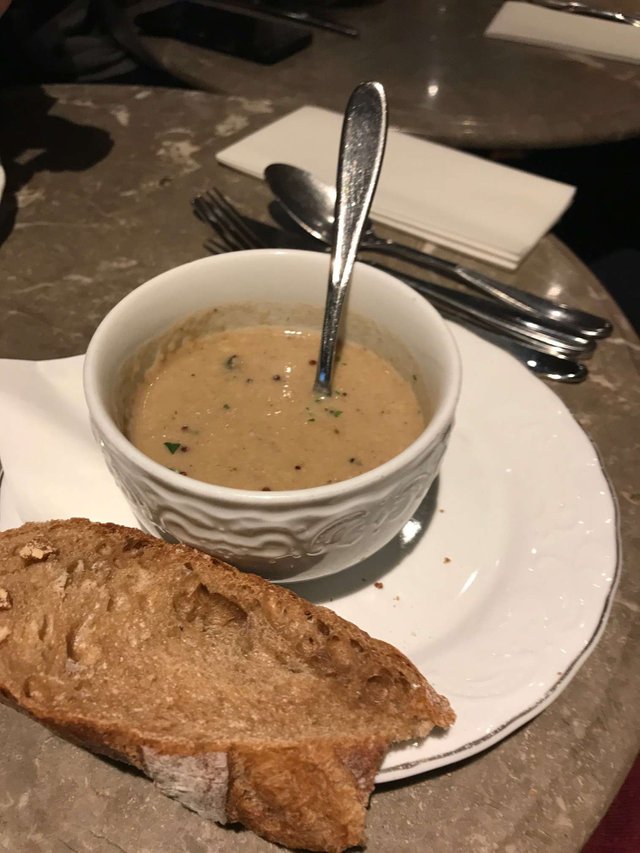 It was really lucky that the daily soup is mushroom soup!!! Usually the daily soup was pumpkin/broccoli soup.
Each bowl of soup will serve with a piece of baguette! The mushroom soup is creamy and delicious :D
This soup totally raise our appetite!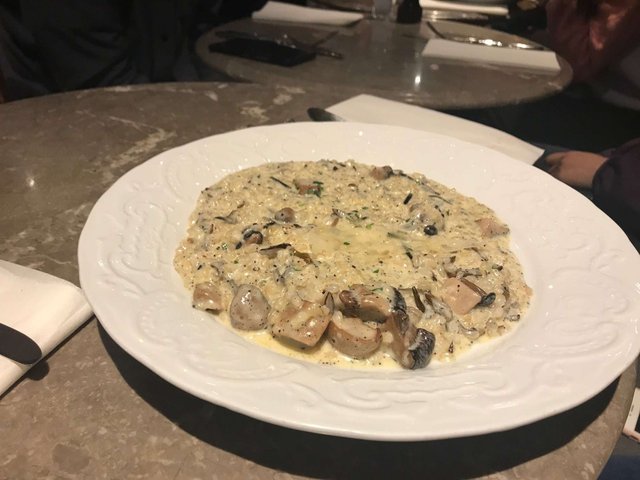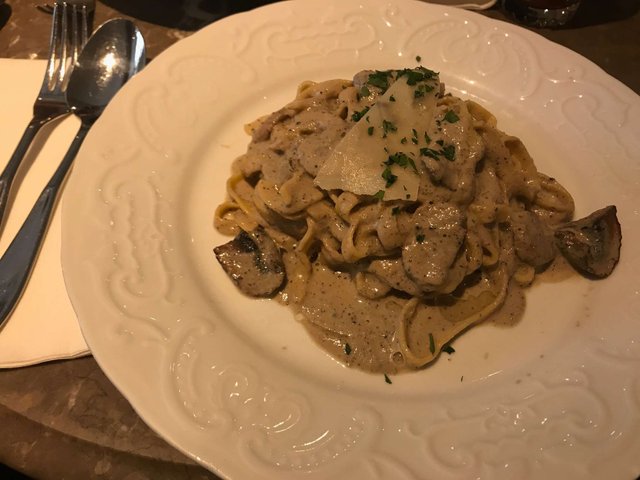 The mixed Mushrooms and Truffle Cream Sauce in Organic brown rice or handmade Tagliatelle are my favourite dishes! Rich mushroom and truffle cream sauce is creamy and nice! The texture of brown rice and tagliatelle is just right and perfectly match with the sauce!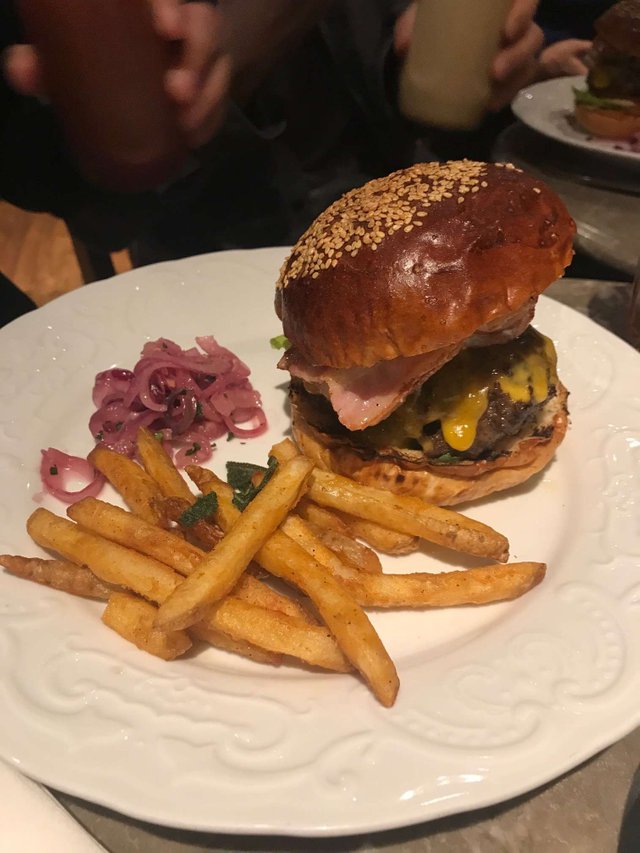 The beef burger with bacon and cheddar cheese is also great choice! They will serve sweet and sour onion and french fries as side dish.
The homemade beef burger is juicy and the homemade burger is also one of the highlight of the dish :)
This is one of the dish that my friends always order when they visit here!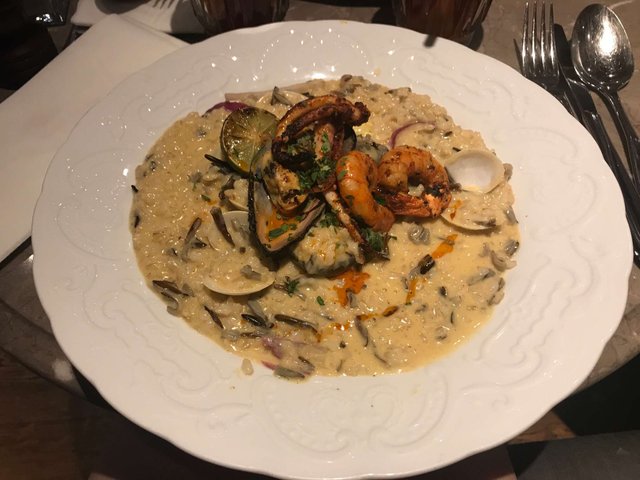 Finally, I ordered a new course last Friday! Another dish which attracted me a lot...also a nice recommendation to spicy food lover - Organic brown rice with Tom Yum Seafood
It is just a transition of the first recommendation, from mixed mushroom and truffle cream sauce to Tom Yum Seafood.
It is not really spicy but the smell and taste are quite good! The variety of seafood surprised me as I think it will only have few small prawns or squid. Like the photo above, the dish have mussel, clams, grilled prawns, grilled squids etc. Those are fresh.
The taste is alike with the Tom Yum soup we usually drink, brown rice with Tom Yum sauce and fresh seafood do embellish the dish so well :D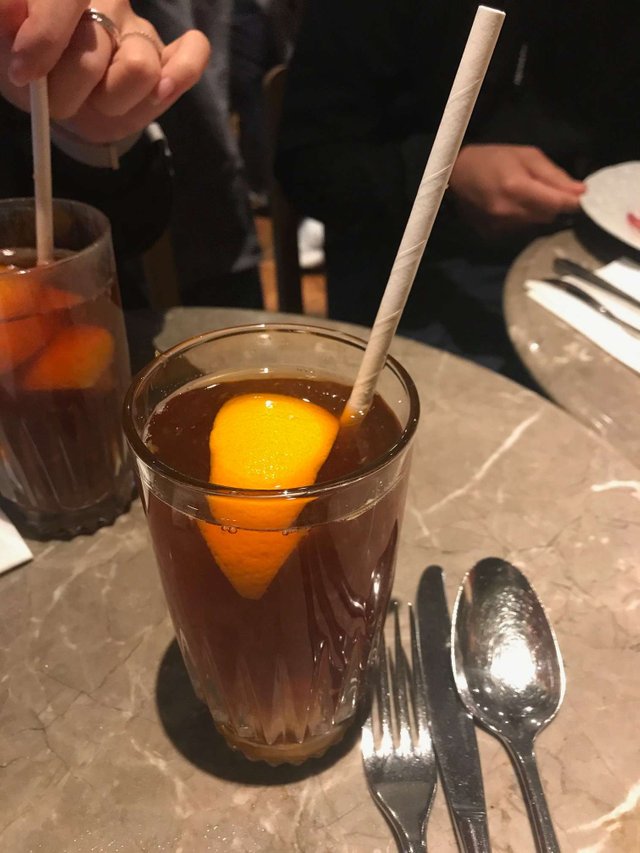 The set drink is iced tea, black tea with orange/grapefruit! Cool and nice way to finish our lunch!
CHEERS!
---
Restaurant Information

Simplylife



Quarry Bay, Hong Kong
---
Foodie Tasteem#33 - Simplylife
This post participated in the Tasteem contest Your weekly choice