Tacos al Pastor in Mexico City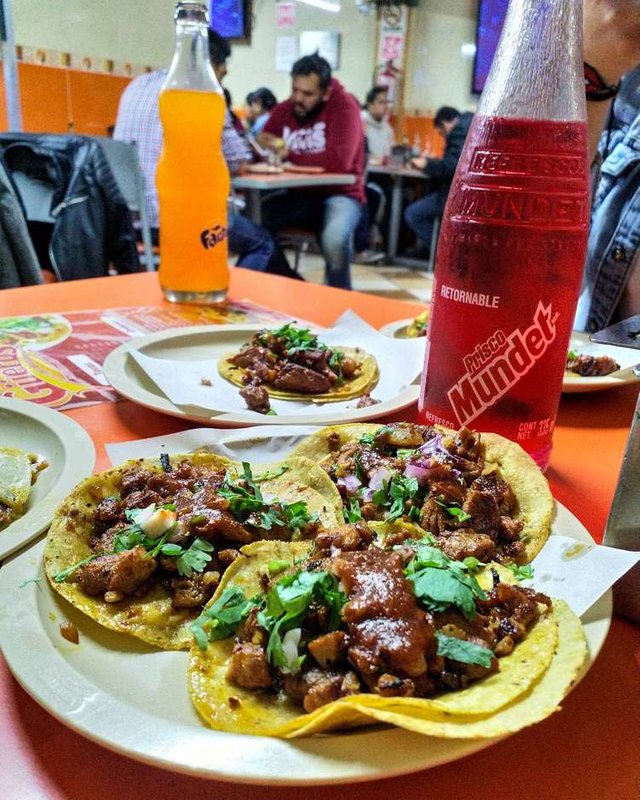 So as you should know by now, we are a couple of Mexican foodies. And the other day we found a relatively new show in Nextflix, called the Taco Chronicles. So we started watching it and it was really good. It was so good that immediately we got a big craving for tacos.
If you have Netflix and like food, we strongly recommend you to watch the show. It is mostly made in Mexico but it has a couple of places reviewed in USA.
Well the next day, after we started watching this show, we just couldn't wait anymore and just drove to one of the places showed in the first episode. Each episode talks about one specific kind of taco and the first one is about "El Taco al Pastor" which is the king in México City.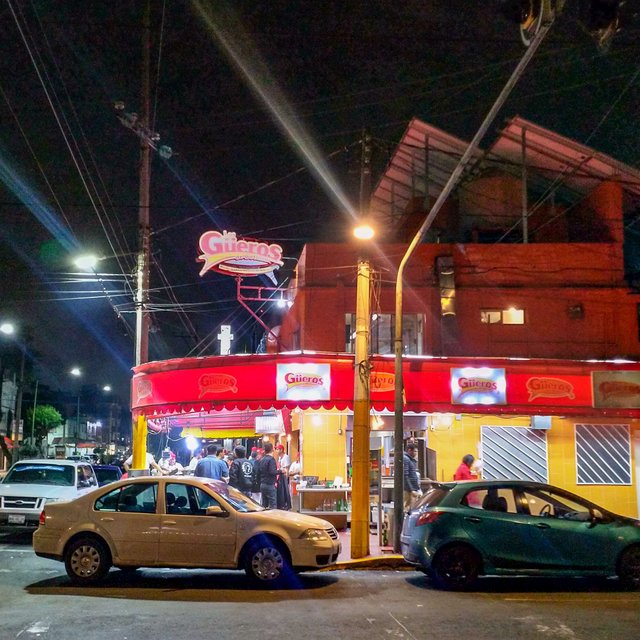 So we just grab our keys, it was almost midnight, and drove to "Tacos Los Güeros" a very traditional and famous taco shop here in the city.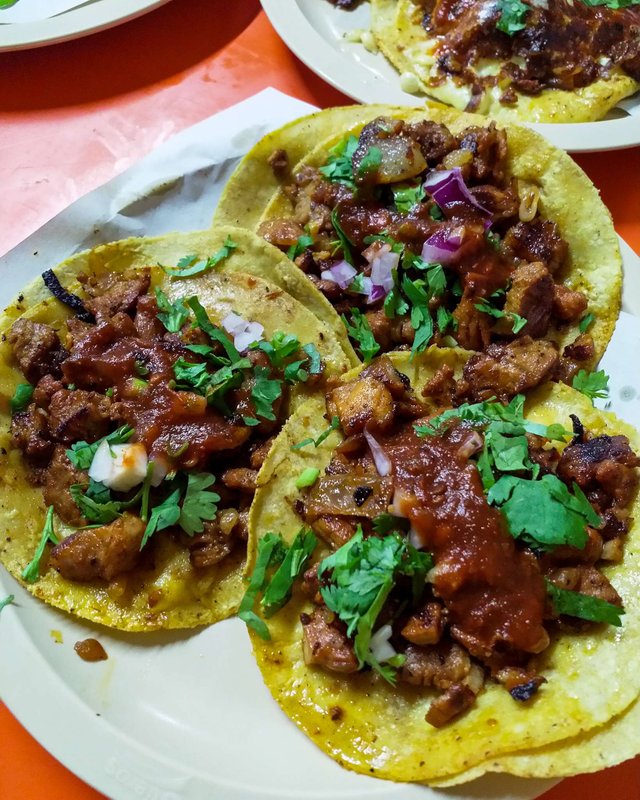 The menu is just simple you can get your traditional Taco al Pastor in a small corn tortilla with the meat (it is pork),a slice of pinaple, chopped onion and coriander. To have the complete experience you need to put in some salsa, the dark red one is the traditional for this taco but you can put anyone in. Also and very important you need to squeeze some lime juice on top.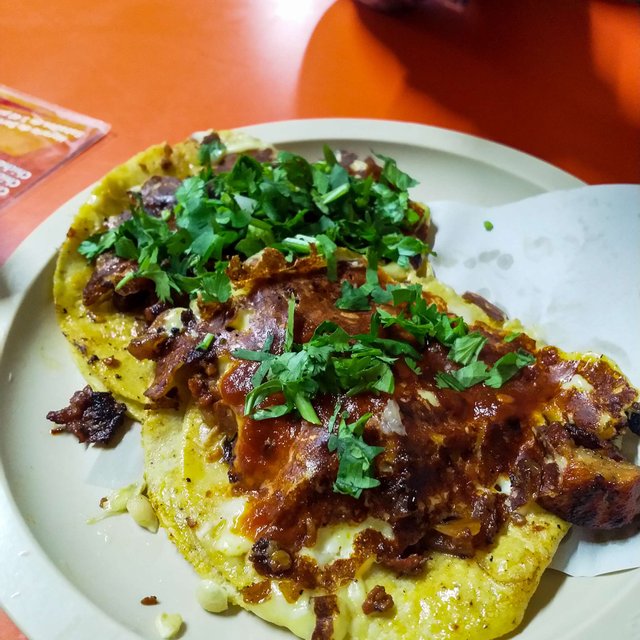 You can also grab one of these tacos with melted cheese on top.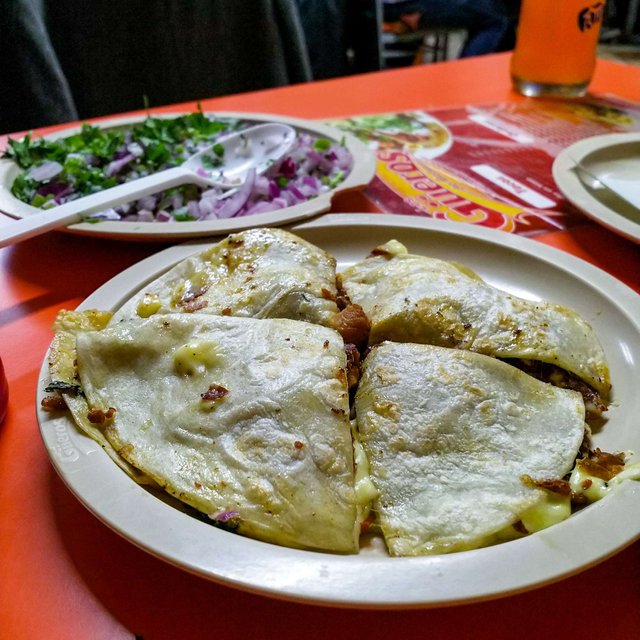 "La Gringa" is another traditional thing that you can order. It is just like a sandwich but instead of bread you put a couple of flour tortillas and fill it with al pastor meat and cheese. The flour tortilla is the same you get with burritos. This kind of tortilla is more traditional of the northern regions of Mexico and the south of USA.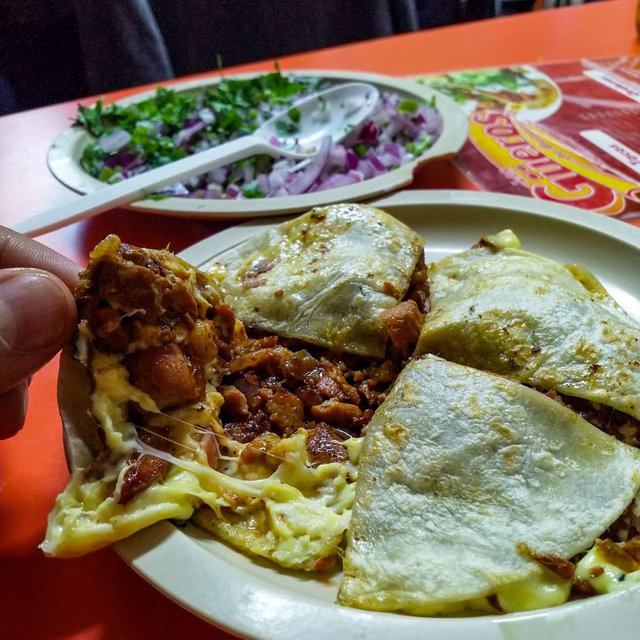 Gringo is a nickname Mexicans got for any US citizen, it could be offensive or friendly depending of the tone you use. This dish took it's name from a couple of female students (a couple of Gringas) that love Al Pastor meat but they asked their tacos with flour tortilla and cheese in the late 60's in Mexico City. Eventually this item made it to the menu and spread all over the city.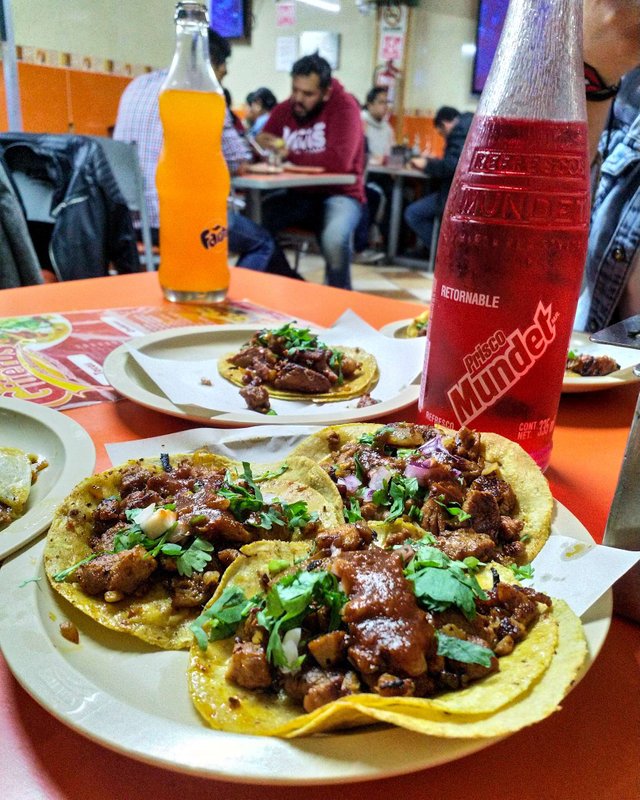 I paired my tacos with a special red soda called Mudet Rojo. Mundet is the brand and rojo (red) is the color. You usually find this beverage in taco shops the flavor is hard to explain but it is traditional and it's a perfect combination.
---
Restaurant Information

Tacos Los Güeros



Lorenzo Boturini 4354, Aeronáutica Militar, 15980 Ciudad de México, CDMX, Mexico
---
Tacos al Pastor in Mexico City
This post participated in the Tasteem contest Your weekly choice