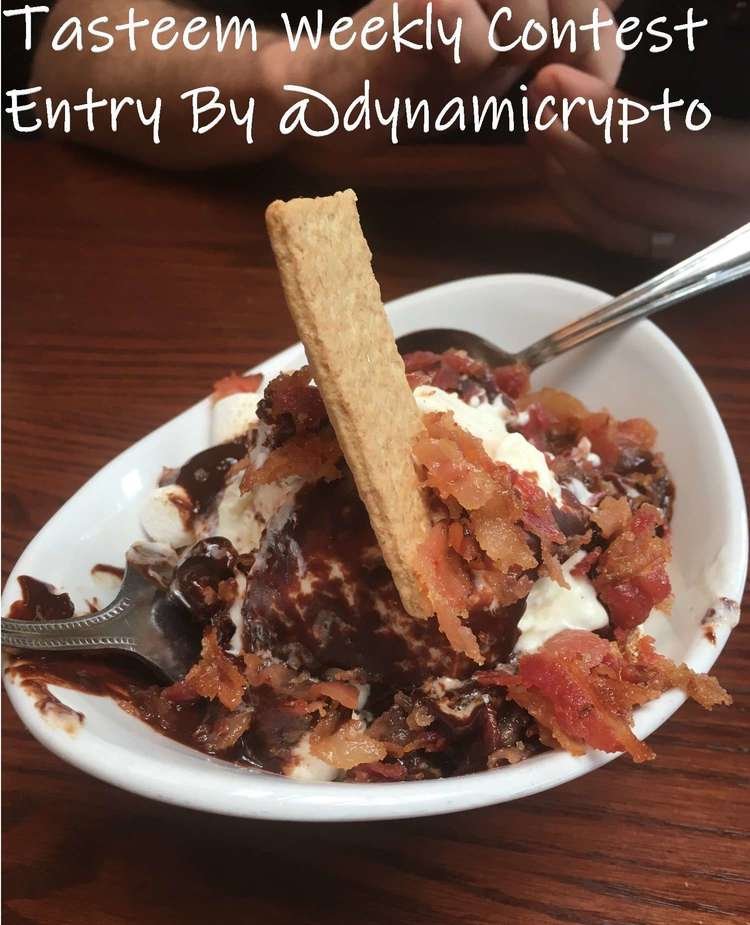 My Weekly Restaurant Choice Tasteem Contest Entry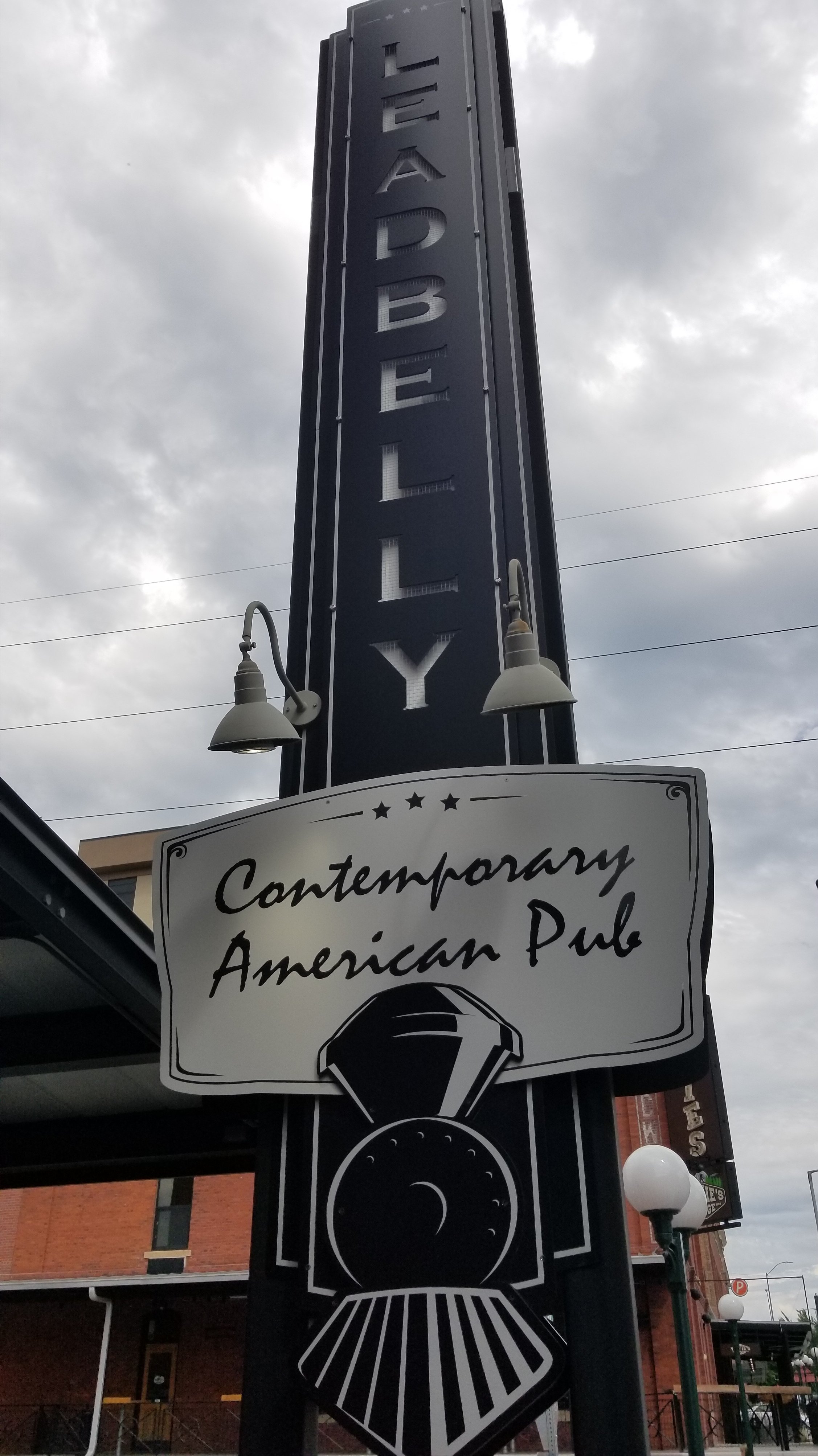 After setting up for the UFC fights and the work was done we headed a few more blocks downtown Lincoln Nebraska to LeadBellys for a dinner. The burgers are typically well done so I had to ask for medium rare to get it barely pink yet I am not complaining, it was delicious and juicy. You may think this is why this became my weekly choice (while in Lincoln) you will have to scroll to the bottom of the restaurant pictures to see! I wanted to go back and eat a few more meals there before leaving yet I could not do more than 1 more so I started taking a few pictures on my return trip that Sunday before flying home to write a post about it. I then found tasteem and applied for the whitelist and have been waiting. This is my first review post and looking forward to many more! To see LeadBelly online and their menu
click here.
LeadBelly
When LeadBelly was a scribbled, near illegible concept on a crumpled cocktail napkin, co-owners Michael Martin, Tony and Wendy Young envisioned a restaurant and bar where friends, family and foodies could gather to celebrate, love, laugh, mourn, learn, cheer and connect. Insanely passionate about connecting with people – and providing a mouth-watering experience with the food they love, has always been a priority for the LeadBelly Team. When space became available in the over 130-year-old Seaton & Lea Foundry building in the Historic Haymarket in 2013, it seemed the perfect place for LeadBelly to come to fruition.
The expansive contemporary American menu offers a little something for everyone from the signature LeadBelly burgers to street tacos, entrees, sandwiches, pastas and more. Haymarket patrons can indulge in unique appetizers and fresh salads, and choose from a broad selection of local beers, wine and signature cocktails. It might be difficult to decide between the infamous Raspberry Beret or Full Leaded Jacket LeadBelly burgers.
"We believe the restaurant industry should be fun," says Mike. "Our parent company, Red Herring Concepts, was formed with the notion to create restaurant concepts that allow our guests to find an enjoyable distraction on their daily path in life. Our LeadBelly Team comes to work every day to have fun, engage our guests and offer them a seriously comfortable place to enjoy unique flavors shared with friends and family."
LeadBelly is the second restaurant concept from Red Herring Concepts. TOAST, which opened in 2009, is located in northwest Lincoln's Fallbrook neighborhood. A second LeadBelly restaurant opened in 2016 at Midtown Crossing in Omaha.
source

I happened to be in Lincoln Nebraska working the UFC fight almost 2 weeks ago and took these photographs myself. This panoramic view is of the train car we ate in.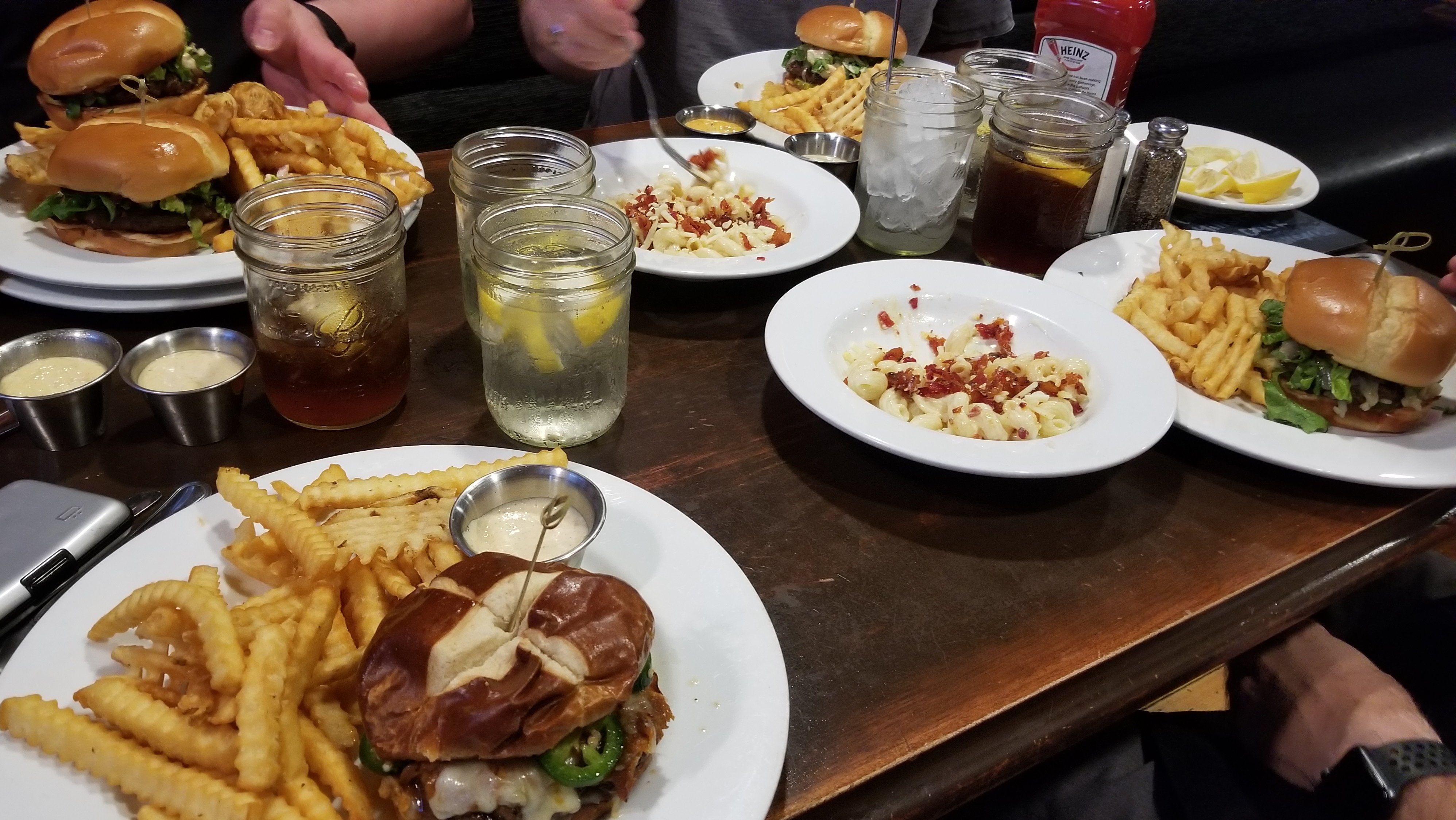 Being in Nebraska the waitress informed us they were famous for their Burgers and spat out some grade A USDA technical meat verbage to confuse and hunger us. As you can see my friend to the left was very hungry and ordered 2 dishes.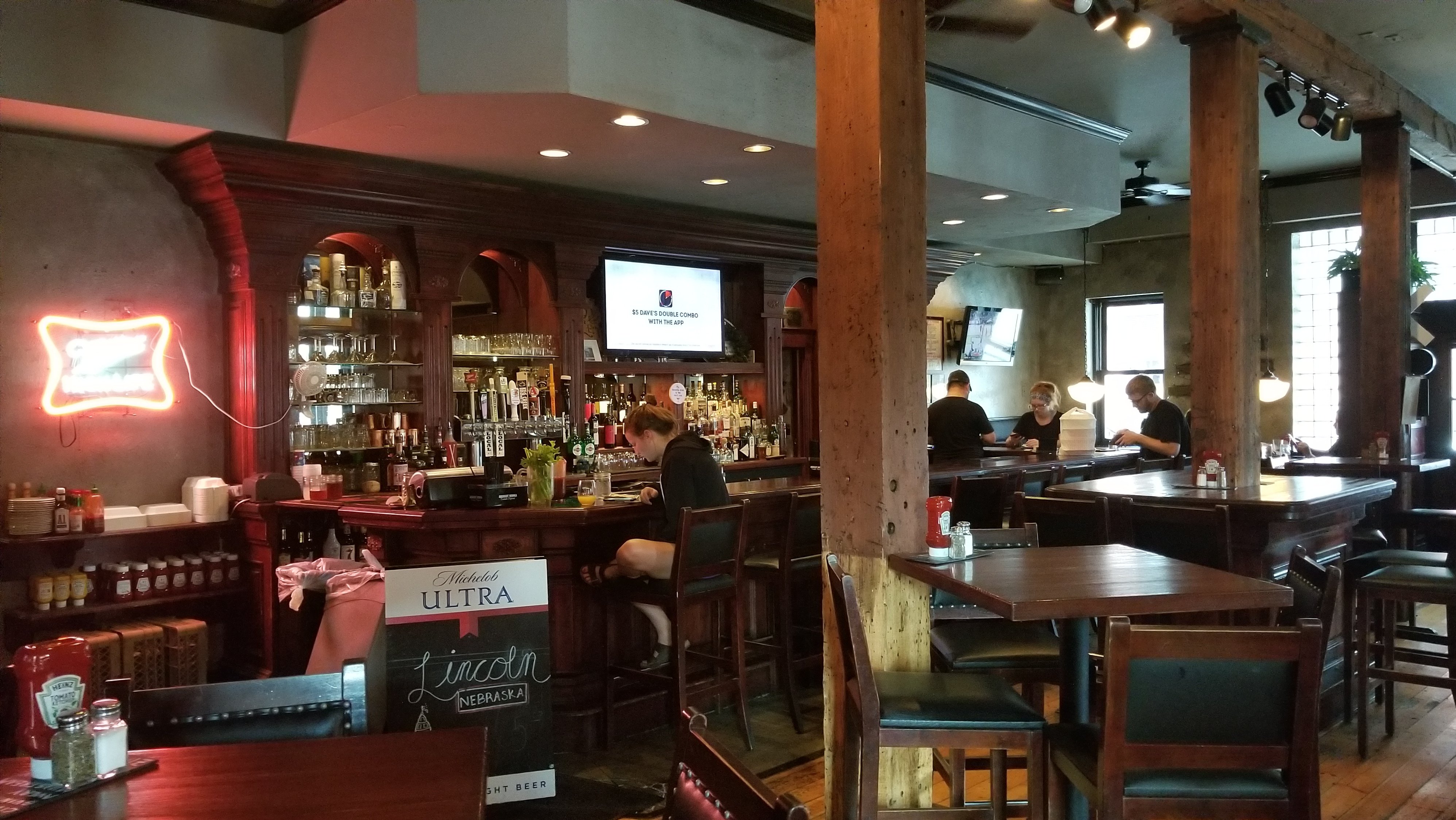 This is another a view of the bar and restaurant.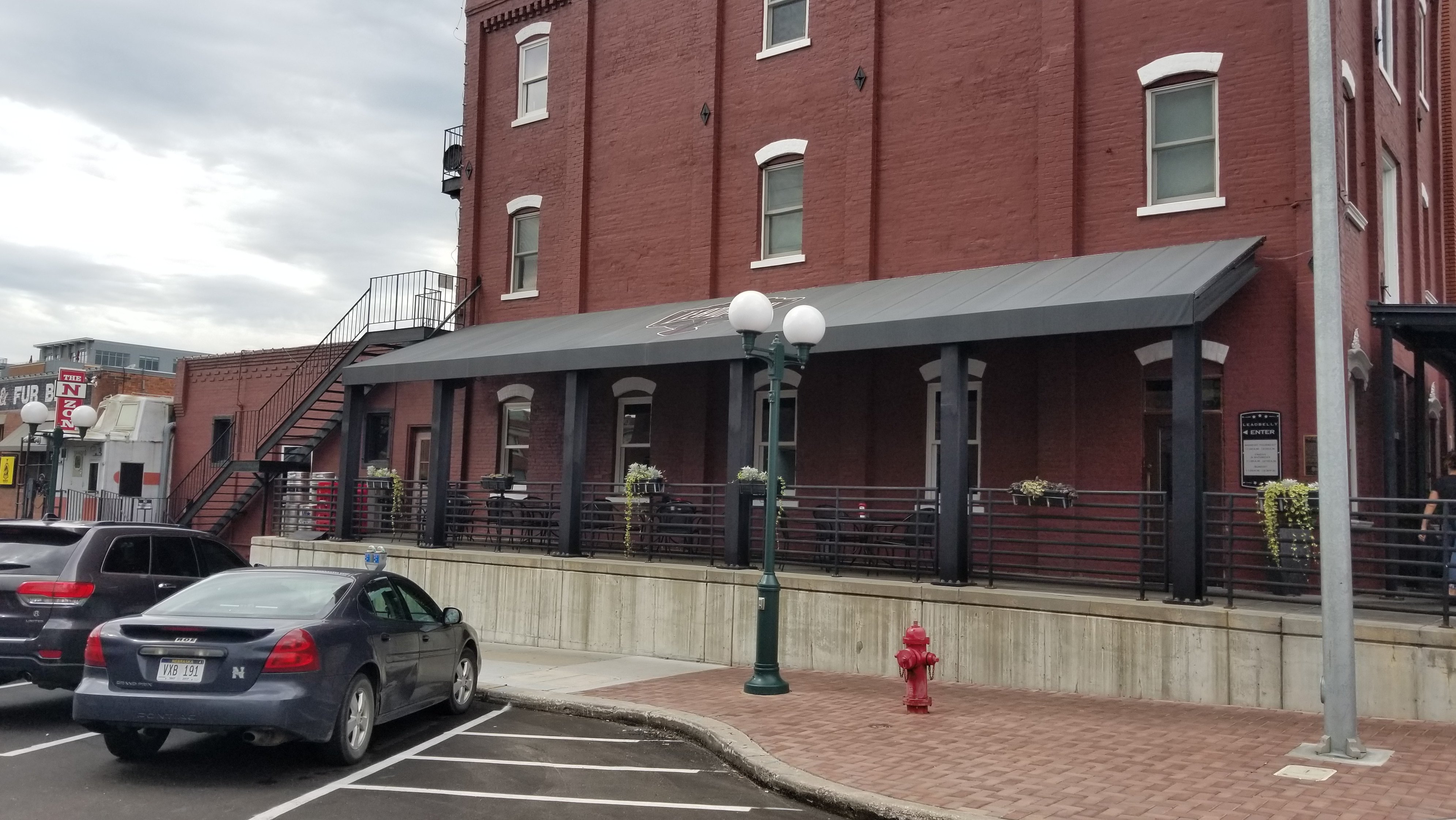 This is the view from out front, if you look far left you will see the train car we ate in.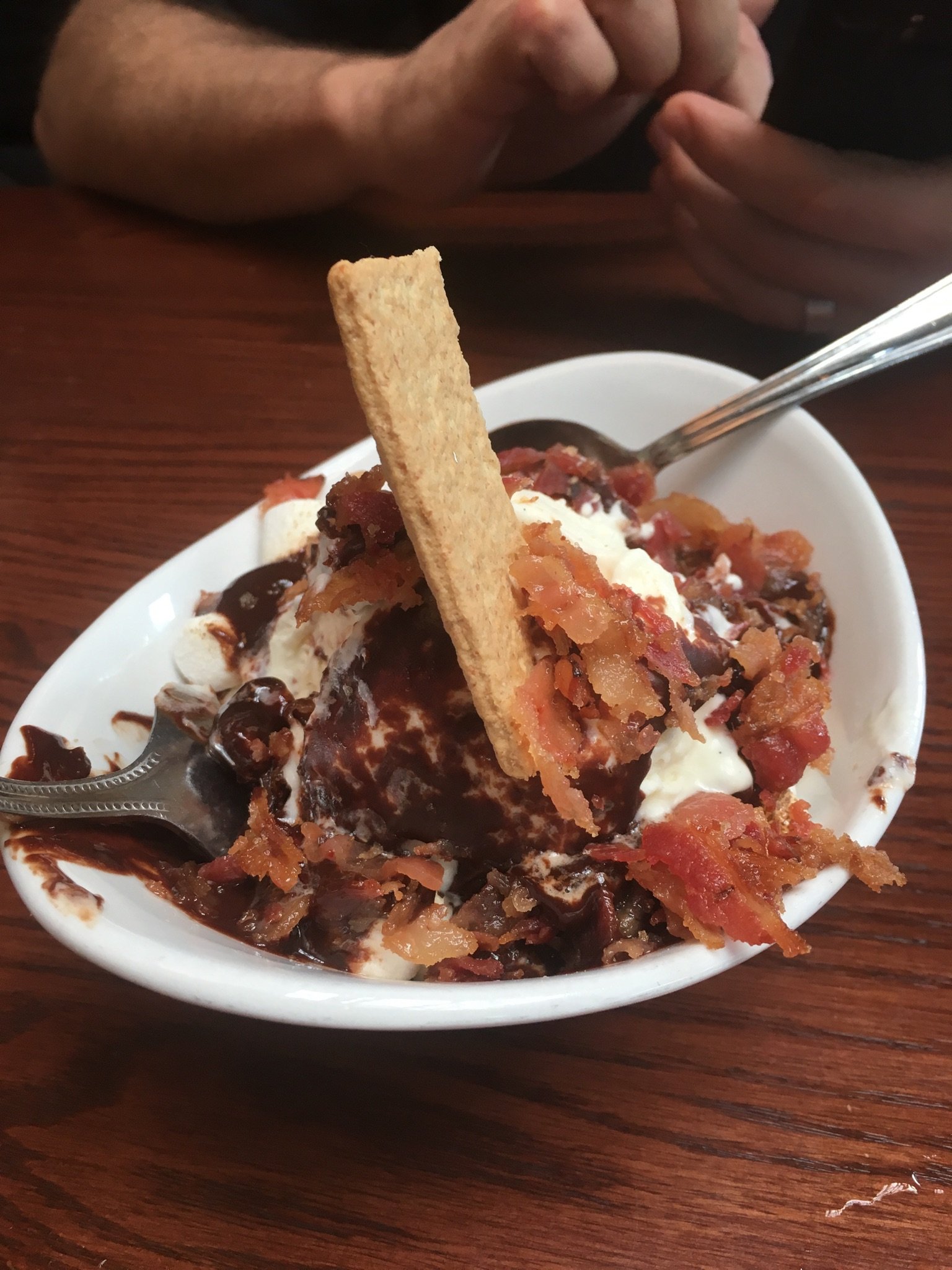 Now you see the reason this is my favorite weekly restaurant! This Bacon Graham Sunday is to die for! If you are in Omaha or Lincoln you will be happy and fat if you take my advice!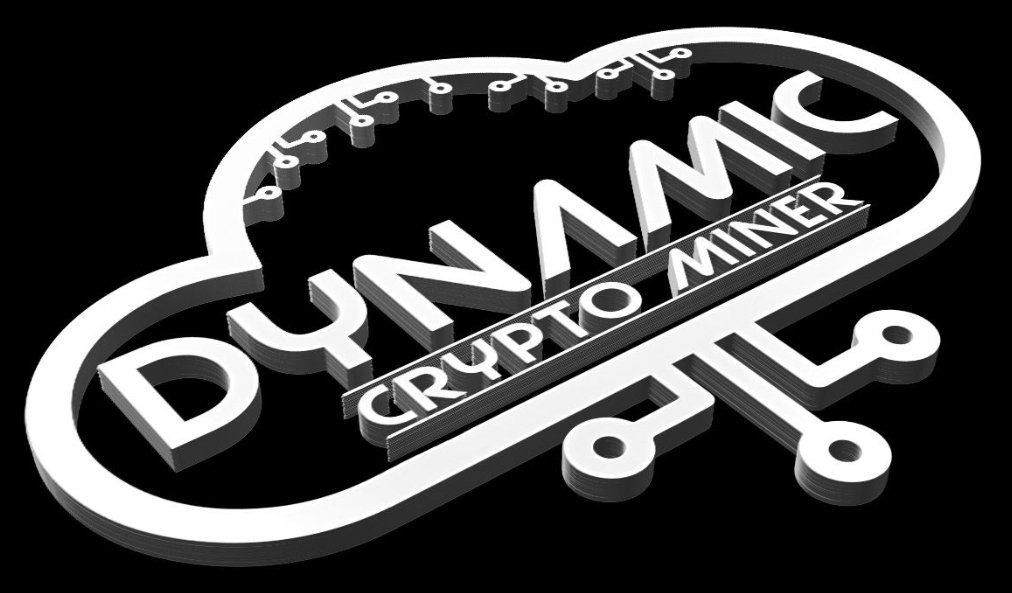 Thanks For Reading


A bit of charity
I bought small delegation leases from MB on @steemresources who upvotes a Venezuelan supporting curation trail at 100%, @dynamicgreen who votes it at 50% and @steemitresources who upvotes the India community #steemrepo members that spread steemit door to door. Feel free to donate your SP to any of these accounts supporting great causes and receive upvotes daily in return as gratitude.


Please help @timcliff achieve what he started to motivate all of us to share STEEM as an investment, HERE is my latest post & with Tims STEEM Blastoff Post you can get awesome information to help you build awesome posts. Great write ups you can copy & paste, custom designed graphics free to use. Be sure to look through comments & get the other graphics shared like those I uploaded to this post. Lets share all over social media networks and blog sites and get STEEM VIRAL!


15 celebrities that will actually tweet back, so bring them & more to Steemit!
Power Up or Down & SMT Tracking Link
Buy EOS? No Thank You
Did You Ether Binge The Dip?
A Quality Curator Bot @dgi Tiers announcement video
Profitable quality curation bot @dgi, apply today
How to join the @dynamicsteemians curation trail
* You can win the @dynamicsteemians 200+ curation trail vote by commenting on steemit posts with our contests.
You get a free 0.01- 0.03 cent daily upvotes on your posts from @dgi by joining the @dynamicsteemians curation trail. (info below or click the discord link in my profile)
Thanks for stopping by please remember to help a minnow a day! Post helpful links and suggest any I should add in comments below.

If you enjoyed this or need help with @steemit, see my posts and discord links for minnows listed below & on my profile by clicking on my name.
Vote for witness yet?
(need to learn anything steemit just ask I will try my best to provide you a tutorial)

Minnow Resource Highlights

1. Minnow Booster

Curation Have You Stumped?
Curation Explained by @elsiekjay

How To Tutorials

How to welcome new steemians
How to create a discord link that does not expire
How to follow a curation trail
How to autovote another Steemian & How to Earn
How to avoid phishing sites & scammers


If you join the @dynamicsteemians (DS) discord ask for help, many are on daily to help you as we have Ambassadors from around the world here to help 24/7 with more ambassadors added soon! Interested in being a DS Ambassador? talk to @dynamicgreentk it involves helping new Minnows learn & is rewarded with small upvotes.

Please visit my other posts by clicking on my name!


* A couple of my favorites maybe you will enjoy
My favorite lyft confessional
My favorite Meme

Helpful Discord Links

Minnow Booster
Steem Repo
Steem Rural
Dynamic Steemians
Smart Media Group



Thanks for visiting, please follow, resteem and leave a comment!

---
Restaurant Information

LeadBelly



301 N 8th St, Lincoln, NE 68508, USA
---
Welcome to LeadBelly Tasteem!
This post participated in the Tasteem contest Your weekly choice