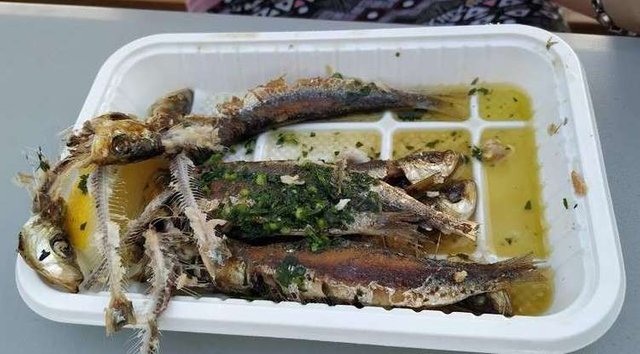 If you are going to visit Izola, one of the four cities in Slovenia by the sea, then you better enjoy a meal in Sveze iz morja. This isn't a traditional restaurant, but a fish restauraunt open on Friday's, Saturday's, and Sunday's during the main seasons of the year.
Here you can eat the traditional fish courses of Slovenia, including the small sardines which you can see at the first image in the article.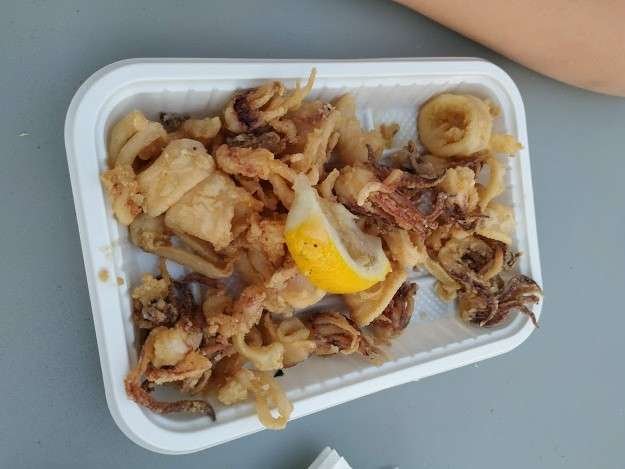 You can also eat calamari, word normally used for squid in the area. This isn't a personal favorite of mine, but it is always cool to taste it whenever I get the chance and visit the seaside in Slovenia.
The prices of the restaurant is nice and a meal includng calamari and a plate with sardines costed around 15 Euro. It has a perfect location in the center of Izola, just by the sea, and you can enjoy the food eating at bences and tables placed just next to the vagon from which you can buy the actual food.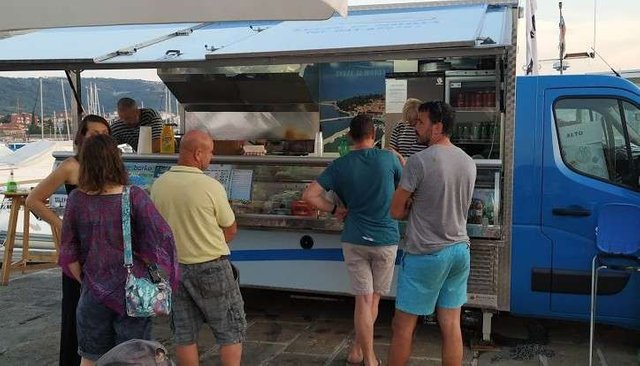 It might not be the most exclusive restaurant in the world, but it totally vives you the seafood feeling and it has really tasty and nice seafood.
Why don't you give this a try if you come to Izola in Sloveania and want to eat some seafood outside on a weekend?
---
Restaurant Information

Sveze iz morja



Sončno Nabrežje 26-28, 6310 Izola - Isola, Slovenia
---
Great seafood by the sea in Slovenia
This post participated in the Tasteem contest Seafood Restaurant