The VK 30.02 Ausf D
Upon first encountering the T-34, the Wehrmacht wasn't impressed, and was far more concerned with countering the KV-1. However, quantity has a quality all it's own, to quote Stalin himself, and the Wehrmacht found itself facing more and more T-34s as they pushed farther east. The PzKpfw IV and StuG III, the most common German AFVs at the time, were ill-equipped to face the T-34, which had greater armour and firepower than either. The StuG could certainly knock out a T-34, but without a turret, it wasn't as versatile. Upon examining several captured T-34s, several German officers suggested that the tank be simply copied. Several versions were developed by multiple designers, each successive version looking less like the T-34, with the final version entering production as the PzKpfw V "Panther."
I may eventually complete and show off the entire development sequence, but for now, I'll be showing the second version from Daimler-Benz, Ausführung D, which looks almost exactly like the T-34, except for the schachtellaufwerk running gear.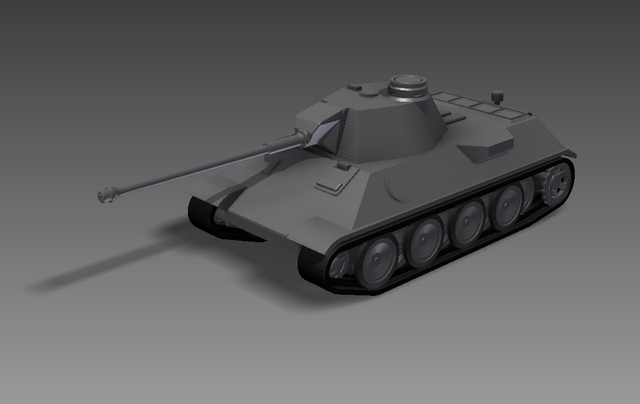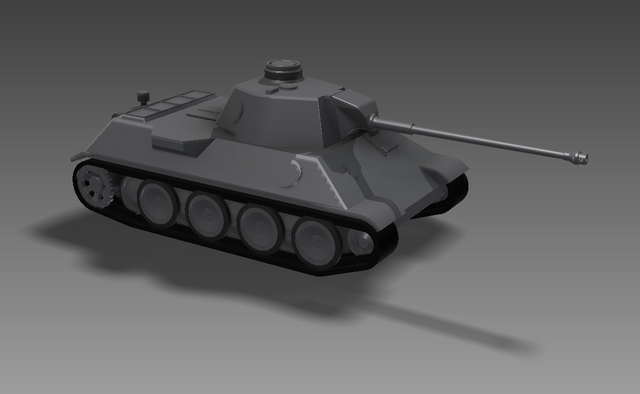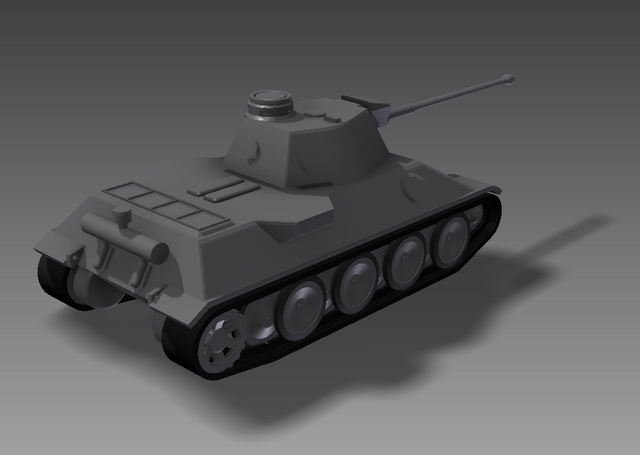 Since I don't have a T-34 or Panther model in my collection yet, I'll show it sitting between my KV-1S and King Tiger. Compared to these two behemoths, it's adorable!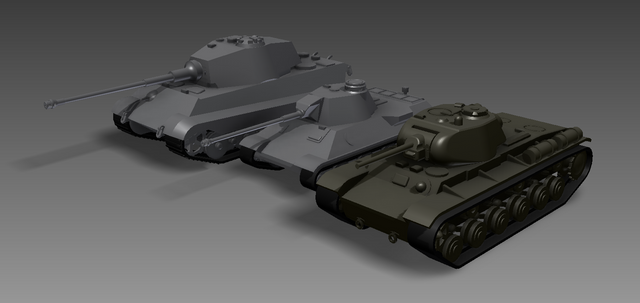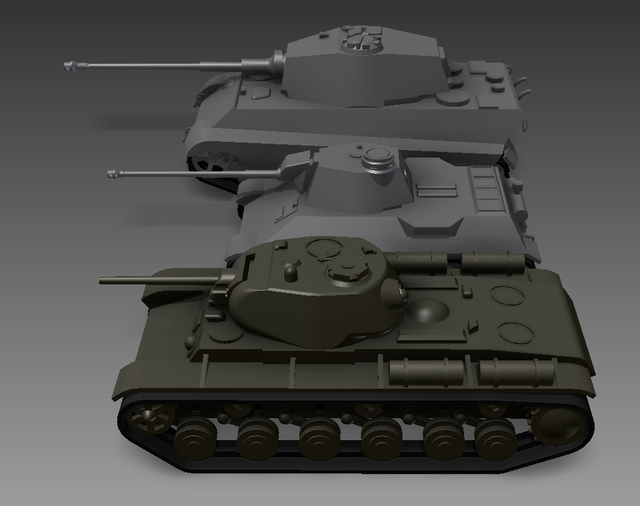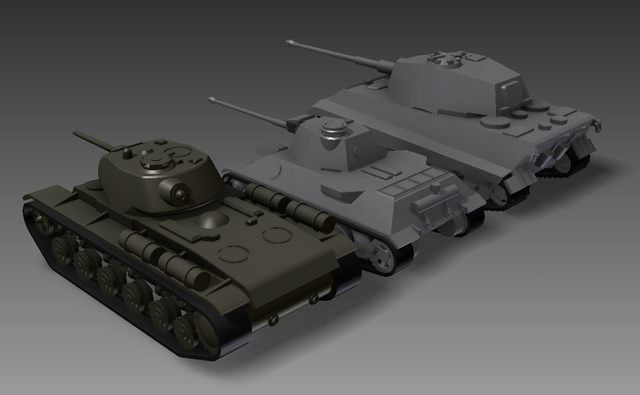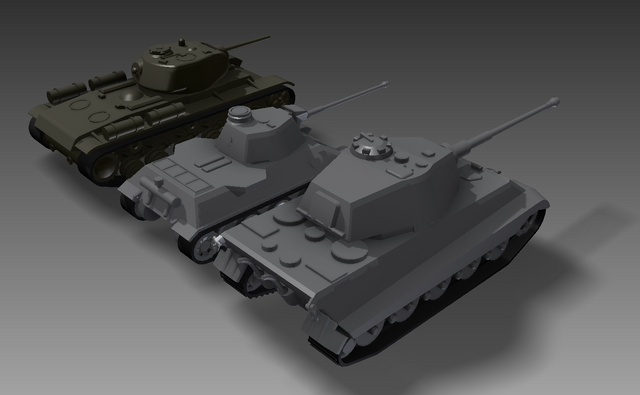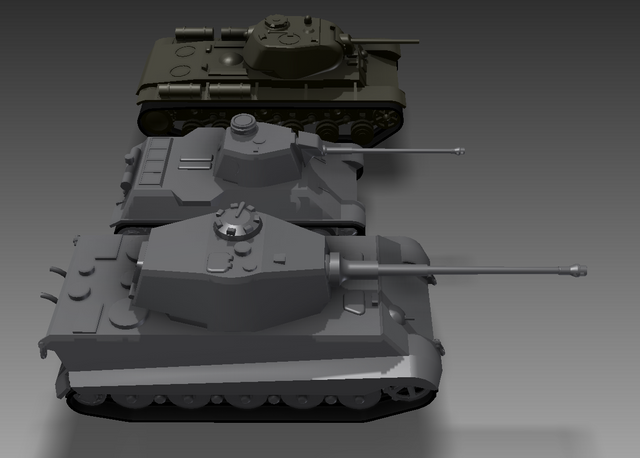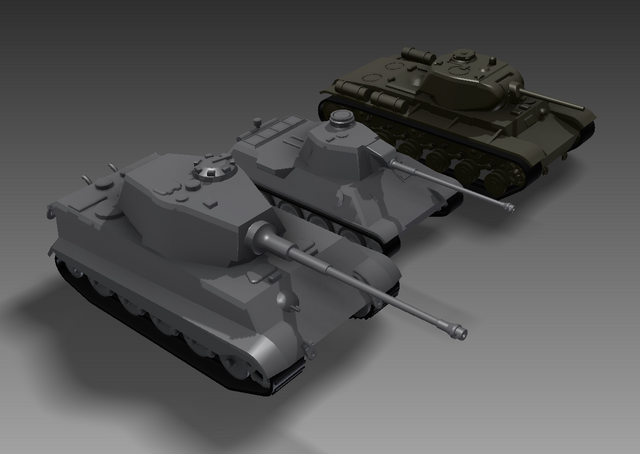 I will make another version of the hull with a hemispherical machine gun port (as opposed to the rectangular machine gun port that this one has), and two more turrets before I offer it for sale. Hopefully, by that time, the customer who requested this tank will tell me which one he wants. In the mean time, here's my usual shameless self-promotion:
Shapeways:
https://www.shapeways.com/designer/steampunkkaja
WordPress:
https://kjworldsong.wordpress.com/
BitChute:
https://www.bitchute.com/channel/hyLVDAKeGZC9/
SubscribeStar:
https://www.subscribestar.com/kaja-blackwing