Without practice, a passion is nothing but a hobby.
"Everyone has a talent, you just have to find it."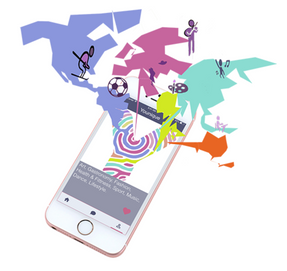 No matter where you grew up, you probably heard a similar expression throughout your school years. People around us talked about finding our talents like it was as easy as finding a new pair of socks. But, the reality is that it's really no easy feat. That's why so many people go through their lives without ever pursuing there's. And, for those lucky ones who have found talents, finding the will and opportunity to elevate them can be a whole other tasks in itself.
If you're still unsure of what your talent is, you're not alone!
So many people have no idea what their calling is in life, but when they find it, it opens up a whole new world of opportunities for them.
To save you years of searching, we want to share our simple formula for finding talent that could change your life forever!
Consider What you're Deeply Passionate About?
A lot of people don't realise that their passions and talents tend to lie in close quarters. This can make finding our talents a little bit easier. While our talents like to prefer to hide under the surface, waiting to be discovered, our passions are a lot easier to spot. It's pretty instinctual to know what you're passionate about.
So consider, what lights a fire in you? Do you get goosebumps when you look at a perfectly composed photo? Is there a certain topic that you never get tired of reading about? Or a sport that you'd love to try. By trying your hand at these things, you might find your natural talent lurking around.
Ask the People Around You
In so many areas of our lives, we fail to notice the things that are staring us right in the face. Maybe you have a talent that you carry out everyday and you just didn't notice was a talent. Speak to the people close to you; the ones who know you best, and they'll point you in the right direction. That might be a close family member, your loved one or a work colleague. Those are the people who see you day to day and notice the things that you excel at.
When Does Time Fly?
They say that time flies when we're enjoying ourselves, and it's definitely true. The same can be said for our talents. Our talents aren't just things that we enjoy: they're also the things that we should be able to complete with absolute ease.
We all have things that we hate doing- mindless admin work, cleaning and ironing are usually up there. But, what are the things that make time stand still? The things that you love doing? These things in themselves are our own natural talents. Make the most of these findings!
Just Try!
You'll never know you're a skilled guitarist if you've never picked up a guitar-so what are you waiting for. If music is something you're passionate about, then try your hand at a few different musical instruments. Maybe you'll find your passion lurking in among one of them.
Or maybe you've always loved being in the ocean? Aim to try a few different water sports within the next year! It's not until you open yourself up to finding talents that they can manifest themselves in your life.
Practice your Passion until it's a Talent
Truly talented people only become talented through effort and persistence. There's no easy path to talent.
At its simplest, passion + practice is the secret formula for finding your talent.
Because without practice, a passion is nothing but a hobby. But, when you nurture it with time, that's when it becomes your craft.
Motivate yourself to Keep Going
Motivating yourself to turn your passion into a talent isn't always easy. You should wake up every day and consider how you want to use your talent. Do you want your talent to pay your bills? Or do you just want it to bring a little bit of extra joy to your life? Identify exactly what you want your talent to do for you and write it down somewhere. From here, you can create stepping stones towards achieving your goals that will help you stay on the correct path.
Younique: Brining your Talent to the World
The world is often a tough place for talented people but, here at Younique, we've created an innovative new online community specifically for helping people who want to elevate their skills.
We believe that talents should be shown to the world and we want to be the force that motivates you to turn your dreams into a reality.
Through our platform, you can enter sponsored competitions that'll allow you to connect directly with the people who want to find you. We believe that our platform is going to open up doors of opportunities to people from all around the world who've never had a chance to shine.
And we want to see your gifts on there one day.
Ready to show your new talent to the world? Download the Younique app today and bring a world of opportunity to your pocket.