[EN] A full set of QBD Mini Books.
This month has been hard for my wallet because I'm doing 3 collections at once. I have only completed 1 collection and still need many more for Woolworths Lion King and Coles Little Shop 2.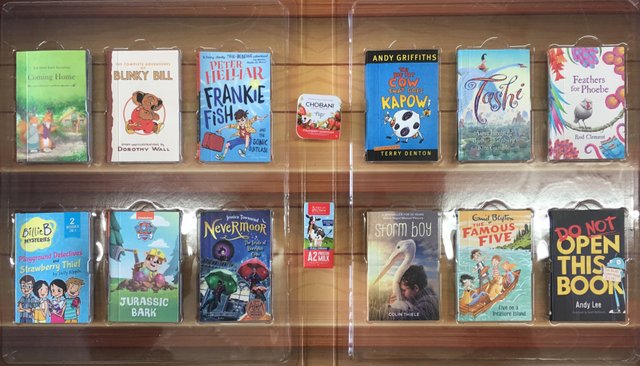 Woolworths Lion King 17/07/2019 - 13/08/2019
Coles Little Shop 2, 17/07/2019 - 10/09/2019
QBD Mini Book 01/07/2019 - 01/10/2019
There are 3 ways for you to collect QBD Mini Book:
Buy a Collector's Book Shelf for $5AUD and receive 1 random mini book in a sealed blind bag.
Spend $25AUD and receive 1 random mini book in a sealed blind bag.
Buy a life size copy of a featured book and receive a mini version of it (according to another customer but unconfirmed by the staff)
2.3 Collectables are provided to customers entirely at random and cannot be exchanged by QBD Books staff members for another Collectable once opened by the customer, except on the Swap site or at a Swap Day as detailed in clause 2.10.
2.10 A Swap Day may be scheduled at QBD Books' discretion in the future. A swap day is a forum for customers to trade their Collectables, in order to help customers collect all 12 unique Collectables. Attendees and participants in a Swap Day shall be solely responsible for their actions in relation to the Swap Day.