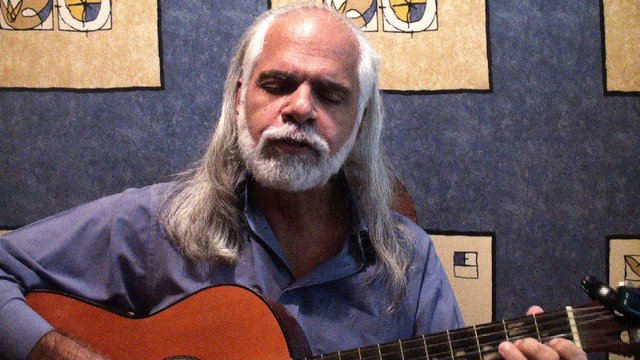 The quintessential romantic musical genre for the Latino is the bolero. For me it has always been one of my favorites and in my young years I played many serenades through every corner of the city.
Today I want to share a very special one and that was always one of my favorites. It belongs to the Dominican composer Armando Cabrera. The first cover that I remember is the one recorded by José Feliciano, but it has been recorded countless times.
I hope they like it as much as I do!
🎵 🎵 🎵 🎵 🎵 🎵 🎵 🎵 🎵 🎵 🎵 🎵 🎵 🎵 🎵 🎵 🎵 🎵 🎵 🎵 🎵 🎵 🎵 🎵
El género musical romántico por excelencia para el latino, es el bolero. Para mí ha sido siempre uno de mis favoritos y en mis años mozos llevé muchas serenatas por todos los rincones de la ciudad.
Hoy quiero compartir uno muy especial y que siempre fue uno de mis favoritos. Pertenece al compositor dominicano Armando Cabrera. La primera versión que yo recuerdo es la que grabó José Feliciano, pero ha sido grabada innumerables veces.
¡Espero que les guste tanto como a mí!
🎵 🎵 🎵 🎵 🎵 🎵 🎵 🎵 🎵 🎵 🎵 🎵 🎵 🎵 🎵 🎵 🎵 🎵 🎵 🎵 🎵 🎵 🎵 🎵
Die Quintessenz des romantischen Musikgenres für den Latino ist der Bolero. Für mich war es immer einer meiner Favoriten und in meinen jungen Jahren habe ich in jeder Ecke der Stadt viele Serenaden gespielt.
Heute möchte ich ein ganz besonderes mit euch teilen und das war immer einer meiner Favoriten. Es gehört dem dominikanischen Komponisten Armando Cabrera. Die erste Version, an die ich mich erinnere, wurde von José Feliciano aufgenommen, aber sie wurde unzählige Male mehr aufgenommen.
Ich hoffe es gefällt euch genauso gut wie mir!
🎵 🎵 🎵 🎵 🎵 🎵 🎵 🎵 🎵 🎵 🎵 🎵 🎵 🎵 🎵 🎵 🎵 🎵 🎵 🎵 🎵 🎵 🎵 🎵