Rome continues showing us its eternal beauty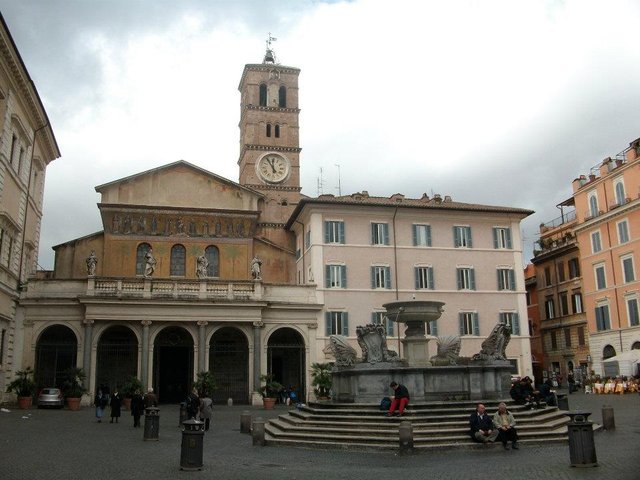 Day 6: Friday, February 26th
It was a wonderful day. We got up with the firm mission of finding the tomb of Saint Jerome in order to photograph it. It was a task commissioned by a devotee from Venezuela. It was not going to be easy at first, we had some clues, but it was only after a priest in the Basilica of Saint Mary Major guided us to his possible location that we started the search.

Then, it turned out that the tomb location was in the church of Saint Mary in Trastevere, a place that we had to visit that day according to the itinerary; it was a pleasant coincidence. We were already in Trastevere, a popular area of Rome. We finally arrived at the church with the help of some passersby. Saint Jerome tomb was there indeed, mission accomplished, pictures taken, I must say that my friend was a little happier to fulfill that mission than I was, since it was an assignment of hers, but I felt very satisfied anyway.
After that, we returned to the city center for lunch, we had a typical lasagna. But it was time to visit what I considered one of the most beautiful churches in Rome, the Arch Basilica of Saint John Lateran, another of the four major basilicas, located on the outskirts of the city.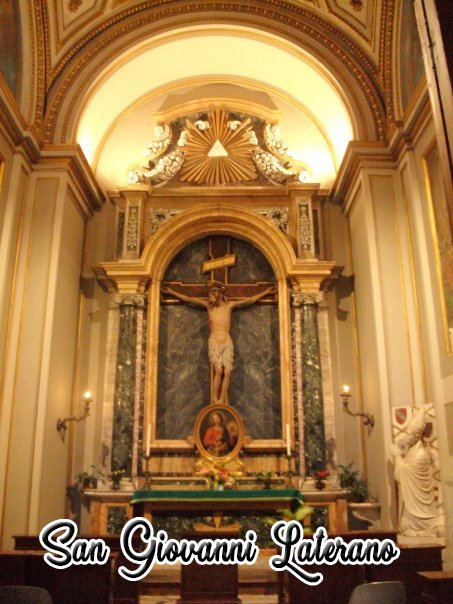 At the end of this pleasant visit, we headed to the Appia Antica road with the purpose of visiting one of the ancient roman catacombs. Once on the renowned road, we realized that it was getting dark and the complex was probably about to close; In addition, we were pretty far from the city center, so we decided to return and visit another particularly interesting site that we had pending.

Back downtown, we went to the famous Greco Café. Even though it was closed for refurbish, we had the chance to take some photos in front of its facade.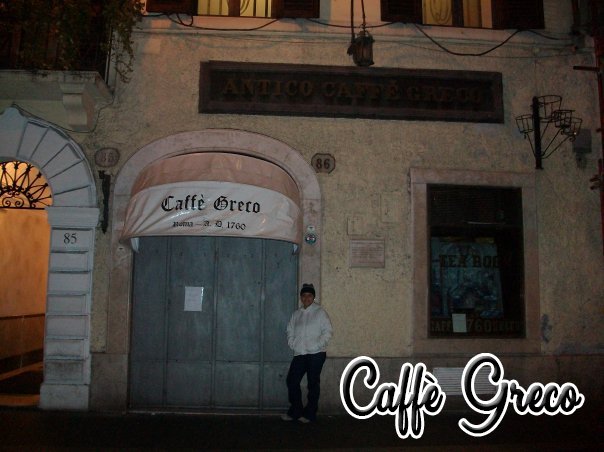 We had had enough of that day, but to be honest, you never really have enough of Rome, and you always want to return to its places. The truth is that by that time, we had almost completely fulfilled our travel itinerary and we would still have a day off to revisit our favorite places or simply to continue traveling those beautiful and particular roman streets and breathe the air of those roads full of history, beauty and many amazing things; and thus continue living the adventure that I always dreamed of as a child, when I imagined myself walking through another latitudes, beyond those mountains of my hometown, the same ones that saw me day dreaming all the time and separated me from the endless sea.

To be continued…
The adventure will continue in the next post. Don't miss it!