Hola a Todos
Este diseño es el N° 2 que realizo, sigo en el aprendizaje y en descubrir cómo mezclar los colores, así que todas sus recomendaciones serán bien recibidas además de valoradas. Mi inspiración para este diseño viene de dar a conocer algunos de los nombres típicos venezolanos que tienen los juguetes de niños, en este caso el papagayo, en ciertas partes de Venezuela también se le llama volador, y se construye formando una estructura en forma de rombo con varas de madera que se cubre con papel de seda; aunque cuando era pequeña usaba bolsas grandes de plástico y luego las amarraba con pabilo. Es muy divertido salir a volarlos y hacer competencias entre amigos; llegando a ser una actividad que pueden hacerla tanto los pequeños de la casa como los adultos, y pasar un rato agradable por igual.
---
Traslation
This design is the No. 2 I do, I continue learning and discovering how to mix the colors, so all your recommendations will be well received as well as valued. My inspiration for this design comes from making known some of the typical Venezuelan names that children's toys have, in this case the Papagayo, in certain parts of Venezuela it is also called volador, and consists of a rhombus-shaped structure that it is covered with tissue paper; although when I was little I used large plastic bags and then tied them with thread. It is very fun to fly them and make competitions among friends; becoming an activity that can be done by both the children of the house and adults, and have a pleasant time equally.
---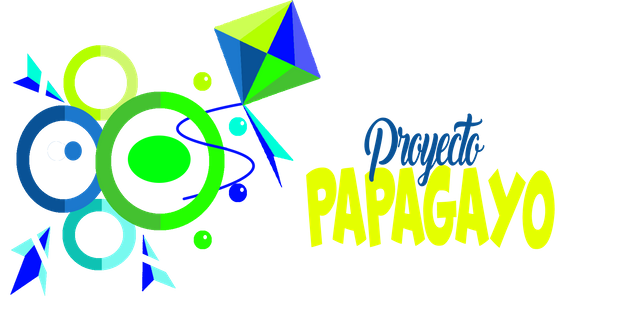 Pimer paso:
Primero creé un círculos con la herramienta seleccionar y lo rellene con el bote de pintura de el color verde.
---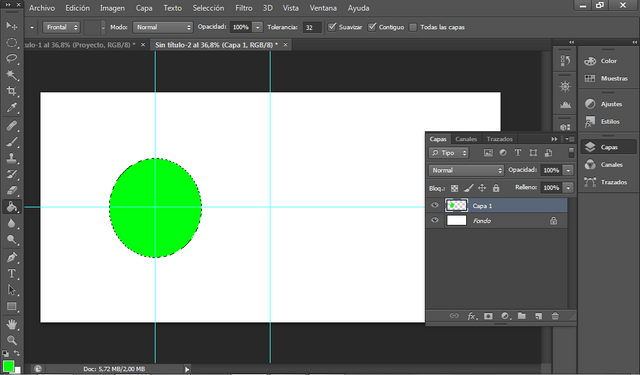 Segundo paso:
Luego creé un círculo más pequeño adentro de el más grande y presioné suprimir, he hice una figura ovalada adentro de ese espacio. Después duplique la capa y borre uno de los lados del circulo justo por la mitad (recomiendo usar la guías para esto) para posteriormente colocar un color más claro en el lado no que fue borrado. Para no tener muchas capas que después pudiesen confundir, combine ambas capas y les di nombre. A continuación realicé este mismo procedimiento 3 veces más, con distintos tamaños y distintos colores.
---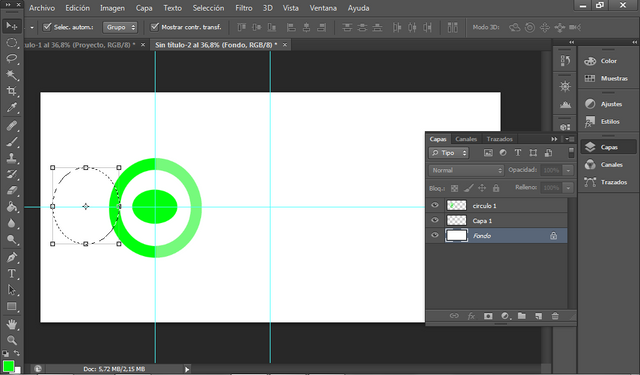 Tercer paso:
Comencé a dibujar círculos pequeños que me recordaban las pelotas de los niños, y le di luz al borrar un círculo más pequeño dentro de el mismo.
---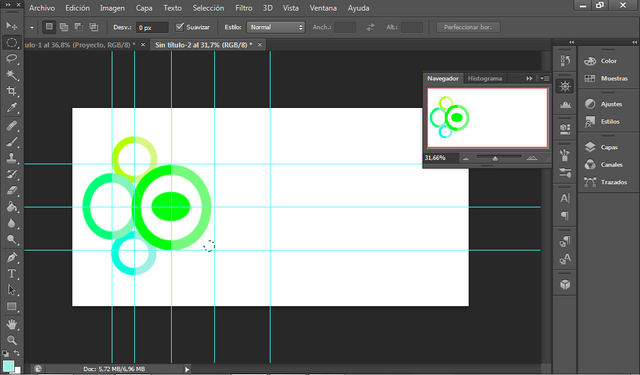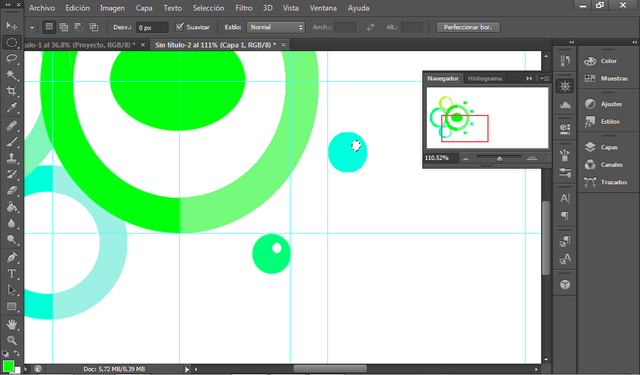 Cuarto paso:
Inicié el dibujo del papagayo al utilizar la herramienta cuadrado y rotando hasta que se pareciera un rombo, luego le di color con el bote de pintura.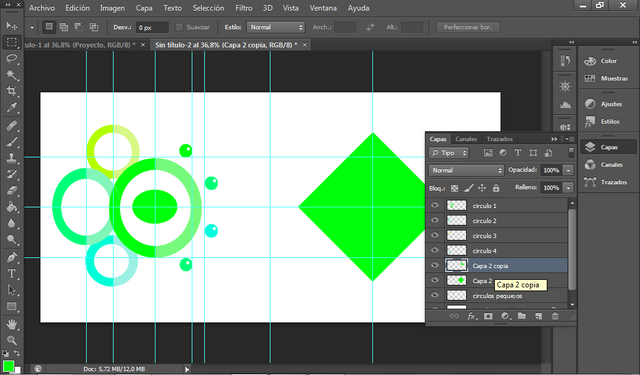 Quinto paso:
Duplique la capa y con la pluma corte uno de los triángulos. Fui duplicando y rotando hasta que quedaran en su lugar los 4 triángulos, así fui dándole a cada capa de triángulo diferentes colores.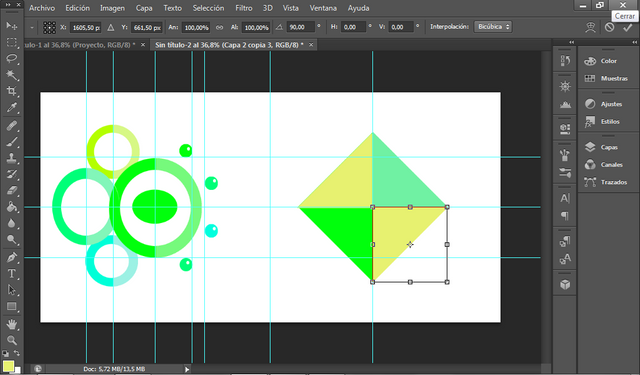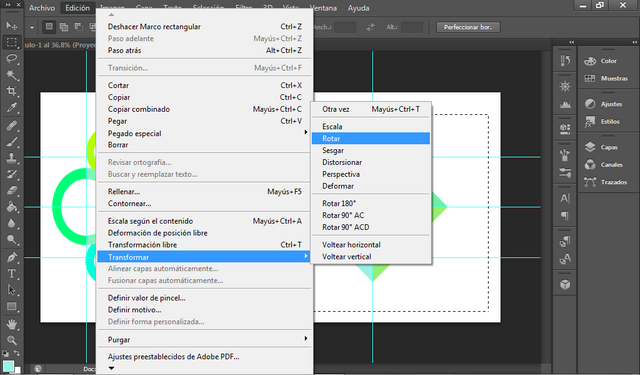 Sexto paso:
Luego le di luces al papagayo con la pluma en las esquinas paralelas, y cambie los colores porque note que no era muy llamativo. Sucesivamente, hice la cola del papagayo utilizando la pluma y con dos tonalidades de azul.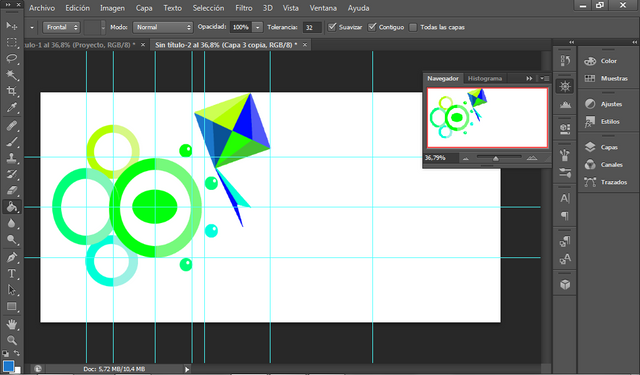 Séptimo paso:
Para el hilo con que se vuela el papagayo use la pluma y la fui moviendo hasta que diera la impresión de estar enrollada en uno de los círculos, luego presionando el clic derecho seleccione contornear trazado. Para que completar el efecto, con la pluma hice una linea en la parte visible del circulo y nuevamente seleccione contornear trazado. Además también cambie el color de los círculos para combinar con el papagayo.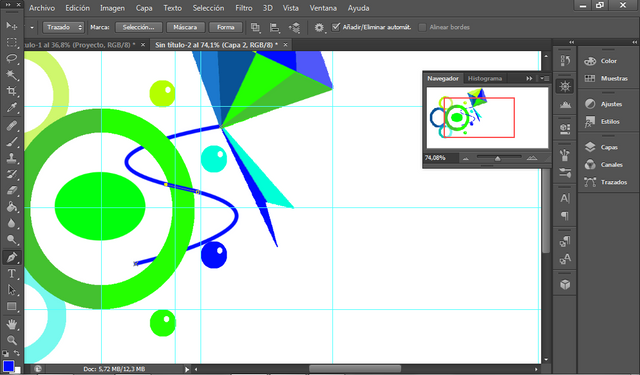 Octavo paso:
Con la pluma dibujé figuras que asemejan a los aviones de papel en dos tonalidades de azul.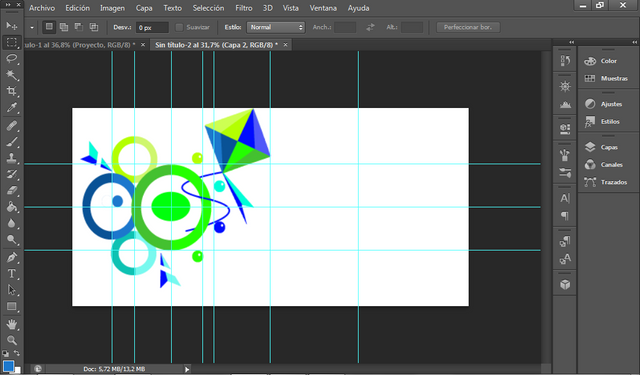 Noveno paso:
Coloque las letras usando las fuentes Splatch y Back to Black.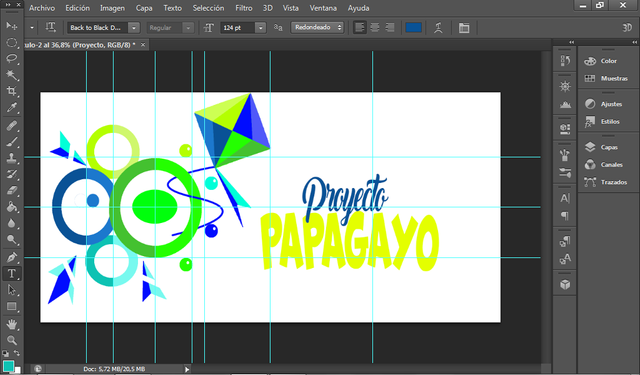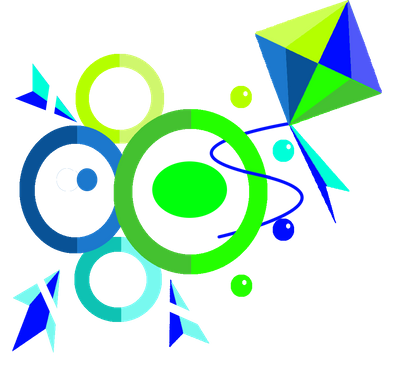 Programa: Adobe Photoshop Cs6
Fuente: Splatch y Back to Black, los pueden conseguir Aquí
Tamaño: 2000x1000
Colores: Verdes en distintas tonalidades, Azúles y mostaza
---