Hola! Esta entrada la haré con un tema para piano de mi autoría que se intitula "Amor", con el que deseo expresar el más elevado de los sentimientos humanos, ese que es capaz de transformarlo todo para bien, dándole sentido pleno a la existencia. Amar nos es sólo un verbo, una idea o un sentimiento, es sobre todo una acción, un hecho que conmueve, sensibiliza, convierte, construye y restituye todo a su paso, con amor somos capaces de trascender nuestros propios sufrimientos y miserias, abriendo las puertas de la felicidad y la esperanza.
---
Hello! This entry will be made with a piano theme of my authorship entitled "Love", with which I want to express the highest of human feelings, that which is capable of transforming everything for good, giving full meaning to existence. Loving us is only a verb, an idea or a feeling, it is above all an action, a fact that moves, sensitizes, converts, builds and restores everything in its path, with love we are able to transcend our own sufferings and miseries, opening the doors of happiness and hope.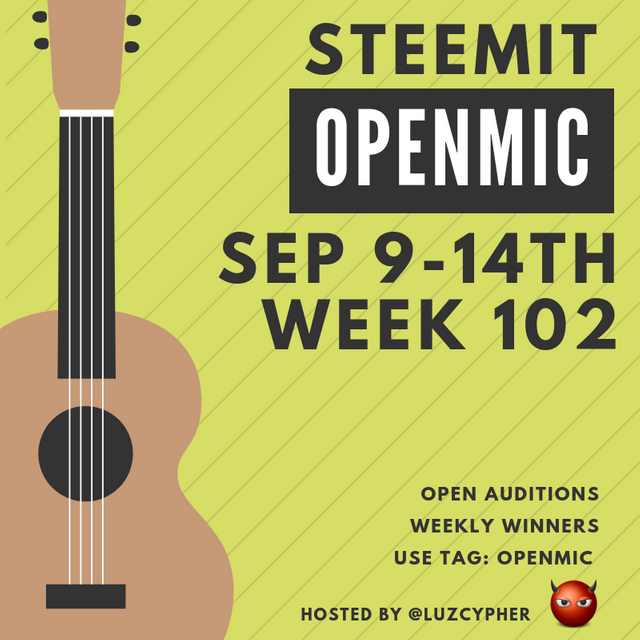 Gracias @luzcypher y a los patrocinantes que hacen posible el OpenMic; @curie, @pfunk, @ausbitbank, @aggroed, @isaria
¡Espero te Haya Gustado!