Encuadradas en el espacio sin tiempo
Squaring in space without time
---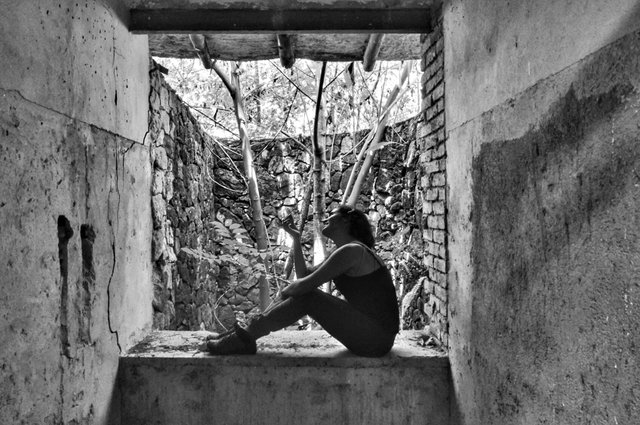 ---
ES: No hay tiempo ni espacio determinado para tomar una foto, no siempre se tiene que preparar un estudio con luces, backings y modelos, en muchas ocasiones la escencia misma de la fotografía está frente a ti aunque no la veas.
EN: There is no time or space to take a picture, you do not always have to prepare a studio with lights, backings and models, in many cases the very essence of photography is in front of you even if you do not see it.
---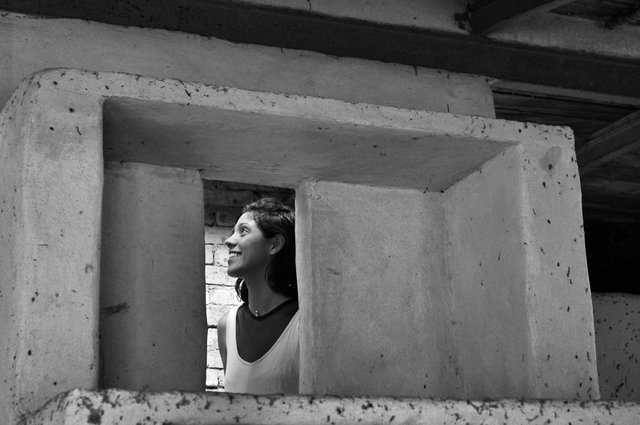 ---
ES: Miles de momentos pasan ante tus ojos, pero solo uno captará la suficiente antelación como para ser considerada fotografía.
Quince días han pasado desde que tome estás fotos, dentro de una casa abandonada internada en una de las montañas de Mérida.
EN: Thousands of moments pass before your eyes, but only one will capture enough anticipation to be considered a photograph.
Fifteen days have passed since I took these photos, inside an abandoned house in one of the mountains of Merida.
---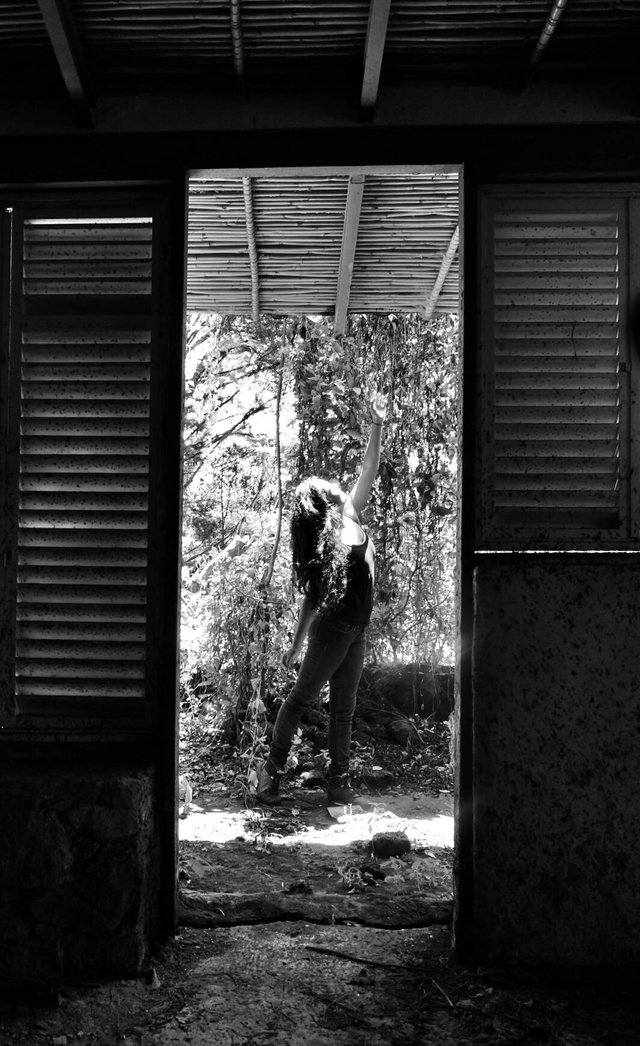 ---
ES: Se trataba de una casa que iba a ser hermosa, pero por alguna razón desconocida para mí esa idea nunca se llegó a concretar, por el contrario se convirtio en una casa salvaje, llena de escombros, murciélagos y plantas trepadoras. La luz del sol bañaba la estancia en lo que habría sido una plácida sala de estar, ahora por el contrario su belleza radica en sus ruinas, su salvaje y descuidado interior fue lo que hizo que lograra interesarme por el momento.
EN: It was a house that was going to be beautiful, but for some reason unknown to me that idea never materialized, on the contrary it became a wild house, full of debris, bats and climbing plants. The sunlight was bathing the room in what would have been a placid living room, now on the contrary its beauty lies in its ruins, its wild and careless interior was what made me interested for the moment.
---
---
ES: Un espacio para ser abarcado por la imaginación, su virgen estado fue alterado por la presencia humana que camino sus pasillos, bailo en sus umbrales y grito por sus ventanas... Fue entonces cuando caí en cuenta de que por un breve momento no fue un espacio abandonado, sino uno habitado.
EN: A space to be embraced by the imagination, its virgin state was altered by the human presence that walked its corridors, danced on its thresholds and shouted through its windows... It was then that I realized that for a brief moment it was not an abandoned space, but an inhabited one.
---
Fotos de mi autoría @lphnfotografia
Cámara: Sony Alpha 37
Lente 25/55
Mérida
Venezuela
Posted using Partiko Android