Sin duda una de las celebraciones que mas me gusta de mi país es el Día de Muertos. Y la verdad me da mucha alegría que se este difundiendo y popularizando en el mundo en parte por el cine, quizás por la buena oportunidad de marketing que tiene o simplemente por que en realidad es una celebración muy chingona (o cool para los que no son mexicanos).
Maybe "El Día deMuertos" is the celebration that I like the most in my country. And I'm very glad to see it spreading into the world, mostly becuase the movies, the perfect marketing opportunity or just because is really cool.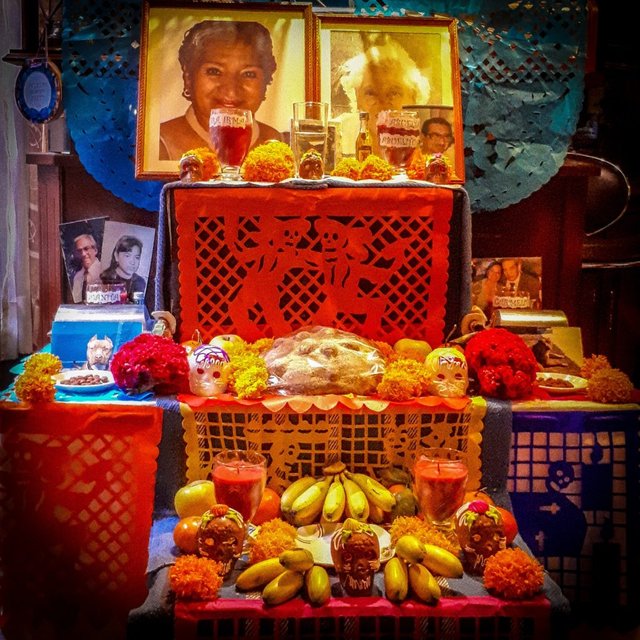 Y parte de la celebración es poner en su casa una ofrenda para los muertos que quieres recordar. Y si es exactamente igual que en la película de Coco. Pero bueno aquí les muestro el de mi casa donde pueden observar algunas fotos de mis familiares que ya no están, fruta, pan, flores, calaveritas, agua, sal y algunas bebidas alcohólicas, que pos supuesto les guastaban a mis parientes.
Part of the celebration is to put an altar with your relatives who have left, flowers, wáter, salt, candy skulls, traditional bread, fruits and some alcoholic beverages just like in "Coco" the movie. Here's the altar from my home.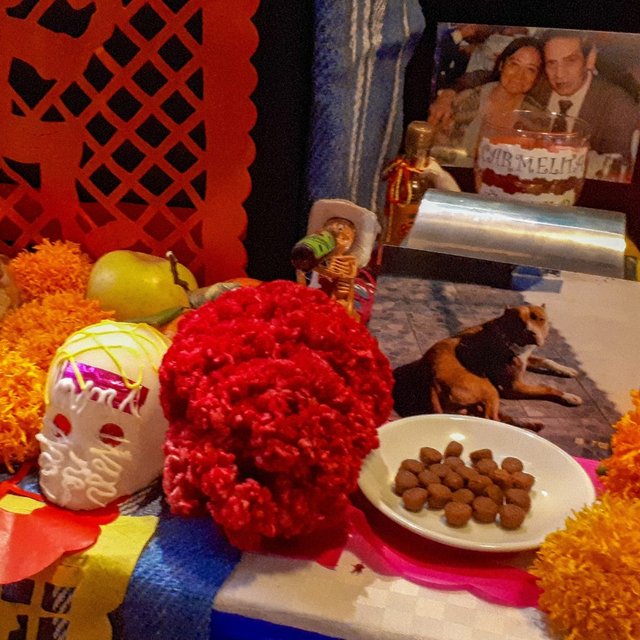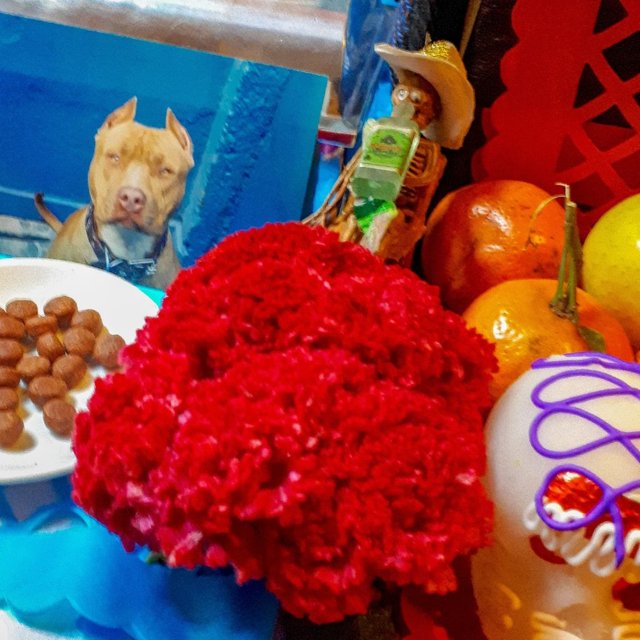 Si son observadores habrán notado que hay un par de fotos de perros en la ofrenda y pues al menos yo si acostumbro incluirlos en esta tradición. Algunos se ofenderán pero pues para mi son familia.
If you look closely to the picure, you can see two pictures from dogs in the altar. That's becuse they were family to me and I like to remeber them as well. Some will be offended but for me they are family.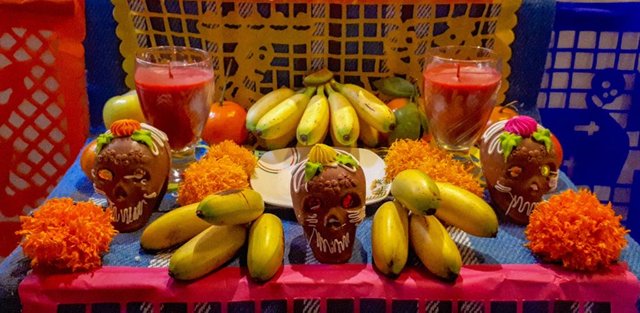 Los dejo con algunas fotos mas cercanas de la ofrenda. La mayoría son calaveras de chocolate o azúcar.espero les gusten.
Here're some more picures a Little bit closer from the altar. Most of them are Chocolate and Sugar tradition Skull candy. I hope you like it.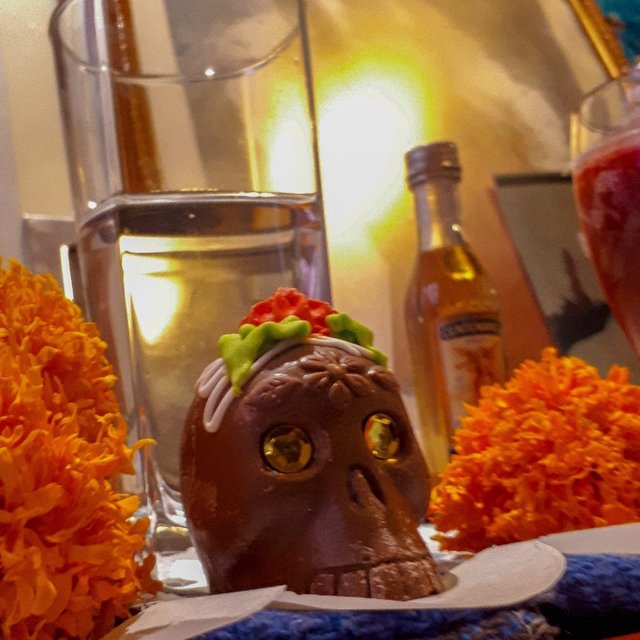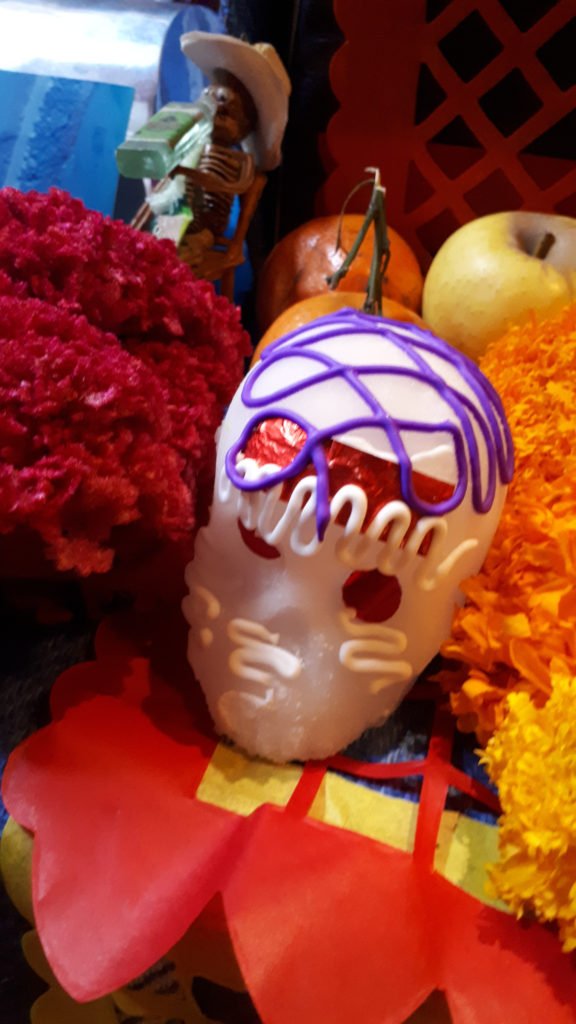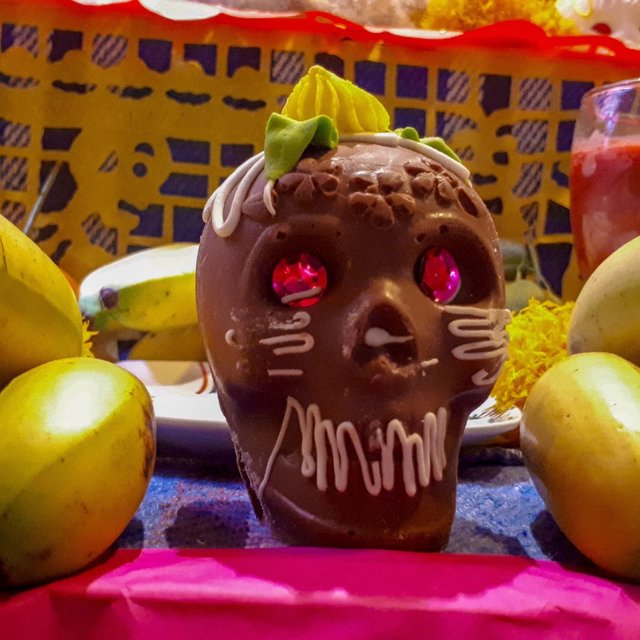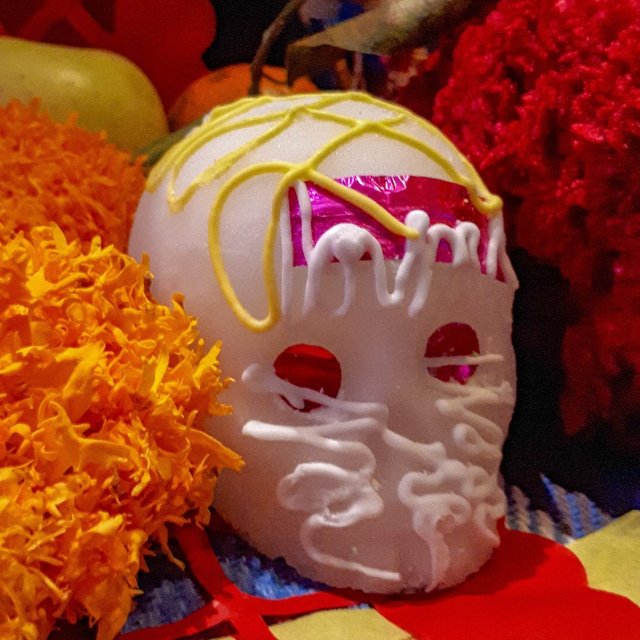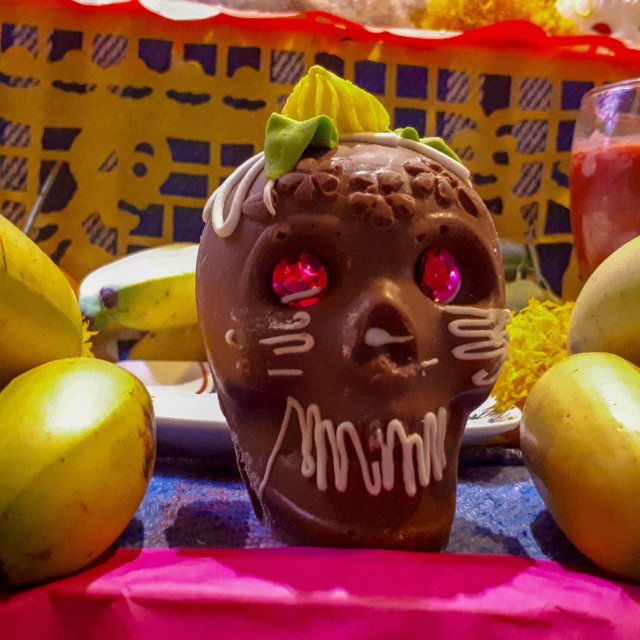 Eso es todo por hoy, espero el post sea de su agrado / That's it for today, hope you like it.
_______________________________
Recuerden seguirnos en: / Remember to follow us in:
Instagram & Facebook
Saludos!!

---
Posted from my blog with SteemPress : http://elteamgordo.com/2018/11/01/nuestra-ofrenda-de-dia-de-muertos-traditional-altar-ofdia-de-muertos-esp-eng/
---