Summary
REITs as a category should fit into just about every conceivable portfolio out there.
"REITs are an important part of retirement portfolios because they provide income, capital appreciation, diversification, and inflation protection." Nareit.
As such, I'm more than happy to offer this basket of goodies, my four favorite REITs.
Looking for a portfolio of ideas like this one? Members of iREIT on Alpha get exclusive access to our model portfolio. Get started today »
Happy Halloween week!
'Tis officially the season to dole out candy while eating half the stash yourself. It's also the season to watch scary movies for those who like that kind of thing.
Whether you're an absolute expert in the horror genre or a newbie looking to dip your toes in - I'm not going to give any advice on what you should or shouldn't watch. That topic is far too subjective with too many factors to consider.
For instance, what level of scared are you searching for? Do you want to be only slightly creeped out, where you're still easily scarfing down your popcorn and Reese's Pieces?
Do you want to be on the edge of your psychological seat?
Or are you hard core, with every expectation – and hope – of cowering under that seat before the film is over?
Then again, there's also the possibility you're into campier options, films that are too "old school" in their presentational abilities to actually be scary anymore. And there's a strong collection of horror comedies out there as well.
In short, the range is expansive, as any scary movie aficionado can tell you. Apparently, enough people like to have their hearts in their throats to make a lot of them.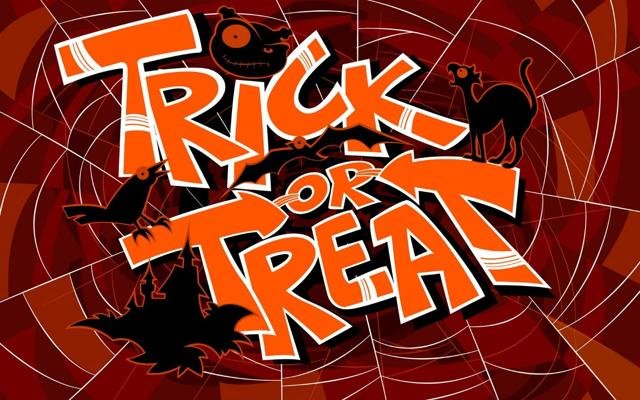 Oh, the Horror!
A quick search for "types of horror movies" could further focus your search by category. For instance: Supernatural, scientific, or naturalistic. Those are the three possibilities listed on "MegaEssays.com" – which may or may not be one of those pay-for-papers websites: The bane of every teacher's existence.
(At least one of them. I imagine they have more than a few. Kids coming back to school the day after Halloween all hyped up on sugar is probably on the list too.)
Regardless of the ethical legitimacy of the site, this particular writeup does make a compelling case for those three categories. Here's the breakdown:
Supernatural – A story involving mythological monsters such as werewolves, demons, ghosts, and zombies. Essentially, anything that goes bump in the night, including Dracula or Nightmare on Elm Street. Definitely the kind of stuff you don't want to be showing small children unless you want them crawling into your bed every night for the next year.
Scientific – The kind of tale "where we find the mad scientist(s) creating (or discovering) something outside of nature, something that will be lost from human control and run amok before being overpowered (usually) by the military, and the world is restored to peace and harmony." I would imagine Frankenstein falls into this category – no matter whether we're talking about the original classic by Mary Wollstonecraft Shelley or a more modern interpretation.
Naturalistic – We could easily substitute "naturalistic" for "realistic" here since it involves things that could happen in real life, though often overdramatized to the point of ridiculousness or intense predictability. (Think of any teenage "slasher" ever made.)
Not knowing which one of those you prefer – if any do at all – I just can't recommend any good horror films for this Thursday.
You'll have to find your tricks somewhere else.
Nothing to Fear
When it comes to treats, however, you're in much more luck.
It's true that I still don't know your exact situation. So please don't take the following REITs as recommendations made special for you.
You'll still need to assess your personal situation – and the companies themselves – to see if they fit with your ideal portfolio.
With that said, REITs as a category should fit into just about every conceivable portfolio out there. They're the kind of goodie that's perfect to pass around.
Almost nobody's allergic to them, and they'll send next to nobody into a sugary tailspin.
Now, of course, some of them are past their expirations. So we'll want to avoid those ones altogether. But that still leaves plenty to stock up on if you'll pardon the pun.
In case you haven't read my past articles, here's a quick rundown of what we're talking about. I've cited Nareit's research on the subject before, but now's as a good a time for a reminder as any:
"REITs are an important part of retirement portfolios because they provide income, capital appreciation, diversification, and inflation protection.

Portfolio volatility can be reduced by adding assets that have low correlations with the assets currently in the portfolio. The long-term correlations of equity REITs with other major asset classes included in the study range from 0.19 to 0.65, signifying potential diversification benefits from adding REITs to an investment portfolio."
As such, I'm more than happy to offer this basket of goodies. Go ahead and take one or more according to your personal portfolio taste.
My Favorite REITs
As you may know, I have been contributing on Seeking Alpha for almost 10 years, I guess that makes me a legacy contributor. I now have 2,267 articles to my credit and almost 75,000 followers.
Around six years ago (August 2013) I commenced a portfolio called the Durable Income Portfolio that serves as my core REIT portfolio. Over these years, the portfolio has generated some impressive results, averaging returns of ~22% per year.
I can assure you my portfolio does not include all winners. I have had my fair share of losers (or shall we say "works in progress"), but as the title to this article suggests, it's now time to recap my favorite REITs.
Hannon Armstrong (HASI), aka the "clean energy REIT" that's unique because the company has no direct peers. I consider the outlier more of a commercial mortgage REIT because of its specialty finance platform and the fact that the company reports core earnings (instead of FFO). At the core, HASI originates assets in multiple categories, each pertaining to clean energy real estate projects, that includes (1) behind the meter contracts, (2) grid connected, and (3) sustainable infrastructure (solar).
Since the IPO (in 2013), HASI has grown its investment base to more than 190 projects, each worth an average $10 million (not including the 90,000 individual residential solar customers). The company maintains balanced diversification by maintaining relationships with a variety of companies. HASI has grown its equity base (since the IPO) from $167 million to more than $885 million.
HASI has been smoking hot this year, returning over 58%. Shares have become costly to acquire, although we still hold a healthy chick of stock in the Durable Income Portfolio.
---
Author Bio:

Steem Account: @bradthomas
Twitter Account: rbradthomas
Steem Account Status: Unclaimed
Are you Brad Thomas? If so, you have a Steem account that is unclaimed with pending cryptocurrency rewards sitting in it from your content. Your account was reserved by the Steemleo team and is receiving the rewards of all posts syndicated from your content on other sites.
If you want to claim this account and the rewards that it has been collecting, please contact the Steemleo team via twitter or discord to claim the account. You can also view the rewards currently sitting in the account by visiting the wallet page for this account.
What is Steemleo Content Syndication?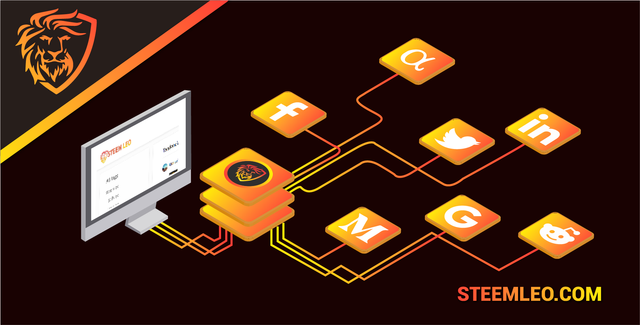 The Steemleo community is syndicating high-quality financial content from across the internet. We're also creating free Steem accounts for the authors of that content who have not yet discovered the Steem blockchain as a means to monetizing their content and we're listing those accounts as the 100% beneficiaries to all the rewards. If you want to learn more about Steemleo's content syndication strategy, click here.