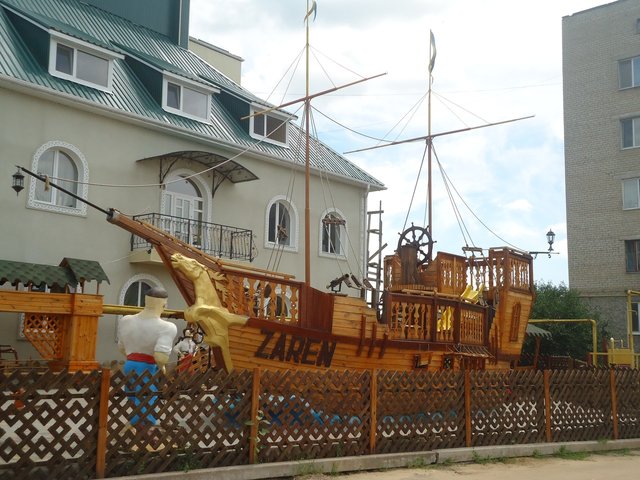 In Balta, as well as in the rest of the region, they are concerned about the development of the younger generation. For kids, there is plenty of fun. Even in ordinary cafes and restaurants, they try to please not only parents (adults), but also their children. Today we will tell about one small institution ZAREN. We will not stop at the institution. We are interested in a playground.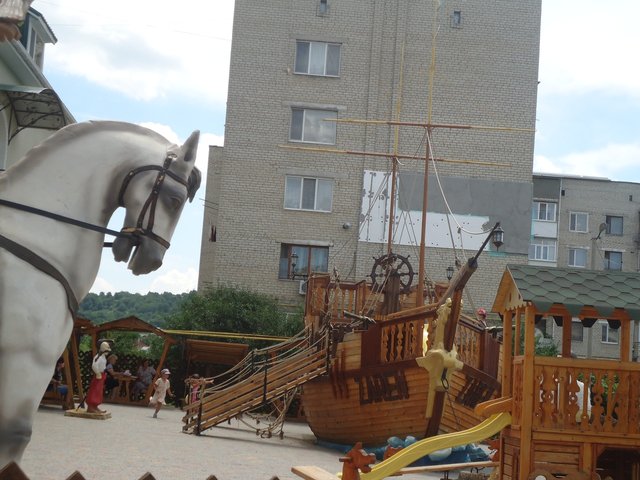 As you can see in the photo, it is made in nautical style. To be precise, in pirate. Pay attention to the ship immediately. If you look closely, you can immediately see that this is a certain kind of copy of the present. In one of the photos we see how the kid cheerfully climbs the ladder. They are preparing to sail.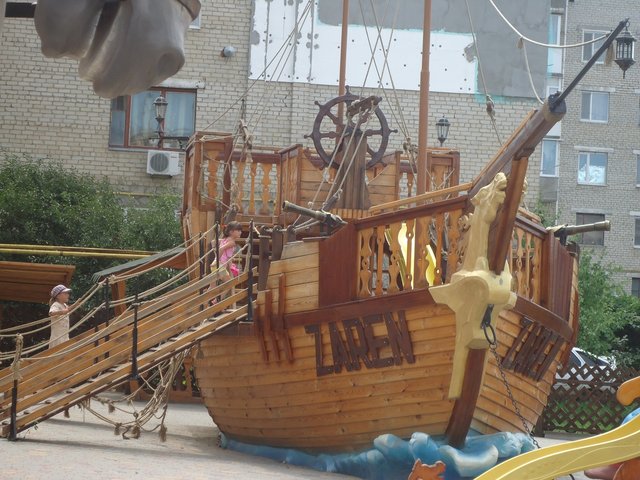 But we are not only interested in the ship. The background is quite original. Seeing the Cossacks, you can remember the famous cartoon of the three Cossacks, who could, it seems, everything. They not only freed our beautiful girls, but also regularly played football. They defeated the British and other Western rivals. It is a pity that only in the cartoon. But let's not talk about sad things.
The guy on the horse, with a falcon on his hand. What is it? Most likely someone was going to hunt. Or maybe it's a Cossack who boldly goes into reconnaissance?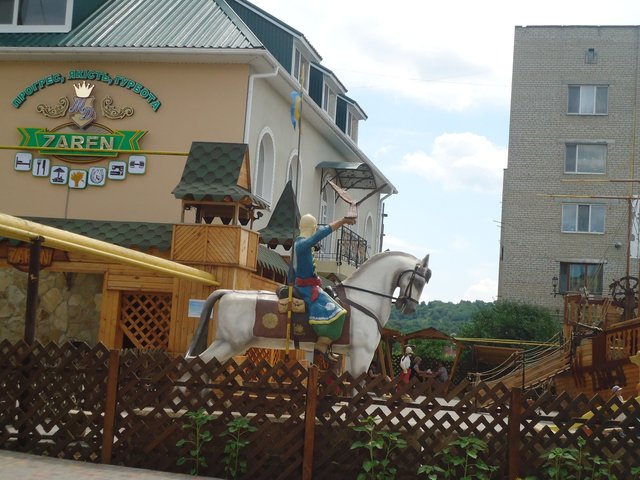 Reverse view
Yes, on the one hand it seems that the ship is pirated. After all, kids love corsairs so much. As a child, we read a lot of books about these people. Now, though, let's put all the facts and the impression together.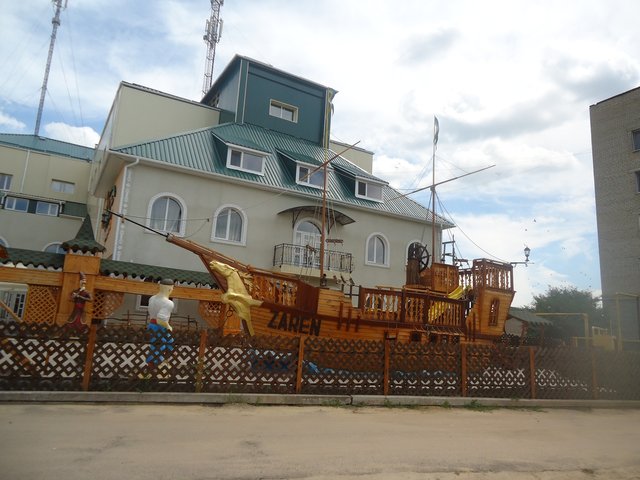 Cossacks, ship, horses. It turns out that the Cossacks are preparing to march on enemies. True, maybe to the rescue of his brothers and sisters. Well, where can we see the real sea? Correctly! In Odessa. Most likely, the Cossacks set sail from the port of Odessa. After all, we are in the Odessa region!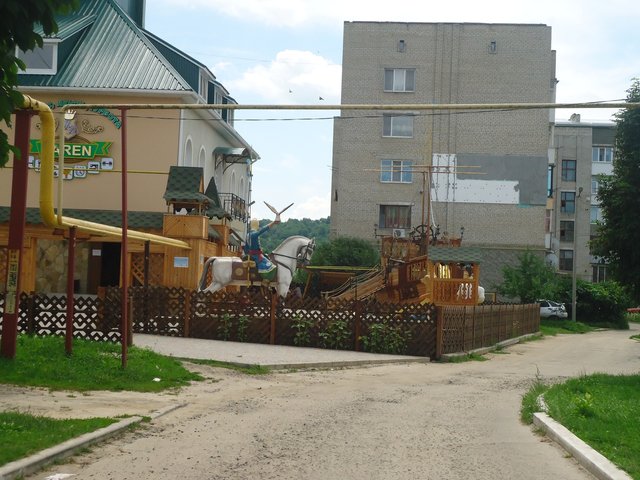 Yes, Balta, like other localities in our region, honors the primordial Ukrainian traditions. Do not forget about our history. Moreover, in the northern part of the Odessa region there are several localities that are considered Cossack. Yes, they were founded by free people. Recall that the Balta neighbor is the Cossack Ananyev.
In the near future, we will remember all the populated areas of our Motherland - Odessa region. We will try to tell you not only the history of our native land, but also try to reveal our culture from an unknown side. Subscribe to our blog and stay tuned.
Authors: @jurgan and @altenor
Editor chief: @jurgan
---
!steemitworldmap 47.937213 lat 29.620548 long d3scr
---
---
Subscribe to my YouTube channel
---
Exchange of Crypto-currency for Dollar and Euro
---