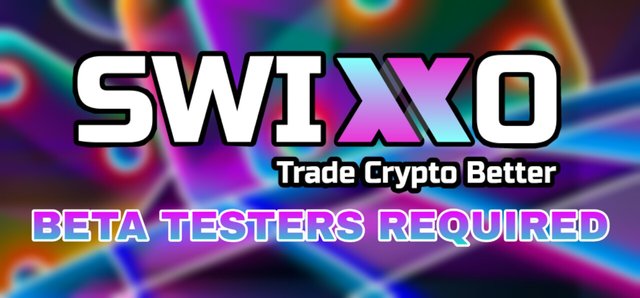 ---
---
SWIXXO Exchange Platform
SWIXXO is a crypto exchange platform that is reliable and safe. This application is designed in a form that can please beginner traders. Some features available on the platform can be easily understood by anyone even if you are a beginner trader on the market. The development team of this platform believes that blockchain technology and cryptomarket have changed the world of money and the financial system. For that they have adopted it on a platform that continues to be developed. Some large investors will be brought into this adoption phase soon.
The simplicity of the platform provides a service that is quite attractive for beginners and crypto traders. This platform was created in such a way that allows us to access various cryptocurrencies. Services will continue to be improved to give an impression of market trading that is easier, more interesting and fun. Can this application be trusted and safe? This application was created by experienced people consisting of a team of reliable and professional developers. Guaranteed platform security above the Secure Socket Layer (SSL) Standard. As far as I know, it is a standard that has also been implemented in several other crypto exchange platforms.
"We are a team of experts and enthusiasts of crypto trading that provide easy access to cryptocurrency at the global level. We believe that blockchain and cryptomarkets exist to facilitate a more efficient life. We create crypto exchange services that will" thrill your mind."
Their company is located in the New Horizon Building, Ground Floor, 3 1/2 Miles Philip S.W. Goldson Higway, Belize City, Belize, Central America.
---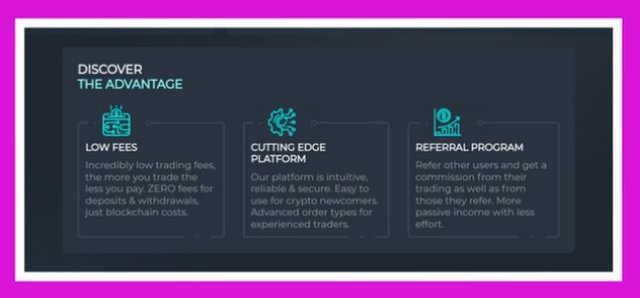 Concept of a fairly interesting trade offer
1. The cost of accessing trade is quite low, the concept is only in the amount of value you trade. The higher the value traded, the cheaper the transaction costs. Only zero fees for deposits and withdrawals. Some fees may be charged for blockchain empowerment fees. That hasn't been explained in more detail by the team. Maybe you will feel it after transacting there.
2. Platform is guaranteed to be used by all traders in the crypto market. This is a very reliable and safe platform. The design is very easy to use for beginner traders and experienced traders in the crypto market.
3. The platform also offers referral concepts that allow you to receive commissions from transactions made by refered friends. However, the team has not explained yet the percentage you will get from this referral program. Even so it doesn't hurt to try to get a commission passively with a little work.
---
Attractive Offers in the Trial Phase Beta Version
In testing the current beta, there are a number of attractive offers for contributors. That will encourage some possibilities for us to get value. This is something awaited by crypto market players to get it. If you immediately register on the platform in this beta phase, you will get several benefits.
You can trade freely during this beta phase.

Then after this phase is complete, you can still trade freely for the next 1 month.

Get a 15% discount for your lifetime for transaction fees on the platform.

You can trade STEEM and crypto like BTC, LTC, DASH and others.
Are you interested in getting it all? Please note that this promo is only valid until April 23, 2019.

I believe that you are waiting for this part. How do I register? Registration is fairly easy and uncomplicated. You only need to fill in some data that will bring you adventure freely on the market.
If you want to register, you have to go through the following steps.
---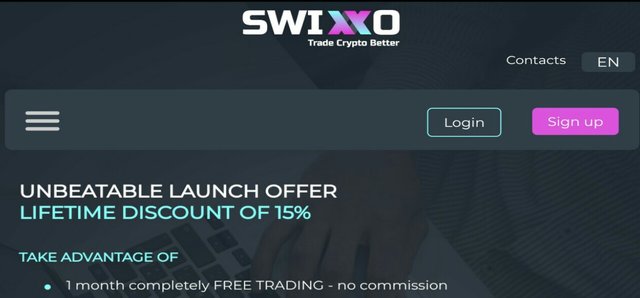 ---
After being directed to the platform, you just need to fill in the email section with the name of your email. Then enter a secure password. Try to have a password that consists of several characters that are safe, but easy to fill in again. Re-enter the password in the next confirmation section. Save the password on your secure data base. Check the "I'm not a robot" section. Then press "create account".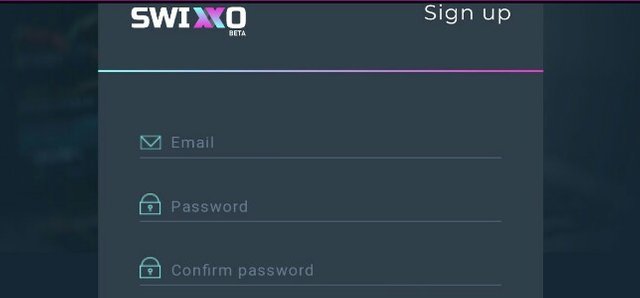 ---
If you have passed the above stage, you will receive a message in your inbox. The email contains a message to confirm the account. Press on the arrow as shown in the picture to confirm your email. When completed, you will be directed back to the SWIXXO page. Your account is ready.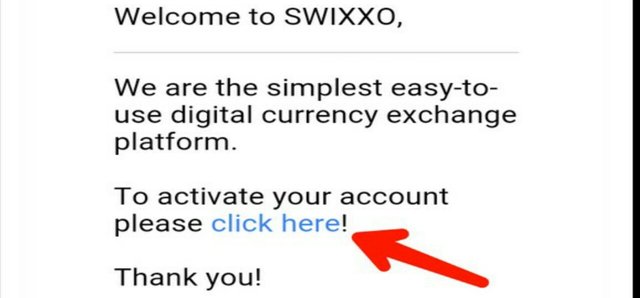 ---
Next you need to fill in some important lists to improve access that is safer and more secure. You will be asked to fill in your contact number, address, account card, and others. Just fill in according to the data that you have, it is to facilitate confirmation at the time of the transaction.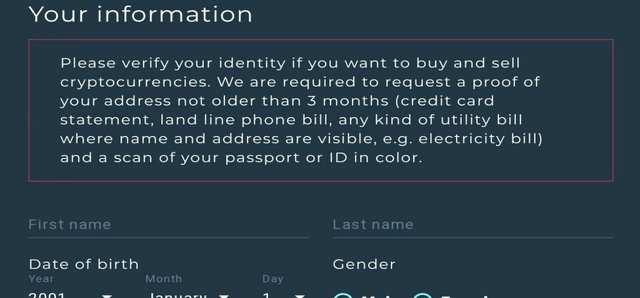 ---
After that you will be able to surf on the platform and enjoy some quite interesting features.
---
I will show the following in pictures taken through the screenshot.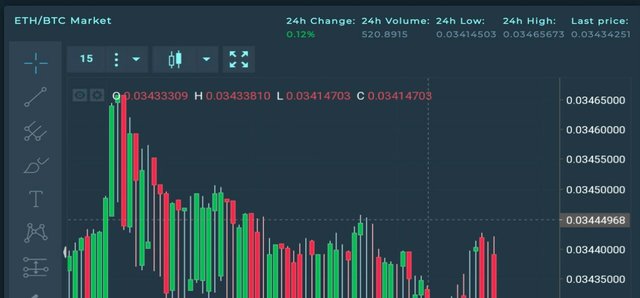 With a very simple form of platform, we can easily enjoy every feature provided. In the field of markets, the table of prices are clearly displayed in the panel section. The panel will tell us when is the right time to buy and sell. As always the red and green color difference is a marker of falling - rising prices.
To try to transact you can do that quite easily. I have not found any difficulties there. It will be very easy to see price movements. However, some space like this needs to be arranged more neatly to balance the market panel and wallet.
---
Transaction Limit
The latest information released on Wednesday, January 23, 2019 announced about the limits of transactions that can be done on the Swixxo platform. Swixxo has a predetermined amount of daily withdrawals. The following are limits to daily withdrawals that you can do.
BTC (Bitcoin) 0.001

LTC (litecoin) 0.050

DCHABC (bitcoin Cash) 0.050

BTG (bitcoin Gold) 0.020

DASH (dash) 0.080

ETH (ethereum) 0.020

XRP (ripple) 0.001

XLM (stellar) 0.01

USDT (tether) 0.01
This daily withdrawal limit is valid during the beta test phase and will be reconsidered after beta.
---
Conclusion
Swixxo is an exchange platform that has just tested the beta. The team believes that this will be a reliable and safe platform. The platform is designed as attractive as possible to make it easier for traders to take advantage of the features provided. Meanwhile, during the development process the platform will be more attractive. During this beta test there are some interesting offers that we will get. For that, do not waste the opportunity to get an attractive offer. There is a high probability that assets on the platform will be captured by investors with a considerable amount of value. This makes it possible to move prices on the market.
---
Information
---
Disclaimer: This is not financial advice. Please do your own research before investing in cryptocurrency or any digital assets. This blog post is only for entertainment and knowledge purposes.
Images by @ponpase
---