From Switzerland with love - The most anticipated box
Greetings to all readers, thanks for being here and reading other of my publications
They say that the beauty of a country, is not only possible to reach it with beautiful landscapes and large structures, things that attract the attention of tourists.
The beauty of a country is its people.
their behavior, their culture, their way of integrating into society.
In the middle of last year, we had the opportunity to meet steemit, thanks to a friend, enthusiastic about cryptocurrencies, for nobody its a secret, the country where we live (Venezuela), is facing the worst crisis in its history.
a rich country, governed by corrupt, criminals, communists.
We are currently kidnapped in our own country, without freedom of expression, without free market, and now many ills have been added, the news does not come through the TV, what is really happening, almost nobody knows.
Television channels are sensitive and can not convey anything that really happens in the country.
there is no national production
there is no free market economy
there is no access to foreign currency
there are no imports
there is no food in the supermarkets
there is no supply
there are no spare parts for the vehicles, and those that are are at a very high price
what little there is costs a lot of money.
And to make matters worse, there is no money in the banks, the money is disappearing, for smuggling paper money and falcifying counterfeit bills.
The box arrived from Switzerland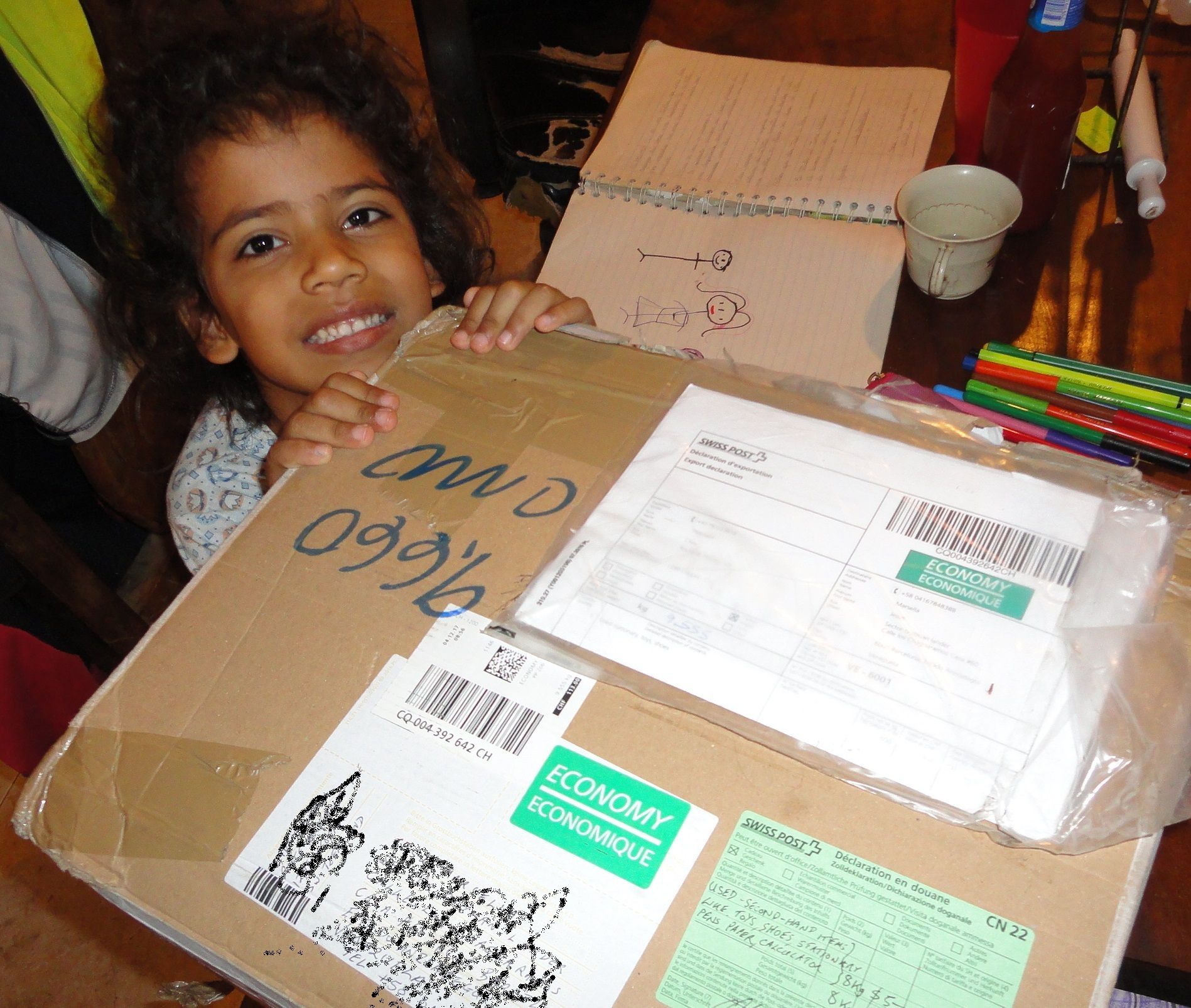 After some time interacting in Steemit, I met a good friend.
thanks to a publication of my wife.
It was hard to believe that a minimum salary in Venezuela represented 30 dollars a month.
That was about 8 months ago.
things have worsened ten times more.
now the minimum wage in my country, is equivalent to 3 American dollars.
currently all Venezuelans are poor. even those who have a better quality of life.
---
We started to nurture the friendship and it has given us a lot of encouragement and has given us its support on several occasions.
IT IS A MAN WHO HAS PLACED THE NAME OF SWITZERLAND IN HIGH.
I LOVE SWITZERLAND AND ITS PEOPLE THANKS TO HIM.
I CAN SAY THAT THEY ARE GOOD PEOPLE.
He sent us a box full of gifts for the girls, and some things for us, the box took a long time to arrive. almost 2 months
But it arrived ...!
We were very happy, all the things contained in the box are very useful.
We did not expect anything valuable.
even knowing that Switzerland is a rich country with an armored economy.
THE MOST VALUABLE FOR US, WAS GESTURE AND LOVE FOR MY FAMILY.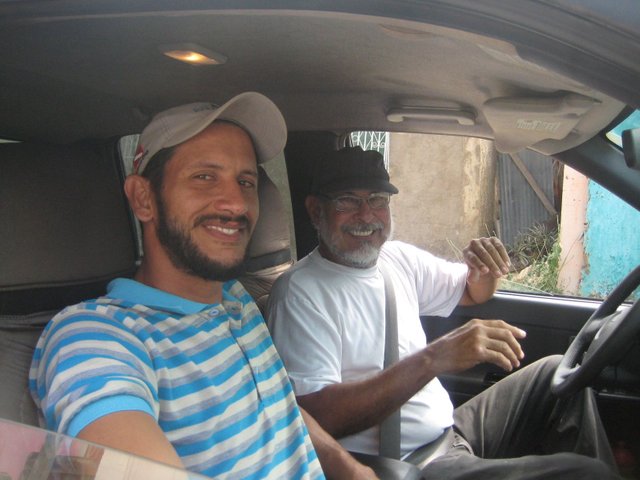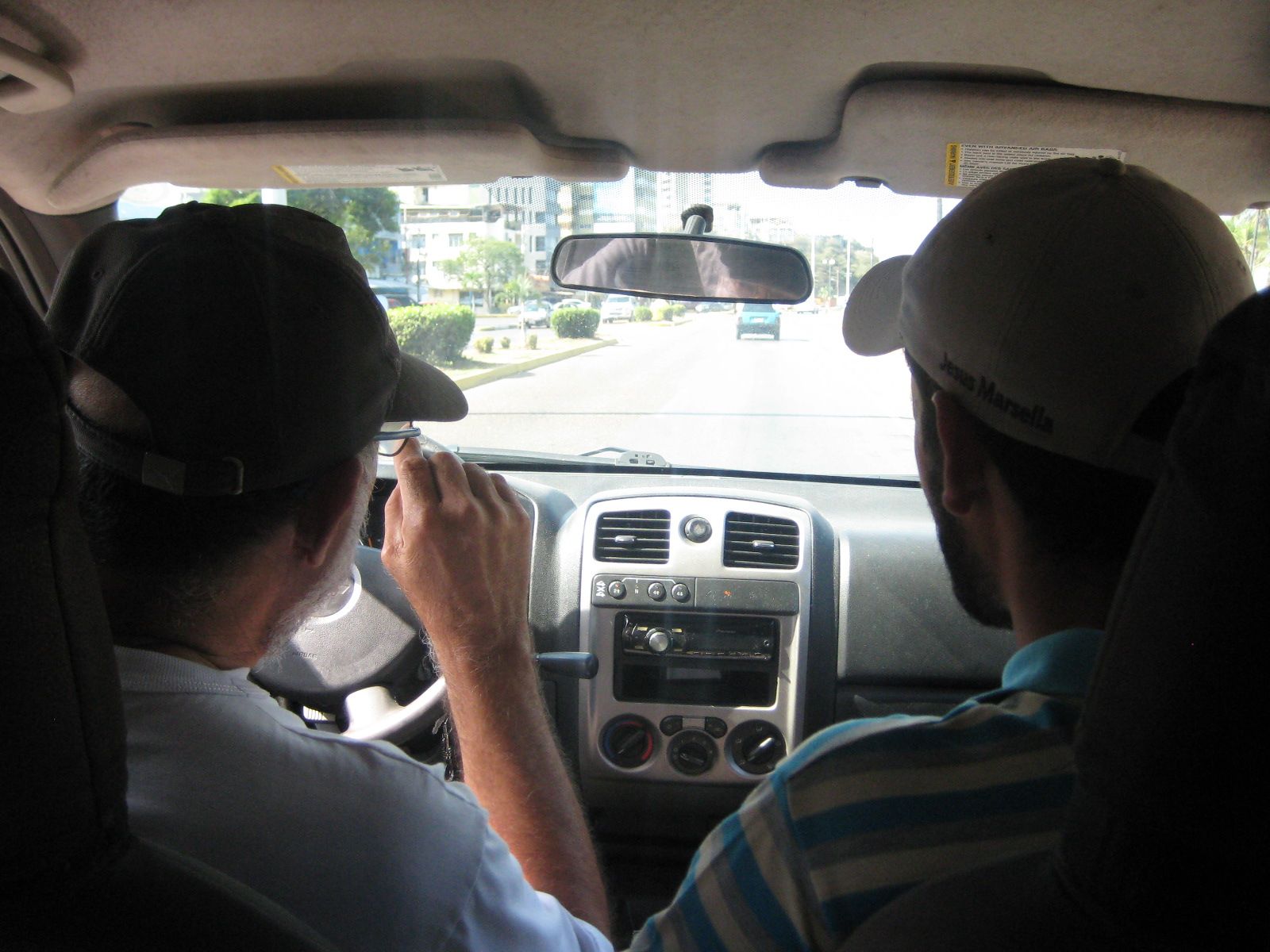 Our friend Luis accompanied us to find the box in his truck, for our safety.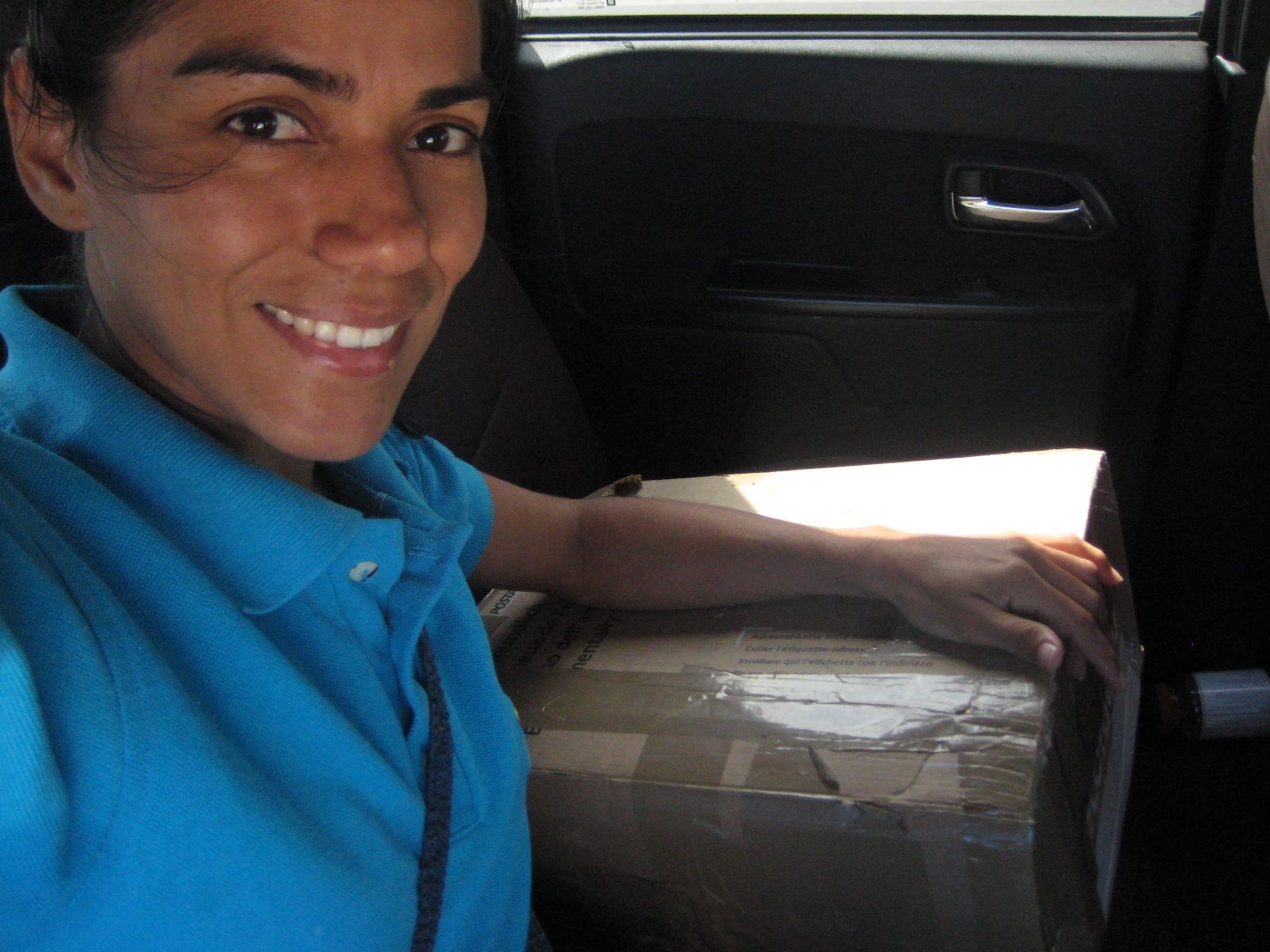 karlin was very happy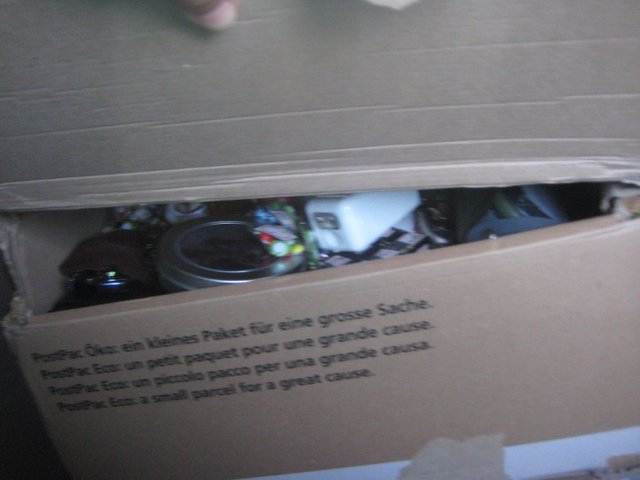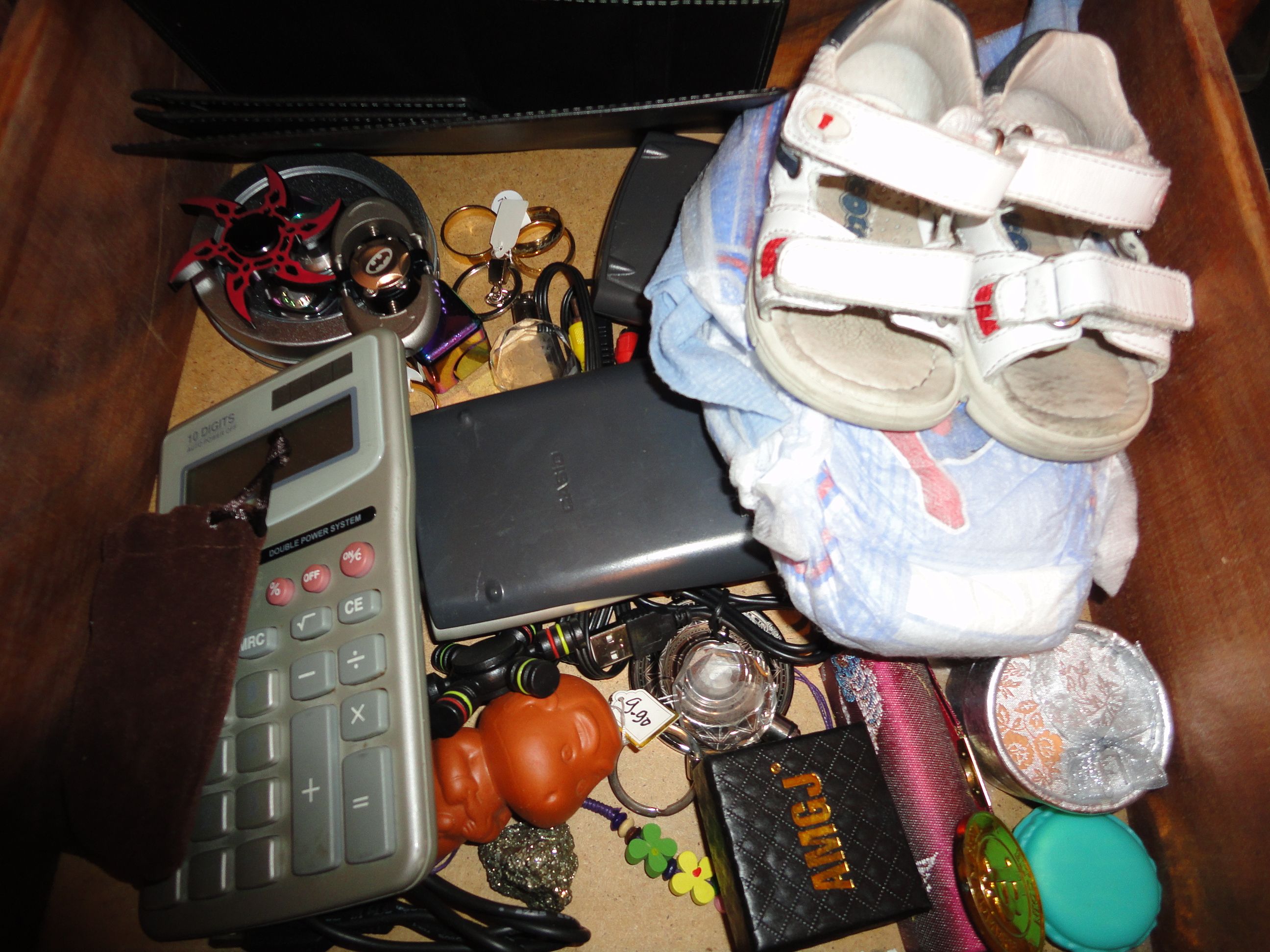 We have given away many things that brought the box, especially the children, on Marcela's birthday, all her cousins got a present, my mother-in-law and my father-in-law also.
We will continue doing the work of helping people and in the future we will form a team of volunteers to do human work, and provide support to the less fortunate.
The project is already in process. We will soon show it to the community.
meanwhile, we are organizing many things at home, we are building, even in times of crisis, we believe that steemit will leave excellent benefits in the future and above all, knowing that there are people willing to help others, without expecting anything in return.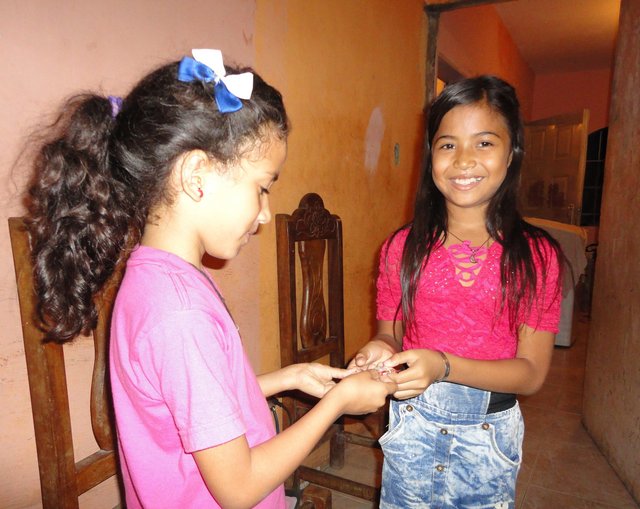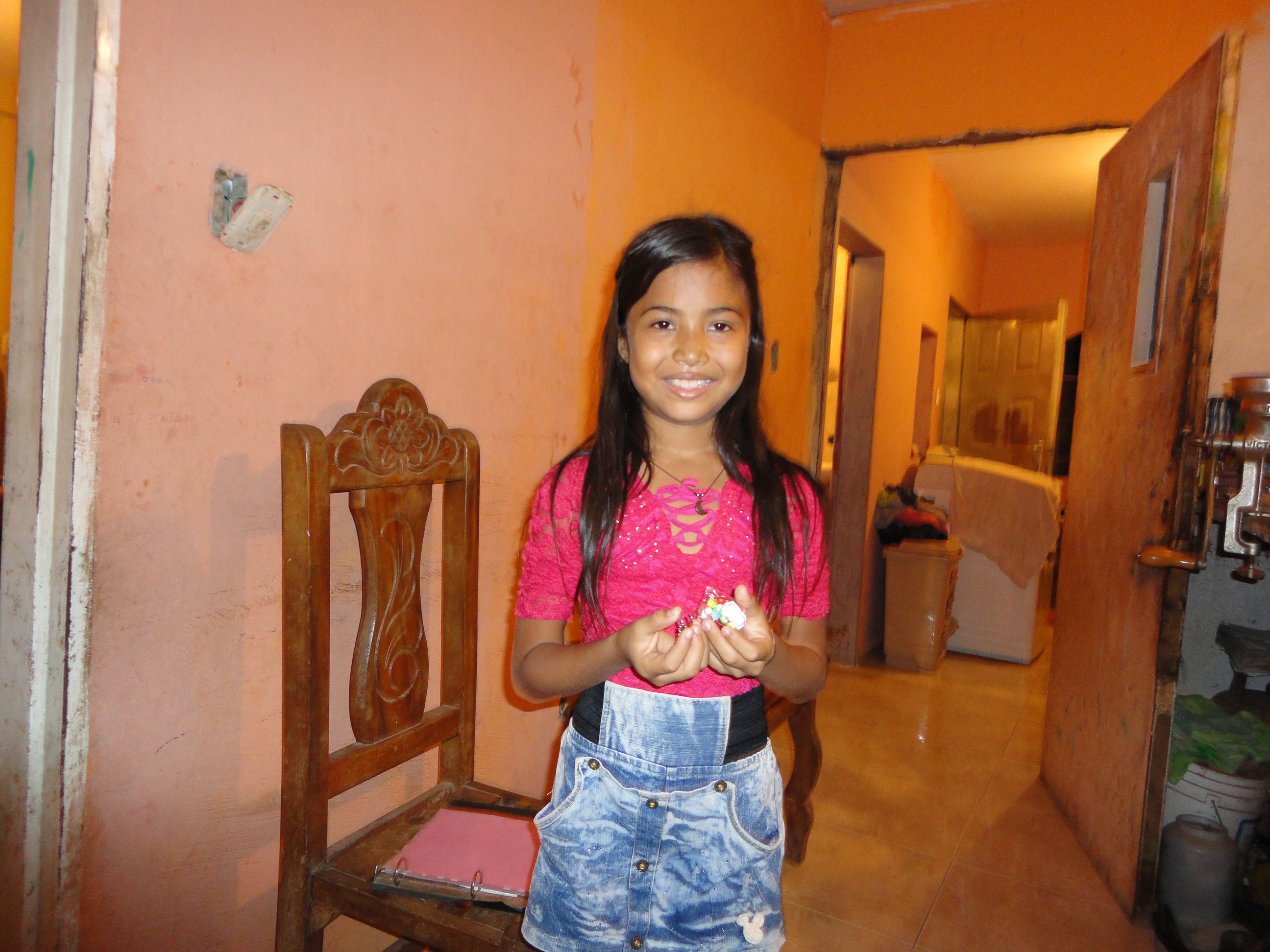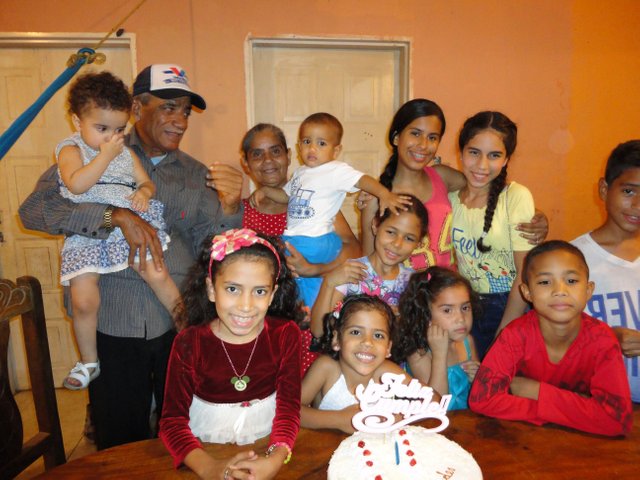 Thanks for reading, there are more pictures and more details, we will share them in the future.
Blessings for all.
and especially for you dear friend from distant lands. country of famous high mountains and nabajas.
beautiful swiss
we will see each other in the future face to face and we will give you a big hug ...!
it is a promise.
I appreciate your time that you dedicated to read and comment.
A council for novice users.
Do not SPAM, you can earn a flag for such a practice!
---
supports the human work performed by the witness @SirCork .

Do not forget to vote for him on the next page: http://www.steemit.com/~witnesses

YOU ARE HOPE

___
My native language is Spanish I am using a translator to share my blog with you. Sorry if there are writing errors.
Thanks in advance to everyone for your support ...