Yes, you read correctly. They got stoned but not in the way that you think!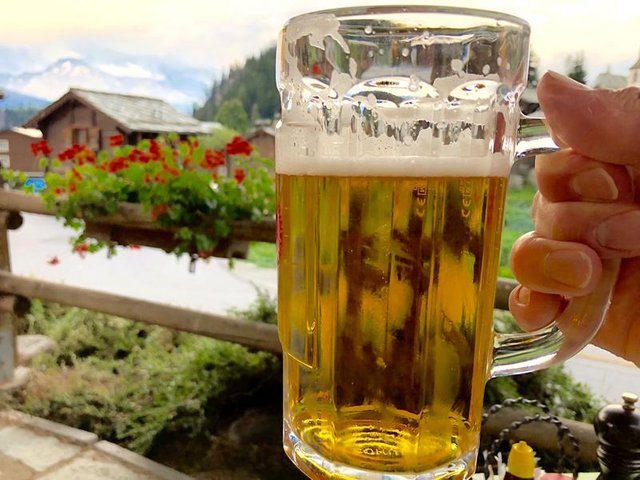 The outdoor dining area of our hotel in Blatten was a very pleasant place to sip a cold beer.
Please Let me Explain!
Every table had as a menu holder a large stone from the area. This certainly served to hold both the menu and the tablecloth in a rock solid way. They weighed several kilos each! I love the way that they cut a groove in the stone while maintaining such an interesting and natural look!
How unique, how creative and how fun!
Here Are Some Examples For You!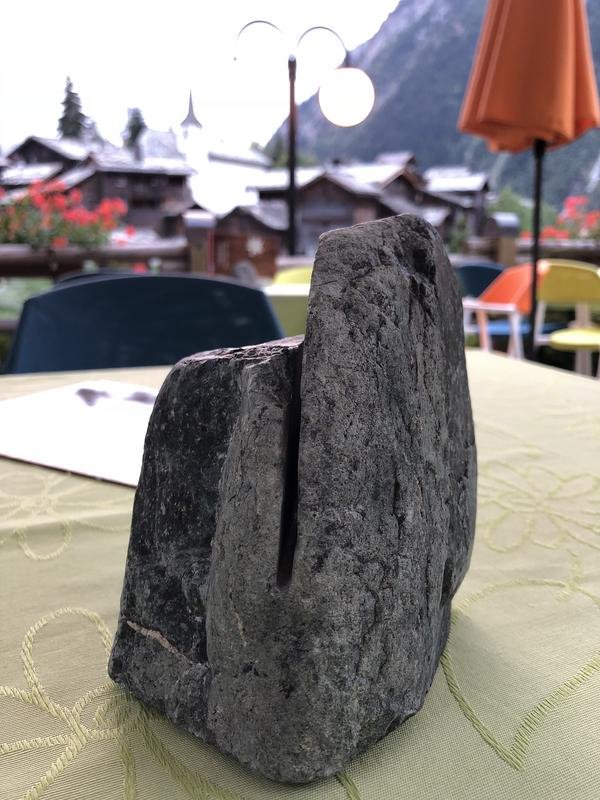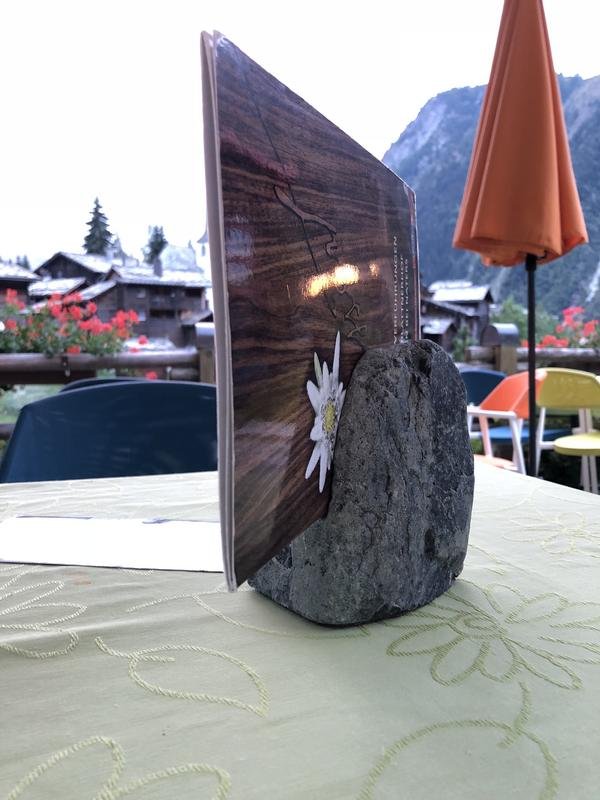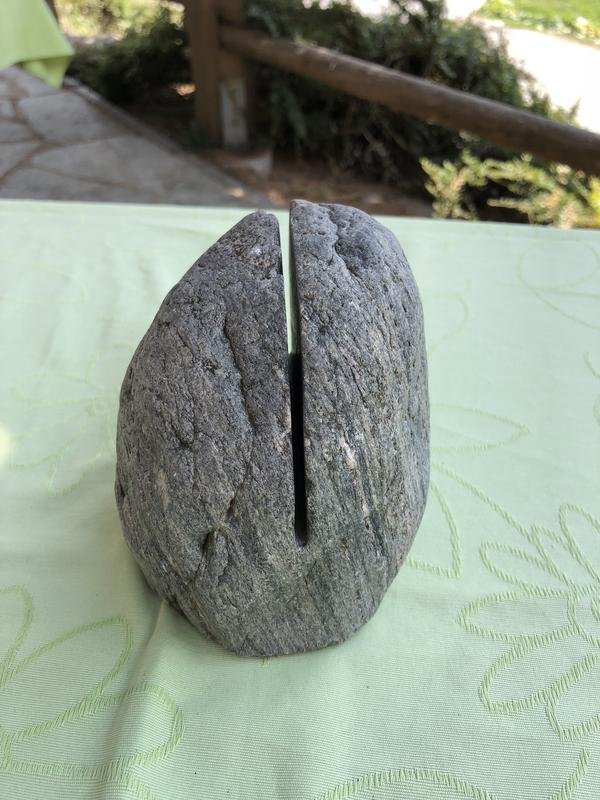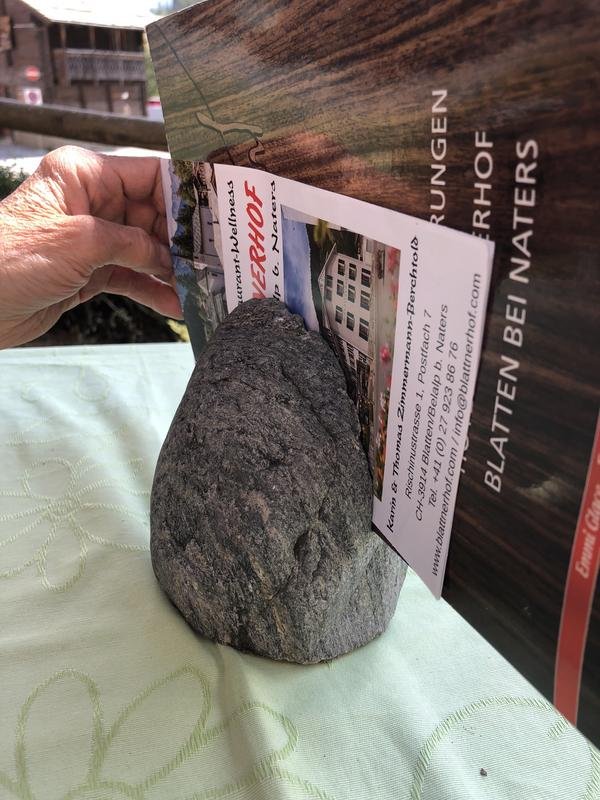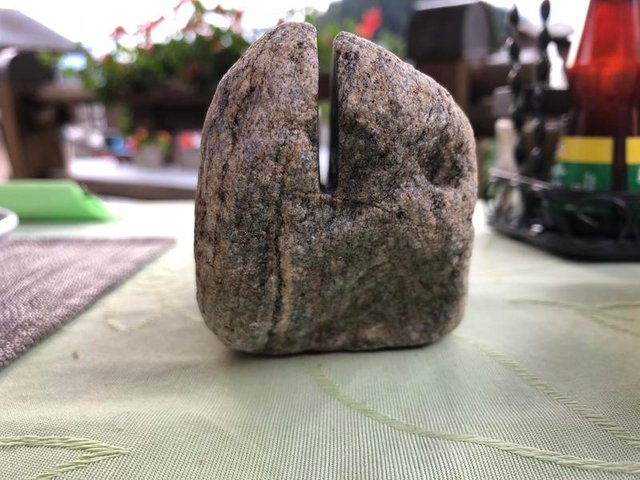 I hope that you now understand how everyone who sat at these tables got stoned!
Until next time,  

@kus-knee (The Old Dog)