The Failed Fiber Project
Allow me to relate the tale of the "sad gulf-coast native fleece." I wanted the opportunity to experiment with Gulf-Coast Native (GCN) wool, a rare sheep breed from, you guessed it, the United States Gulf Coast. This breed is known for being heat tolerant and pest resistant, and while not known for being a fiber producer, it does have a good medium coarse wool.
With rare breed sheep, it is sometimes the case that you just can't get a high quality fleece. Conservation flocks are usually focused on breeding and maintaining high quality animal populations. High quality fleeces come second. When I received a pound of GCN to play with, I counted myself fairly lucky, even though the quality of the fleece was poor.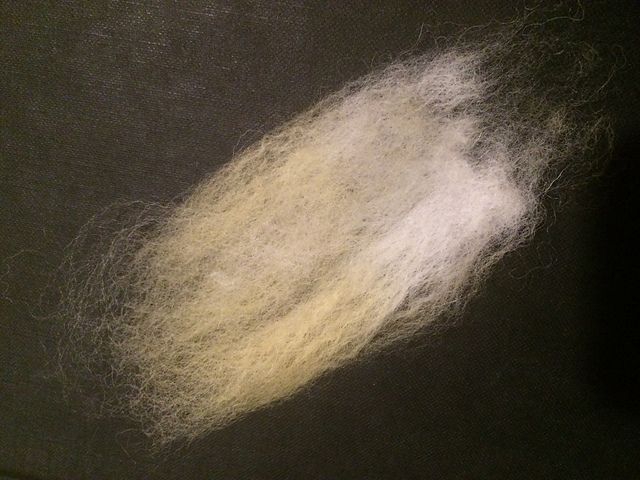 The fleece failed a snap test. I took a lock of fiber like the one pictured above, held it between my two hands, and tugged. When pulled in this manner, a good fleece won't break. With this particular fleece, I was able to break the lock in half with almost no resistance. A fleece can be weak for many reasons. It can have to do with poor nutrition, natural events like hurricanes, or individual stresses, like pregnancy or illness. My GCN fleece was very brittle. The smart fiber artist in me said you probably shouldn't try to spin that fleece... I am a stubborn soul...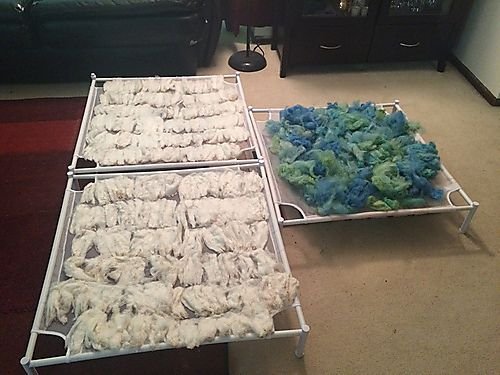 I scoured and dyed the fleece "in the grease." Rather than scouring the fiber first and then dyeing it, I put my dye into my scour pot. This creates some interesting color variations. The photo above shows the GCN next to some scoured white Cormo.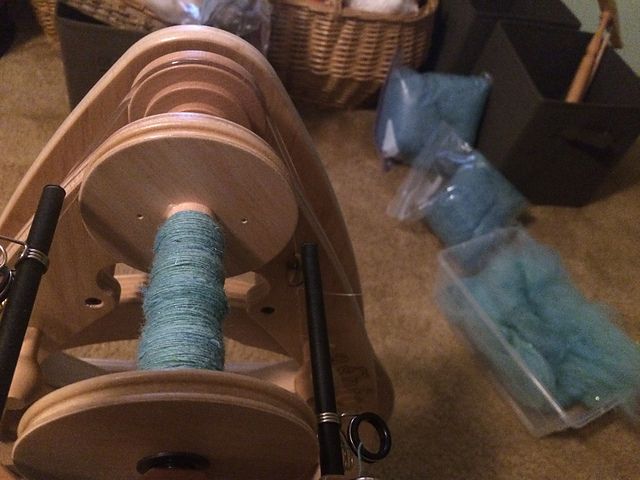 Blending the fiber into batts was a nightmare. The fiber was so frail, it broke during the carding process, which left me with a great deal of short waste fiber that could not be spun. I needed something to keep me going, so I blended in some sparkly angelina. It was terrible fiber, but at least it sparkled. Spinning was difficult as well for the same reasons.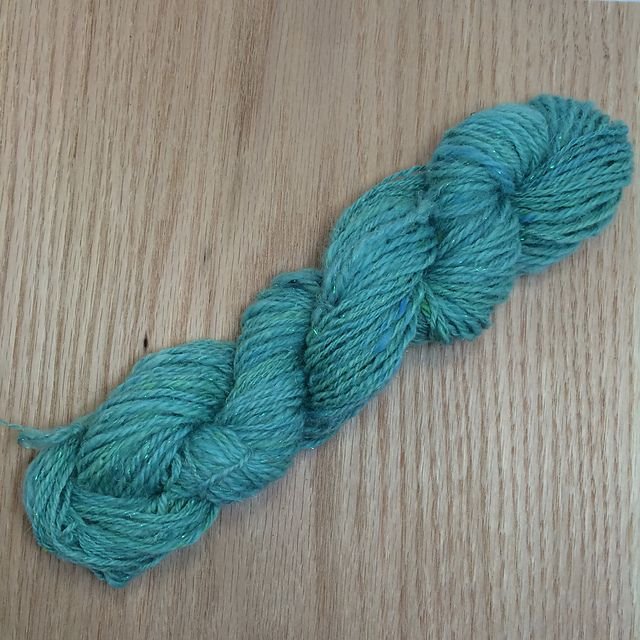 Once I managed to finish the skeins, I made a realization. The particular shade of teal that I had dyed this fiber was the same shade of teal as every failed project in my stash. I love teal. Teal loves laughing at me as it rubs my face in the mud. The limp cowl that curled under, the crocheted hat that weighed almost 2lbs... that same, dull teal. The good news is... I realized my mistake at this point and changed direction.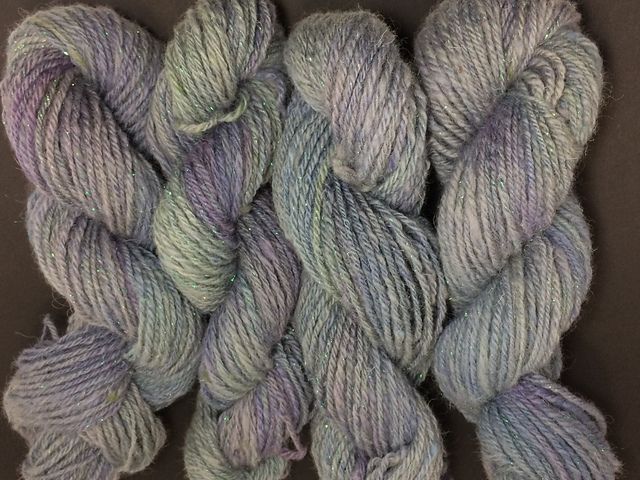 First, I took my dyed skeins and overdyed them with a purple. That was a start! The color blended and pooled to create shades of blue and purple that made the teal sparkle really pop. Next, I needed to decide on a project that would hold together with such a brittle fiber.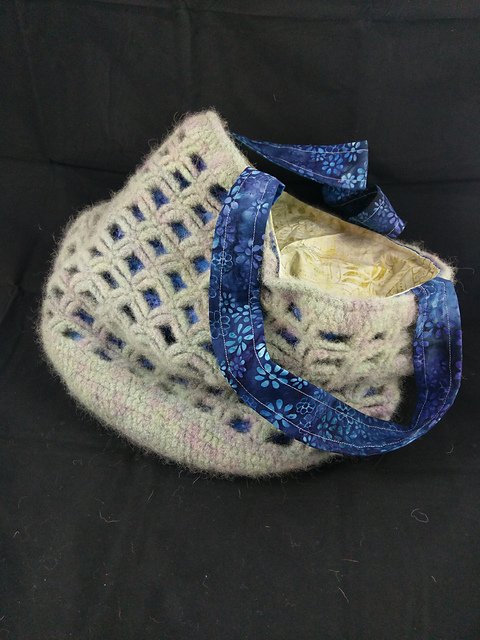 I chose to work up a crochet bag with an open net-like stitch. Then I felted it. The felting worked to hold the short, brittle fibers together. I double-lined the bag with a navy blue and a yellow batik fabric, so that the blue would show through the crocheted spaces and the yellow would be the inside lining. The double lining and using fabric handles instead of crocheted handles made this bag sturdy enough to be functional.
While I attribute the failure to the color I chose to dye it, the important piece is catching a mistake before it is too late to alter your path. Stubbornness doesn't always pay off, but one failure is not necessarily a reason to give up. Something good may come of that mistake, yet.
---

All photos and text property of @luthvarian