This is not a guide for using BTC-Alpha and trading there. This is just a simple guide for how to send SuperiorCoins from Kryptonia to BTC-Alpha.
You can get all the information for using BTC-Alpha from their FAQ.
1. Login to BTC-Alpha or Register for a new account.

2. Click the "Refill" under "My Wallets" section on the right or use this Link.

3. Scroll down and find "Superior Coin" from the wallet list and select "Deposit" then "Superior Coin".

4. Here are your deposit details.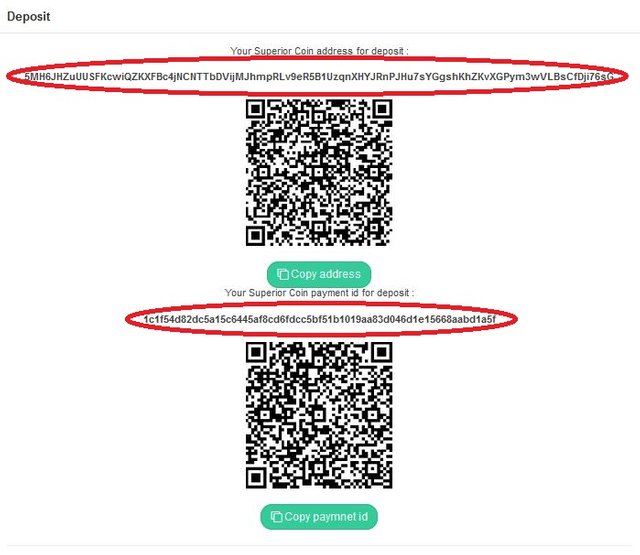 IMPORTANT: If you do not specify the Superior Coin address/Payment ID correctly when you send from Kryptonia Bank your deposit will be lost.
5. Go to your Kryptonia Bank and enter the SuperiorCoin Address of your Exchange wallet, Payment ID and Amount the select "Withdrawal".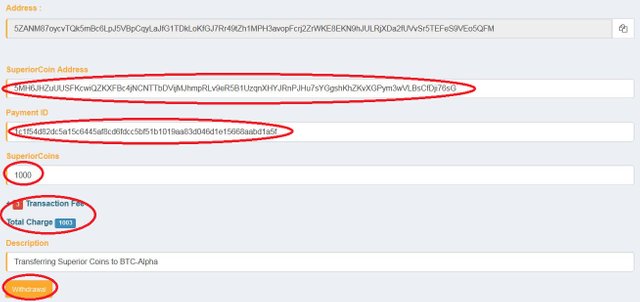 IMPORTANT: Make sure you have enough coins for the "Total charge".
6. Confirm the "Terms of Service" by clicking "Submit".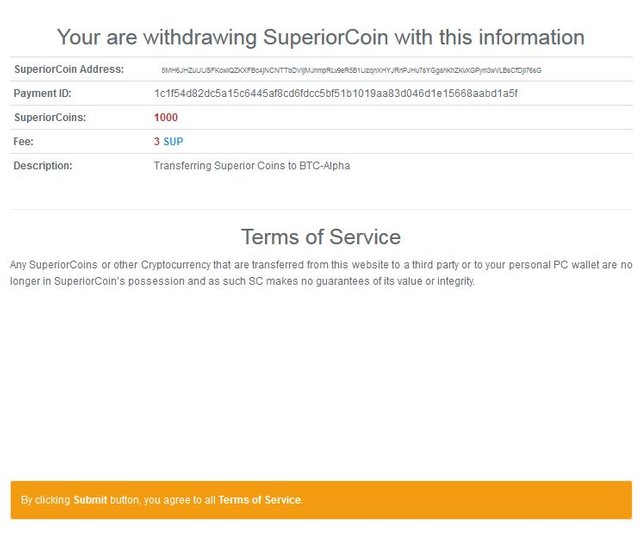 7. Check your e.mail for mail with subject "Withdrawal Mailer" and follow the instructions.

8. When you have confirmed the withdrawal it will show "Sending".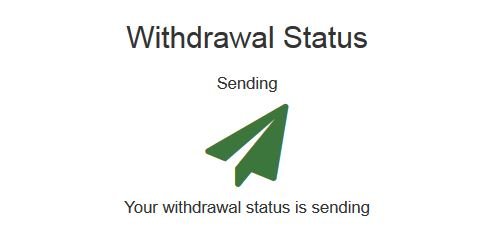 9. You will see the deposit under "Your payments" at the bottom of the Deposits page on BTC-Alpha.

10. For any questions related to trading coins on BTC-Alpha check their FAQ. For any issues using BTC-Alpha contact their Support
11. If you have any issues withdrawing coins from Kryptonia.io send e.mail to Support at [email protected]