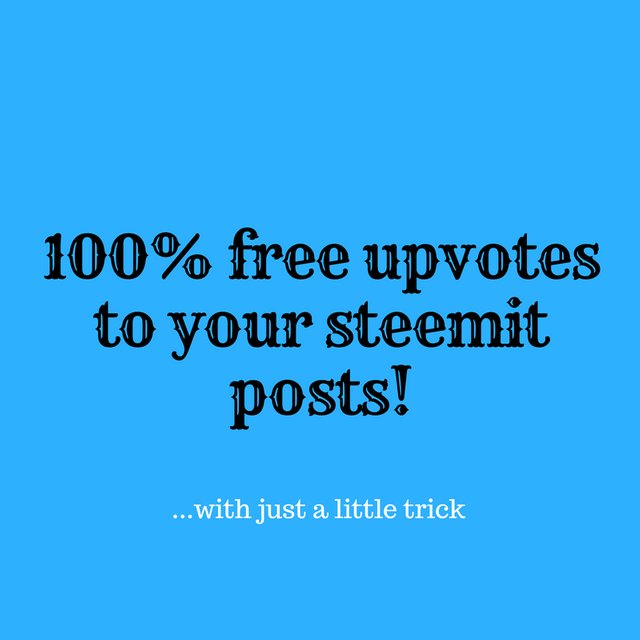 Who does not want to get free upvotes to his steemit posts? I want to show you a way how you can get free upvotes from real users for free. But be aware it's a bit complicated...
Create a free account with Mannabase and get free Manna every week
Mannabase pays you every week just for signing up. I don't say no to free money. So I opened an account and I get free MANNA (the currency) every week.
Open an account with Southexchange
It is very easy to open a free account with southexchange.
Send your Manna to Southexchange
Create a MANNA wallet on Southexchange and send your MANNA from Mannabase to the exchange.
Exchange your MANNA into BTC
You can also exchange the into USD or DASH but the spreads are much higher and you will need BTC for the next step.
With the resulting BTC buy SUP
Why should you buy SUPERIORCOINS ? Go on reading.
Open an account on Kryptonia.io if you don't have one already
On Kryptonia you can create tasks where you give people SUPERIORCOINS for upvoting, commenting or following you on steemit. The community is well linked to steemit and it can really make a difference. Read my previous post how you can optimize your work with kryptonia.
Let's summarize
We get free MANNA from Mannabase every week. We exchange them on southexchange first into BTC and then into SUP. We send the SUP to Kryptonia. On Kryptonia we use these SUP to pay people to upvote, comment or resteem our posts on steemit.
Easy isn't it? Using this trick we can get a constant supply of upvotes on steemit for free! However there are certainly easier ways to achieve the same result 😁
****
Thank you very much for reading my post. Feel free to upvote, comment, resteem or follow (@achim03).
For several years I have been running websites called faucets where I give away cryptos for free to people willing to take them.
I love to share my knowledge and to help people. I dream of a world based on love, tolerance and equality, where we build our future together, helping each other.
My cryptocurrency faucets. Get free coins every hour: