Wo0ho0! the graphics are here and in my hands! :)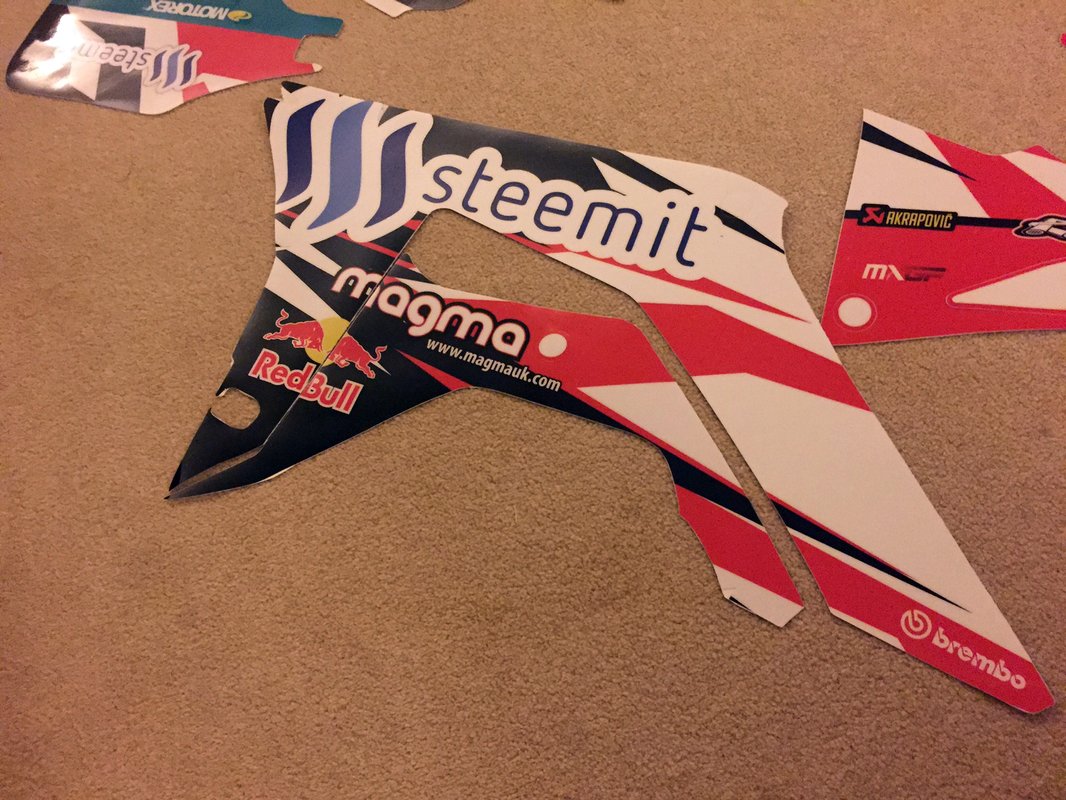 I Can't wait to get these on Brads new 2017 Honda 450 CRF and get them out in the wild!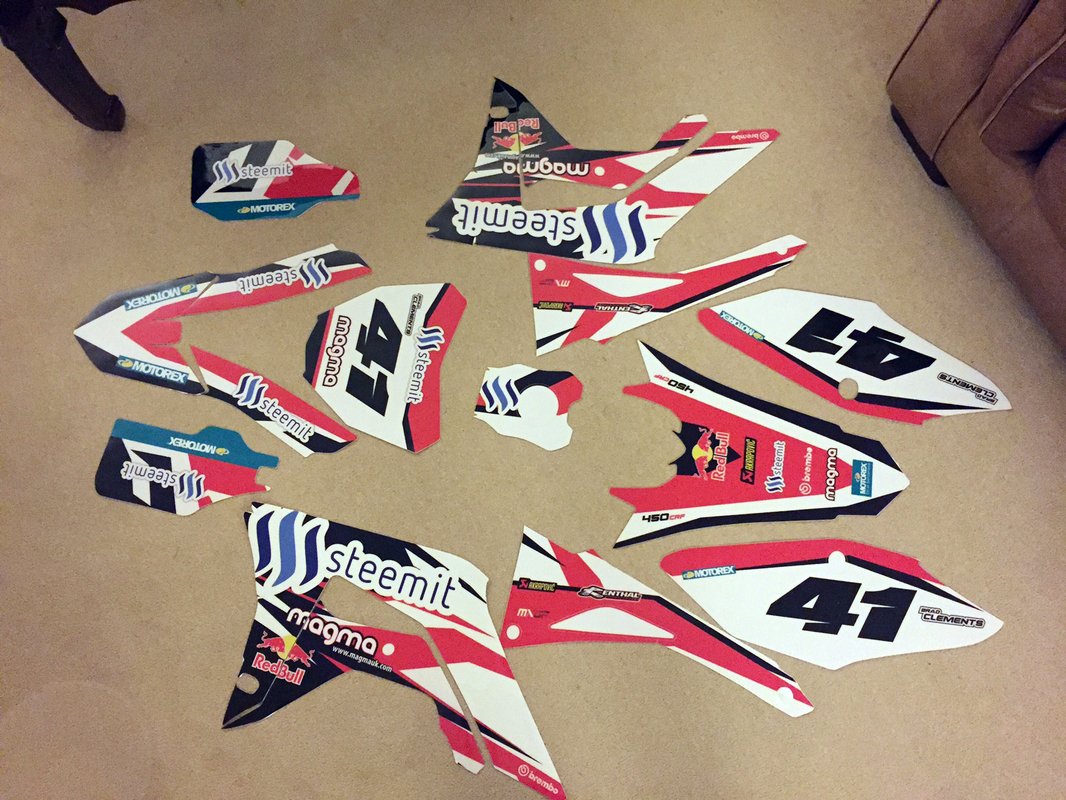 Sorry about the lighting but i got them after work and just wanted to share them :)

I think they turned out awesome, what do you guys think?