At this time, I was still doing my works at my desk. It's almost the time to switch on my task lamp. All of the sudden, the room is so bright on the side of the room. The brightness is not that normal sunshine bright but a very Orange bright shine through the windows. It's Beautiful, like really beautiful. I feel AWE-some and don't know what word suitable to express how I felt, however, it's all good and superb!
I didn't manage to take photos of the windows, was enjoying every moment that I know it won't last. A few minutes later, the orangey brightness slowly fades away, then only left the big orangey sun to set with heavy rain pouring down. Photos number 2 & 3 you can see the rains.
It's amazing, like showing it is a good start of the year although there were rains. The new beginning of the year.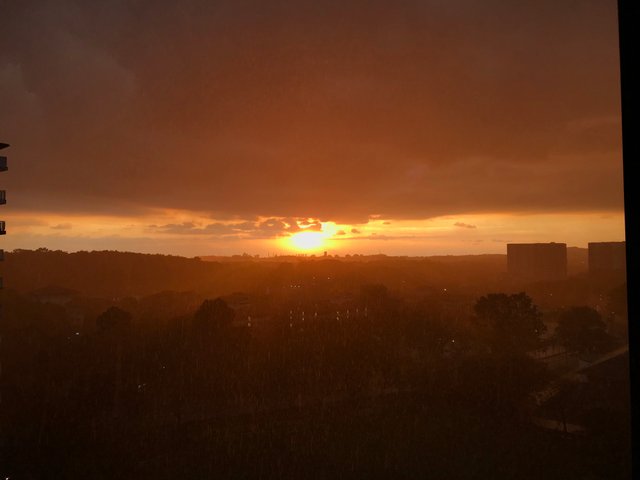 Look at the rain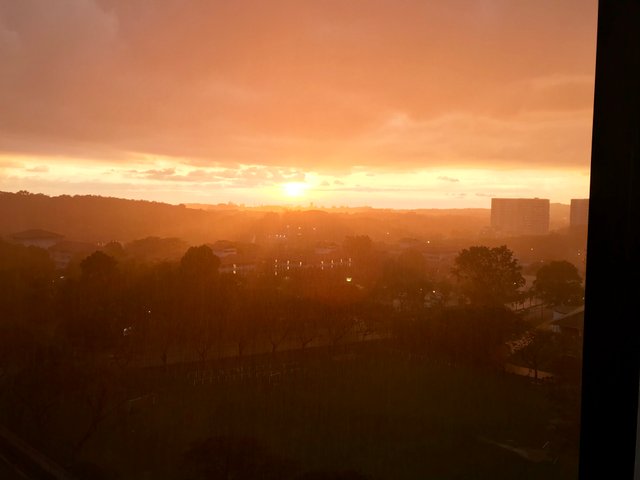 Beautiful isn't?

Time to say goodbye and welcome the night