Blessings Steemians!
It's been a bit of a wild week here on the STEEMtrain, but things are back on track (assuming you didn't vote over the last few days, you should be back between 90-100% VP). Now that everyone should be able to post, comment, and vote again, hopefully the community will awaken quickly :-)
Without any further ado, here's the third episode of my new weekly series: Sunday Cinema Reflections.
Previous Episodes
Episode 1: K-PAX
Episode 2: Snowden
Be warned, while I do not plan to spell out the whole story of any of these movies, there will most likely be at least some spoilers in every episode.
---
Episode 3: The Peaceful Warrior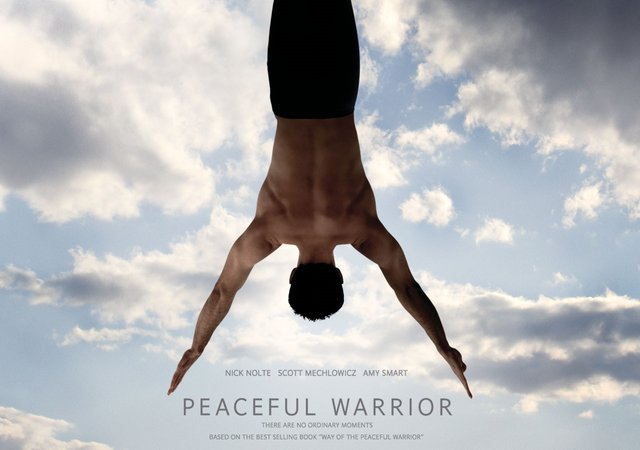 Image Source
The Movie
This movie is a direct adaptation of Way of the Peaceful Warrior: A Book That Changes Lives, by Dan Millman. The story is that of Dan, and how his life got turned upside down, launching him into a decades-long spiritual journey. I recently mentioned another of Dan's books, The Life You Were Born to Live, and I'm looking forward to reading this movie/book's prequel: The Journeys of Socrates.
Looking at the team behind the movie, I was surprised to see that the director really hasn't done much else... the other highlight of his resume being Powder. Apparently (it's claimed, but I haven't seen the evidence) he discovered the book while in jail for child molestation, and credits it for changing his life.
I really enjoyed the music in this film, and was not surprised to see that Bennett Salvay, also did the music for a variety of extremely popular shows like Full House, Mork & Mindy, and Happy Days.
---
The Story
The story of this movie is that of Dan Millman, a college student and Olympic gymnast (the real-life dan won 4 gold medals). Dan has great grades, beautiful women, a motorcycle, and is living the dream... or so he thinks.
One day, Dan meets a gas station attendant he comes to call "Socrates", who calls into question his happiness, ideas of success, purpose, and understanding of life as a whole. Shortly thereafter, Dan is in a major auto collision, shattering his leg and losing him his place on the gymnastics team.
The rest of the movie is mostly made up of Dan's training with Socrates in the ways of a peaceful warrior, learning to release his ego, his belief structures, and his limitations. The film ends with his performance at the 1968 NCAA Gymnastics Championships, where he clinched the win for his team with a "best-ever routine" and a perfect landing.
---
Some Quotes
Socrates: The habit is the problem. All you need to do is be conscious about your choices and responsible for your actions.
~
Dan Millman: Life has just three rules?
Socrates: And you already know them...
Dan Millman: Paradox, humor, and change.
Socrates: Paradox...
Dan Millman: Life is a mystery. Don't waste time trying to figure it out.
Socrates: Humor...
Dan Millman: Keep a sense of humor, especially about yourself. It is a strength beyond all measure.
Socrates: Change...
Dan Millman: Know that nothing stays the same.
~
Socrates: Everyone wants to tell you what to do and what's good for you. They don't want you to find your own answers, they want you to believe theirs.
Dan Millman: Let me guess, and you want me to believe yours.
Socrates: No, I want you to stop gathering information from the outside and start gathering it from the inside.
~
Socrates: Sometimes you have to lose your mind before you come to your senses.
---
Why I Wanted to Share The Peaceful Warrior
This movie, and the book it is based on, are quite profound, and definitely fall into the category of: "one viewing will change your life". I actually watched the movie first, and was so affected by it that I then moved on to reading the book. So, so good. Inspiring, easy to connect with, and the movie itself is filmed quite well, has some great scripting, and is so much easier to get the average person to dive into than the book is.
This is one of the few novel adaptations I've ever seen that is actually on par with the book. The book is definitely better, but mostly just in the sense of being more in-depth and offering more of the story. The lessons, the focus, the importance of the book carries through quite well into the movie.
---
Thanks for tuning in for another episode of Sunday Cinema Reflections, and please be sure to follow my blog to catch the next one, plus all my other content (I publish daily, on a wide range of topics)
---
---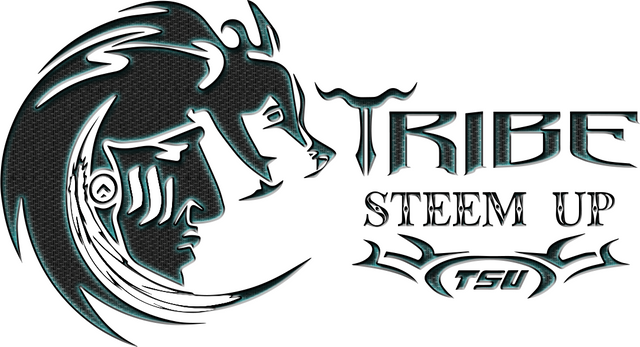 ---
---
If you enjoyed this, you may enjoy some of these highlights of my blog:
"Greatest Hits/Table of Contents" of my first 2 years on Steemit
You've Created Your Steemit Account and You're Ready to Get Started... What Now? [New Steemians Start-Up Guide]
The 8 Pillars of @TribeSteemUp: Clarification, Refinement, and Re-Casting the Spell
The Status, Vision, and Needs of Real Life: The Role-Playing Game
---
---