Chicken and prawn on rice with spicy ginger sauce.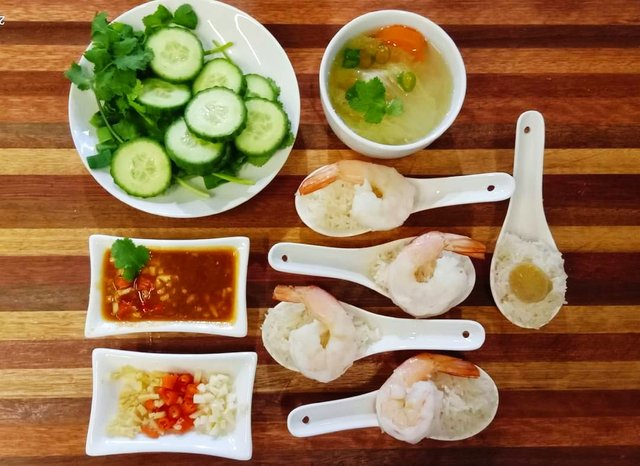 How are you all I hope you are very well Welcome to my post so you can see today's post.
You can see the foods I ski so I first thought that today I made a decision to post with you about the benefits ,
of food or other aspects of food I actually made two posts like this to make such posts.
If you don't dream, you can come and see, but when I saw that I have made many kinds of food today,
and the recipe of this food has never been shared with you before, so I thought that.
Today I will share the food recipe with you, I hope you all like it, so I will start the post directly without further ado.
But first I want to tell you a little bit about how I spent my mornings today. The biggest news.
I have learned this morning in our city is that there has been a lockdown from tomorrow for a week and until the infection subsides.
There will be a lockdown, then we're a little sad after watching this news because we can't go out and a lot of people are in a lot of trouble.
I decided that what special food can be prepared at home today as there is no order to order any kind of food from outside,
so my younger sister gave me the idea that I can make this food. Now you can see the food that my younger,
sister helped me a lot. It always helps me to do what I tell you almost all the time.
So my little sister and I went to the supermarket yesterday and we bought a variety of food,
and we have flowers in our fridge now so I think we won't have to go out for the next week to buy anything,
but yes I know that many people have food and There is a lot of trouble with other things,
because of this lockdown and there are different kinds of problems in different people's business,
but in this situation there is no alternative to lockdown but you must tell me in the comments ,
what is the location in the city where you live I made things and then we made the food in a very good way,
that you can see so today I will tell you in great detail,
how to make this food very easily and if you have any questions you can let me know in the comments.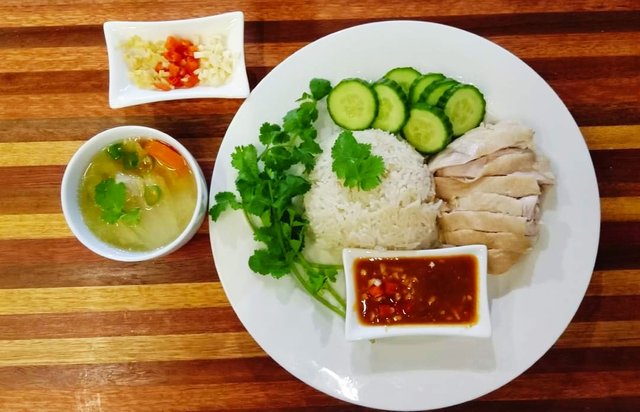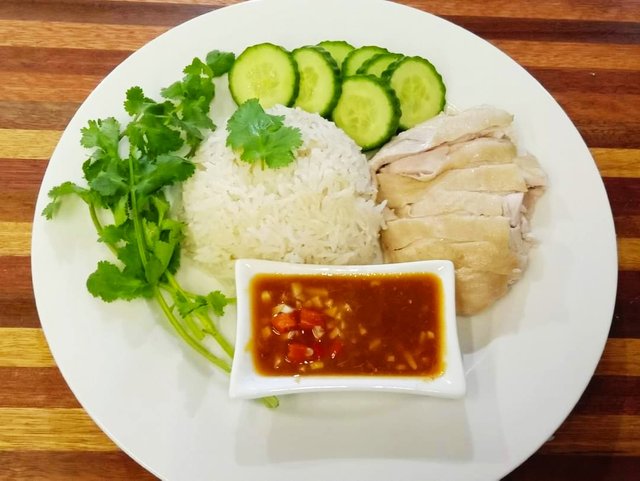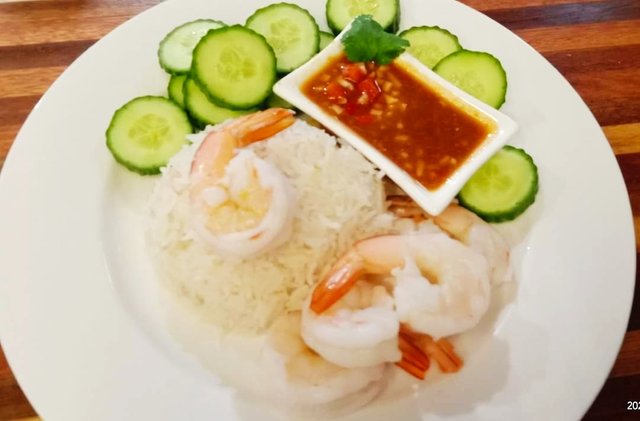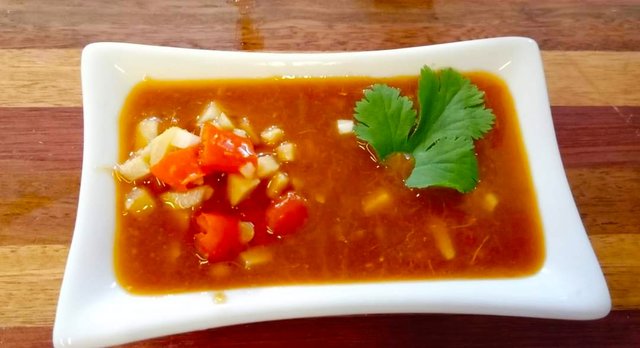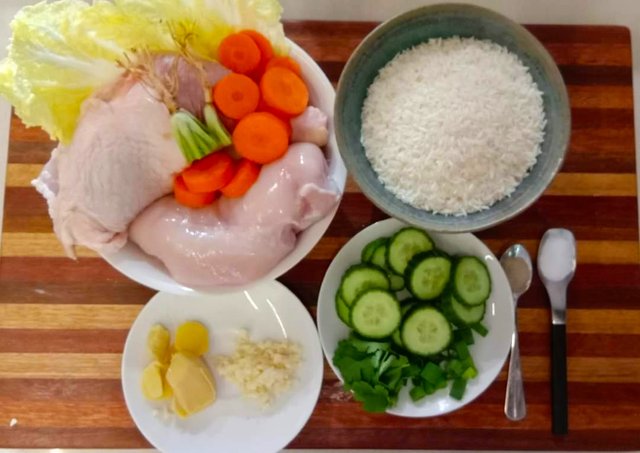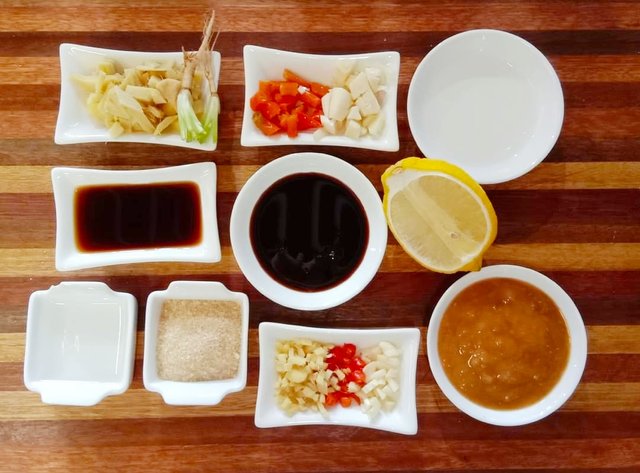 Ingredients
1 chicken (Thigh leg)
1 piece of chicken breast
for those who don't like fat
Steame prawns is good option to try.
3 Cups jasmine rice
When cooking, add 3 and half Cups
of water to make
the rice not too soft
1/2 Cup Chopped garlic,
6-7 pieces Ginger
1 teaspoon seasoning powder
1 teaspoon salt
1 tbsp Cooking Oil or Chicken skin
2 Coriander roots
1 teaspoon ground pepper
Coriander
Cucumber
Water to make soup
Chinese cabbage
Carrots
Ginger sauce ingredients
1 tbsp of bean paste
1/2 tbsp chopped chilies
1/2 tbsp chopped garlic
2 coriander roots
1 tbsp chopped ginger
Lemon juice as needed
1 tbsp soy sauce
1 tbsp sweet soy sauce
2 tbsp sugar
1/2 tbsp Fish sauce
if you love it
1 tbsp White Vinegar
1 tbsp Pickled garlic juice
Chopped garlic, chllies, and ginger
for garnishing the sauce
Sliced ginger for dressing
So I told you very well what ingredients you need I hope you understand and today you will notice that,
a lot of pictures are actually gently I asked my little sister to take pictures and she took a lot of pictures,
but whenever I take pictures I don't take more than one picture Just made two or three pictures,
but she took a lot of pictures. I can thank him a lot. You can see step-by-step.
It's not like he took pictures after making the food. I told him at the beginning that she made some food today.
Your little sister took pictures from start to finish. I taught her how to make many kinds of food.
She helped me a lot today. I hope you all liked my post. Please let me know your feedback,
and what you think of this recipe. Let me know, I hope to see you again in a new post the next day.