Celebrating Summer Solstice with a throwback to this piece I painted in 1997 titled "Genesis".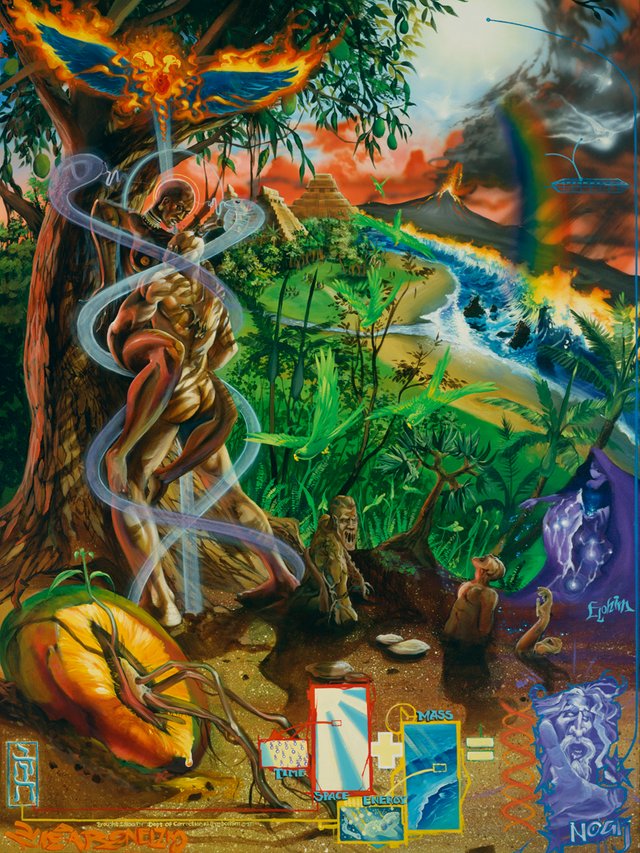 Today Venus and Mars embrace Earth from opposing sides of our planet. The goddess of love and beauty and her warrior Mars find strength in this heavenly configuration as they work even harder to make their union known to each other, their echoes of love crossing great distances across Earth and hopefully not falling on deaf ears as the Sun shines radiant upon their ancient calling from its highest point above the celestial equator.
Their yearning to reach across the Earth from their furthest points in space and time reminds me a quote from The Alchemist by Paulo Coelho that reads "Before a dream is realized, the Soul of the World tests everything that was learned along the way. It does this not because it is evil, but so that we can, in addition to realizing our dreams, master the lessons we've learned as we've moved toward that dream. That's the point at which most people give up. It's the point at which, as we say in the language of the desert, one 'dies of thirst just when the palm trees have appeared on the horizon'."
It's all love y'all! Desire it. Dream it. Become it.