Hello fellow Steemians, How's your day? Hope you're all having a great time . I was tagged by my dear @jurich60 for @claudiaz photo fun contest , this week's theme is "Summer Playground" , You may join too. Calling out @avhyaceulip , @fycee , @alyana , @sugarrainbow , you may also want to join guys ❤️.
Here's my entry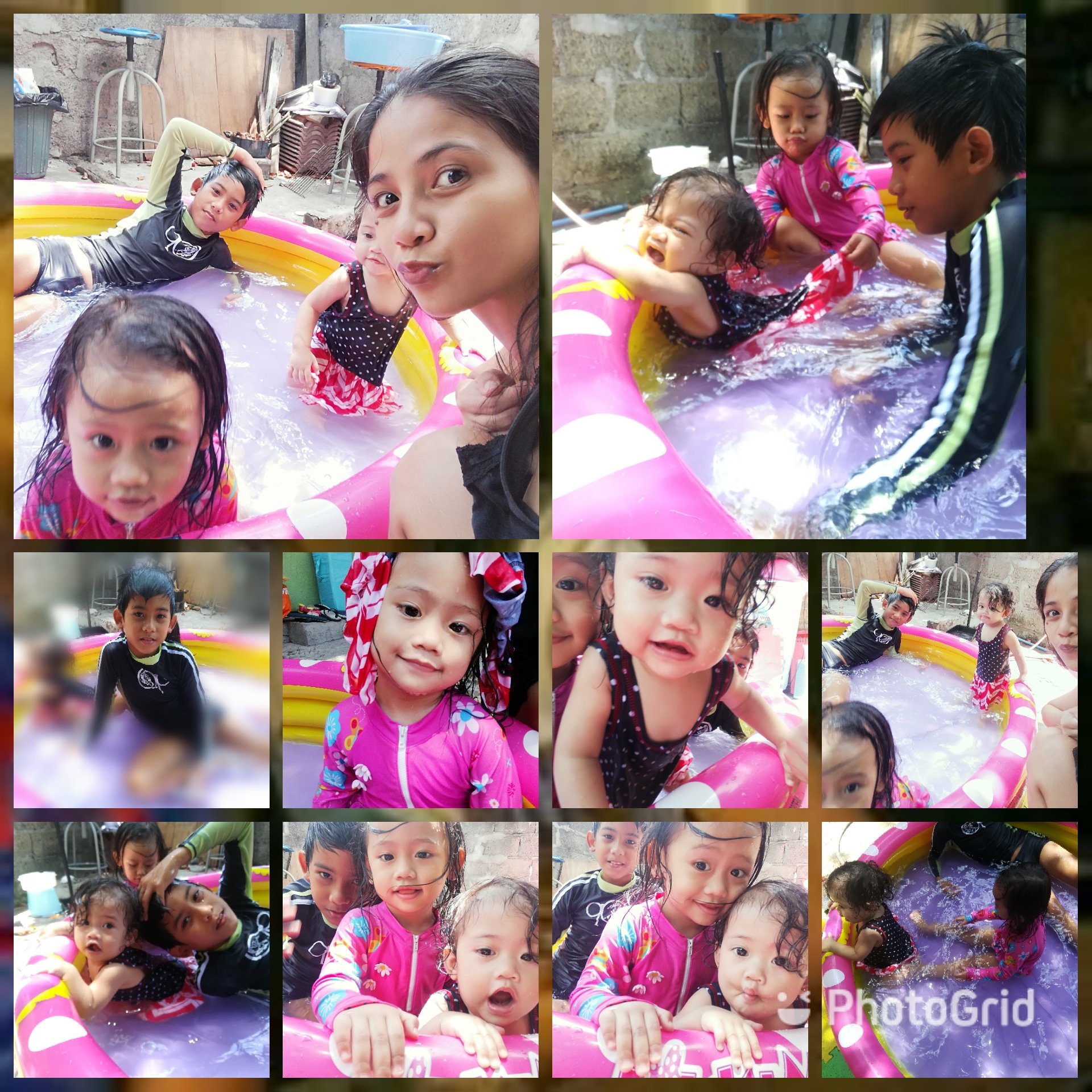 I decided to combine aome photoa ofmy kiddos and me , all in one box. What has been their summer playground last summer? . It was the minnie mouse inflatable pool , given to them by their grandparents from my side. Yes! A pool was their summer playground.
I remember when my parents arrived , and my kiddos Zeph ,Alex andFreia saw the pool , their eyes are like shining brightly , and i can't explain the looks on their faces ,and the excitement they got ,especially my forat born Zeph. He wasactually the one who really wanted me to buy a pool when summer started. But i was still saving SBD andwaiting for my earnings but still wasn't enough to buy a pool , where all the three of them would fit in ,LOL.So there, so thankful for myparents for the gift of Love.
That waseveryday last summer that we have to get the pool ready for the kids. They were reall happy , swimming in a just 2-feet-deep-water , LOL. This playground was not just something that brought satisfaction to my kids , but it also brought such happiness to me ,seeing them enjoying and having fun even if it's just simple pool for others,for them, it was a huge enjoyment . Thus, bringing joy to measwell as their mother. Those moments money can't buy and that i can treasure forever.
There you go,thanks much ate @jurich60 for inviting me to join ,and thanks for coming up with this fun contest dear @claudiaz 👏❤️❤️❤️