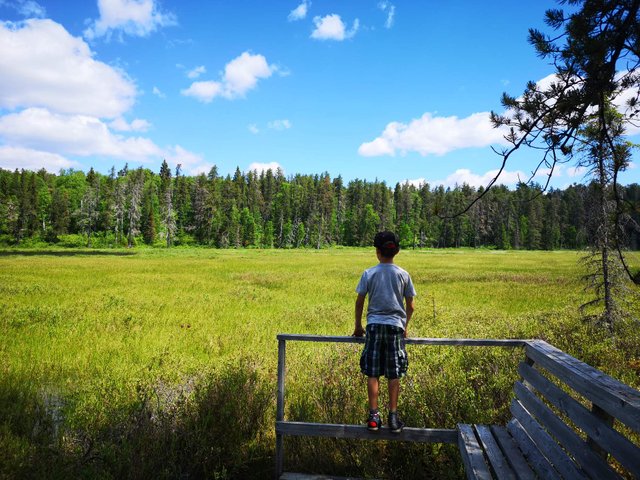 In the last Summer Days post, I covered the beginning of our summer activities. This one will be continuing as we head to the middle part of this fabulous season.
In the picture above is a quick shot of when we went hiking in the trails of the Lonesome Bog. This little trip I have already wrote about, but I am adding this in here to help me remember the events in a nutshell.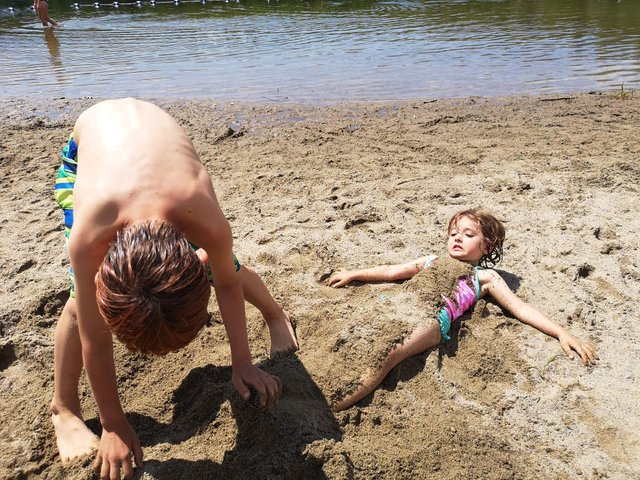 Swimming and sand burials. Summer is never summer without spending hours on the sandy beaches. As sand is always a great beach for kids to play in, it's always nice to be refreshed in the cold water and in this case, spring water.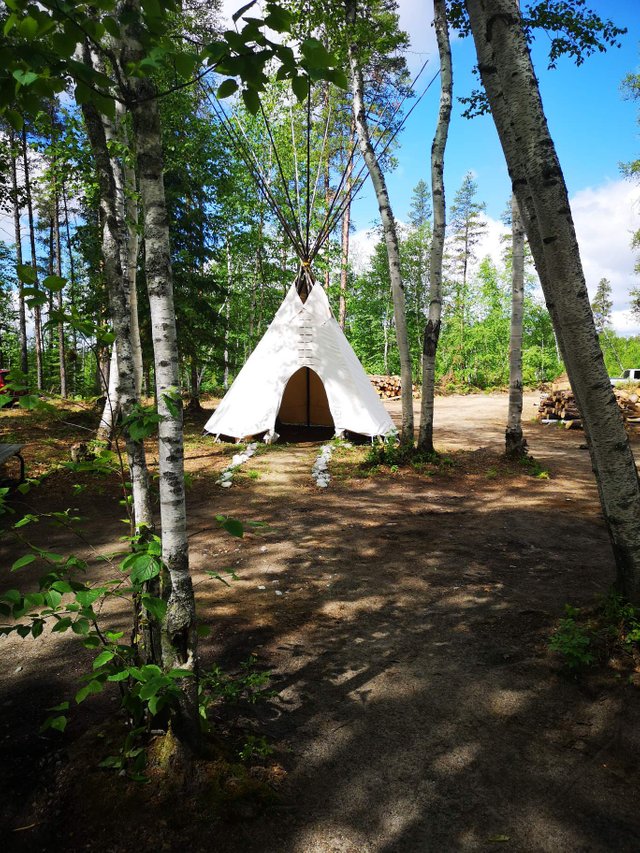 Sharing this one again as this is one of the most important 2 day language gathering event. This is where the kids learned word is the Ojibwe language and took part in making feast bubdles and medicine bags. While the adults drummed and shared stories and teachings, the kids got to play freely with other kids and be one with nature.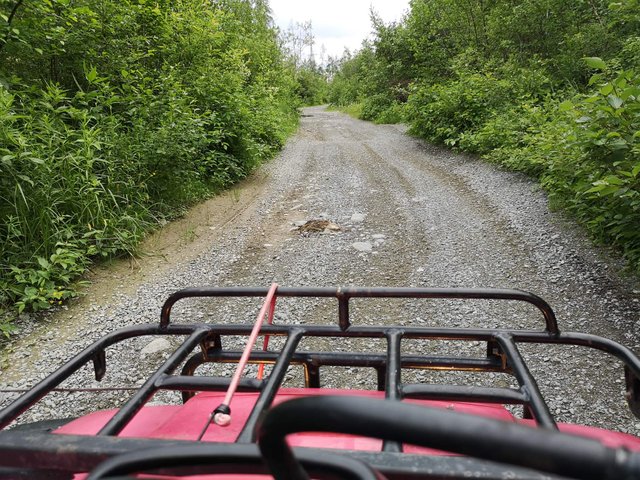 One of the great things about living in tiny northern town is the fact that we are surrounded by forest and trails! How awesome it is where you can just get up in the morning and start the quad and hit the trails! Of course this one is the easier trail as the kids are sitting behind me. Wasn't easy to take a shot while driving around.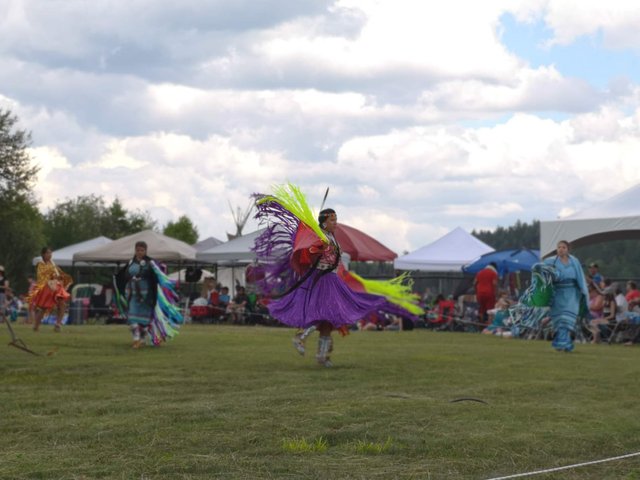 The Temagami Pow wow. Looking back at this picture has me anxiously waiting for the next one at the end of the month!!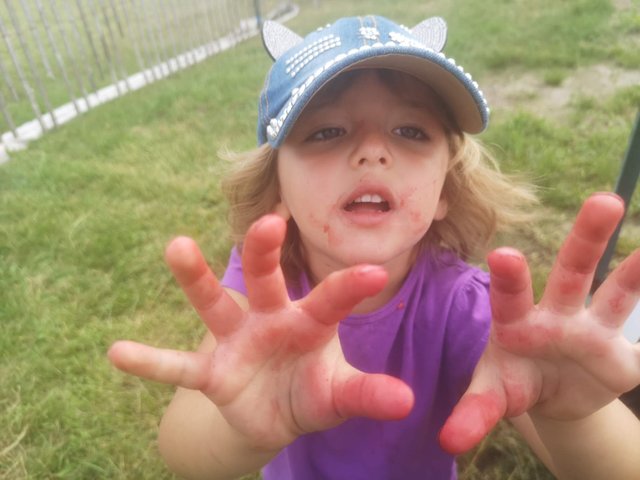 EEEERRR! UUUUGGGHHHH! Zoooombiiiiieeee.
Haha! This little one just got into an awesome strawberry patch!
Yes, we went strawberry picking.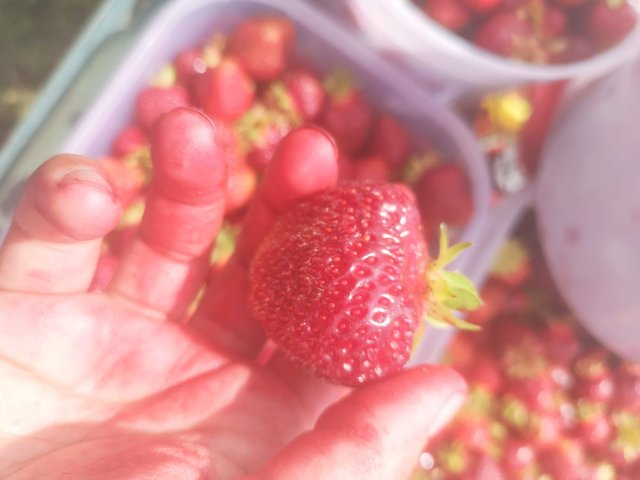 In a matter of an hour, managed to pick ourselves a huge amount of these nice, juicy, succulent berries. Look at that lovely red one!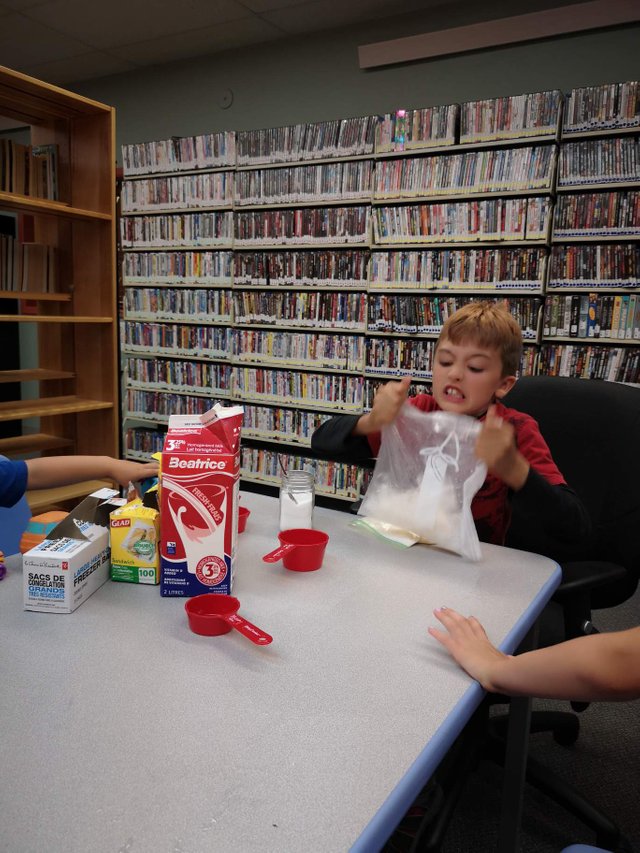 This one makes me laugh! Can. You guess what we are making here?
Went to the library to take part in making our ice cream without a machine. All you need is a lot of shaking! And a face like his to make that good shake happen. Even Frankie approves that it's good stuff!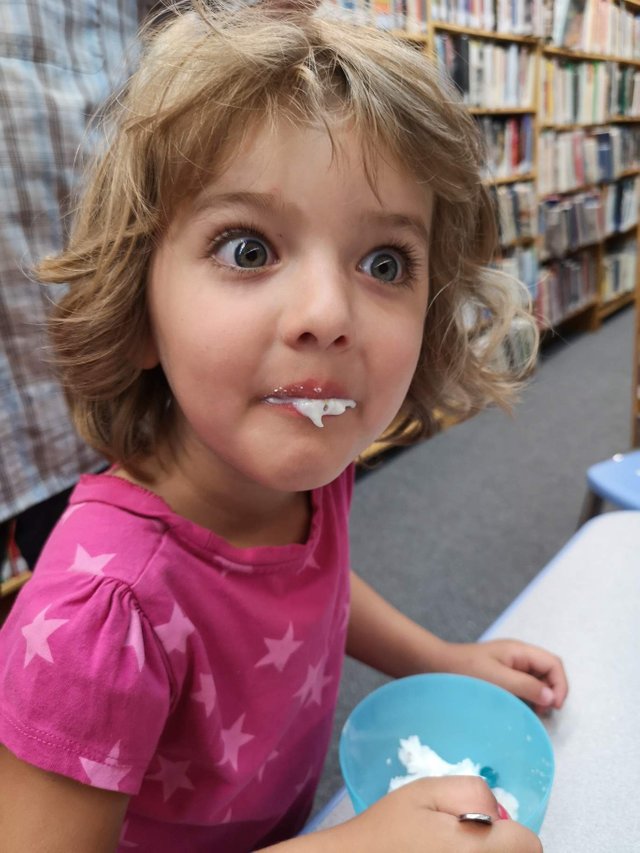 Looks like she wasn't believing it to be ice cream until trying it lol.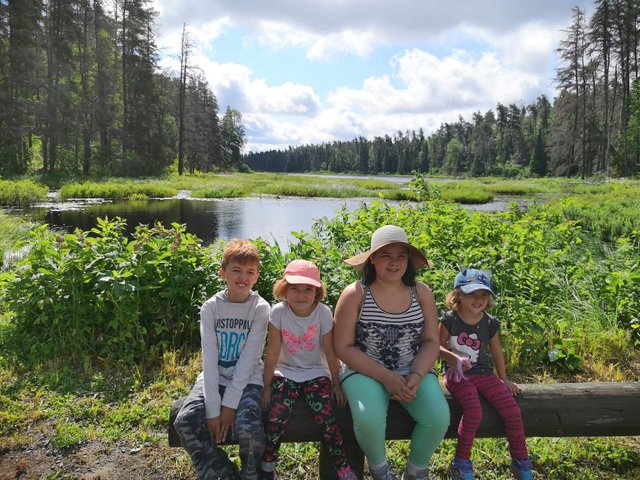 Another day at the Lonesome Bog as going once isn't enough to take in the joys of the great trails.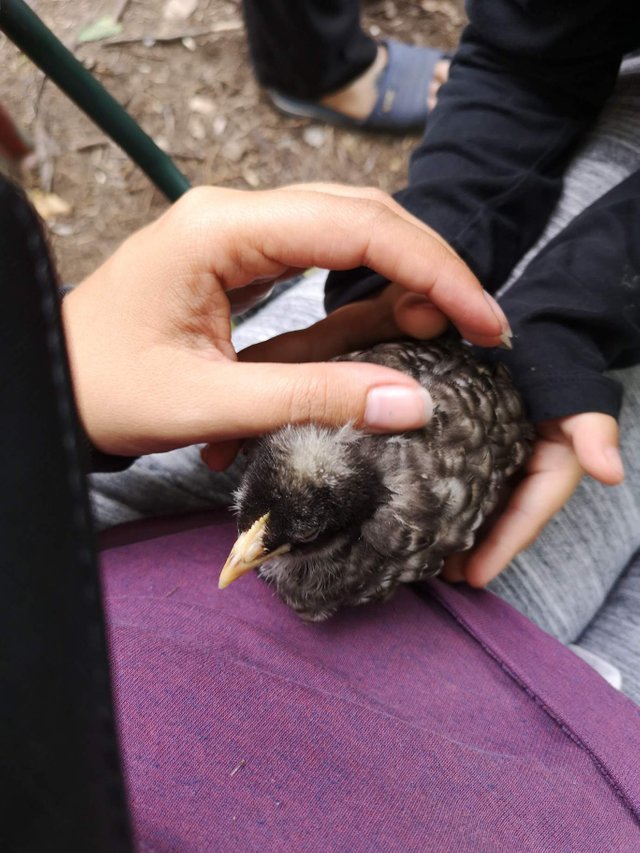 Visiting a friend off grid in the bush and camping there is a great way to spend a few days. And a chance to learn about chickens is always fun.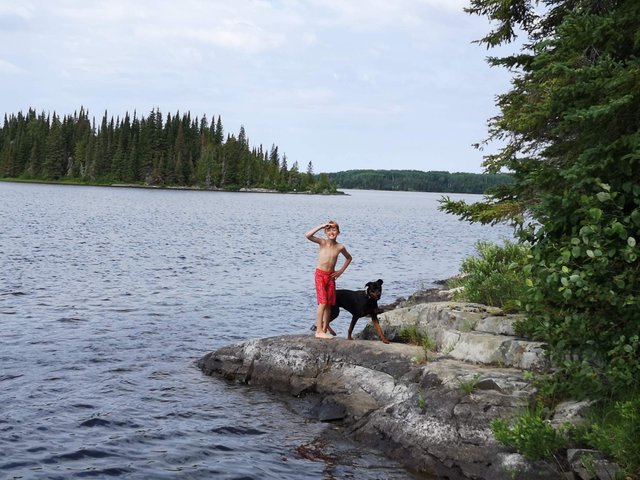 After being at my friends, we switched camping spots to a family members cottage that is by the lake.
Let me tell you a bit about this beautiful place.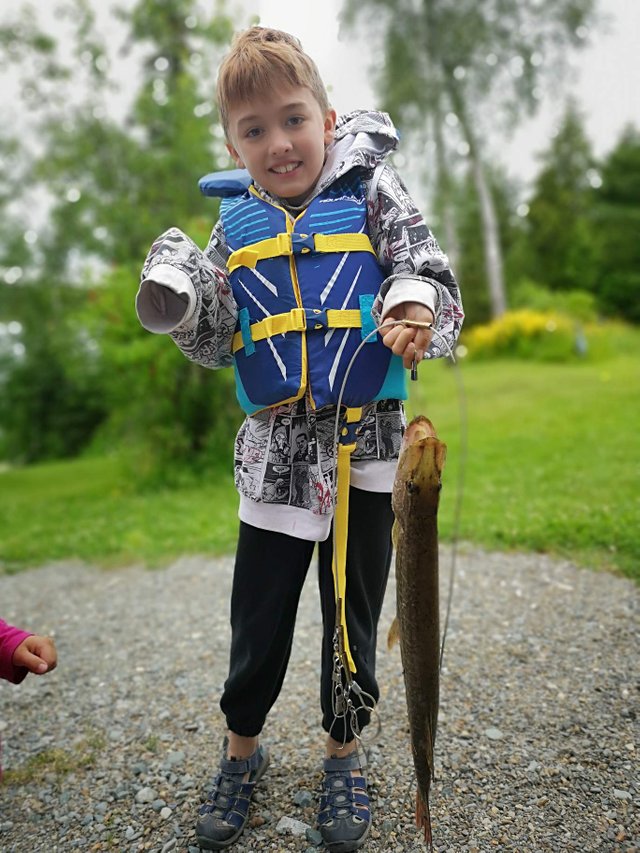 The lake is great for fishing. Real good fishing...
My son caught his first big fish, a pike.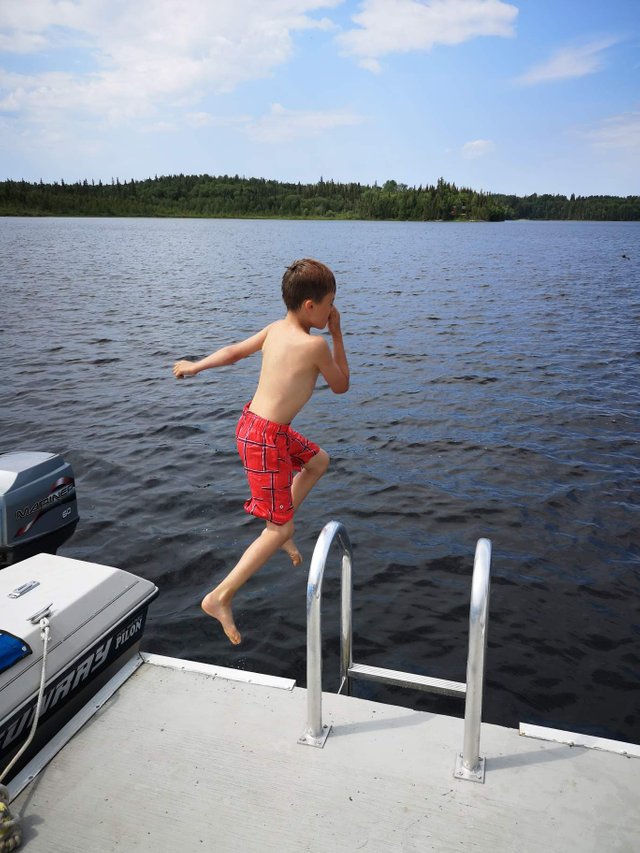 It's also great for swimming. The lake gets steep quite fast so jumping off the boat dock is not problem.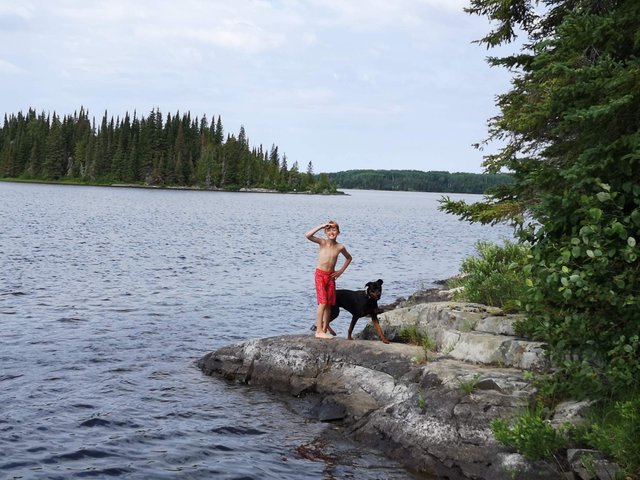 It's an awesome place for adventure and building up the imagination. Here's another example...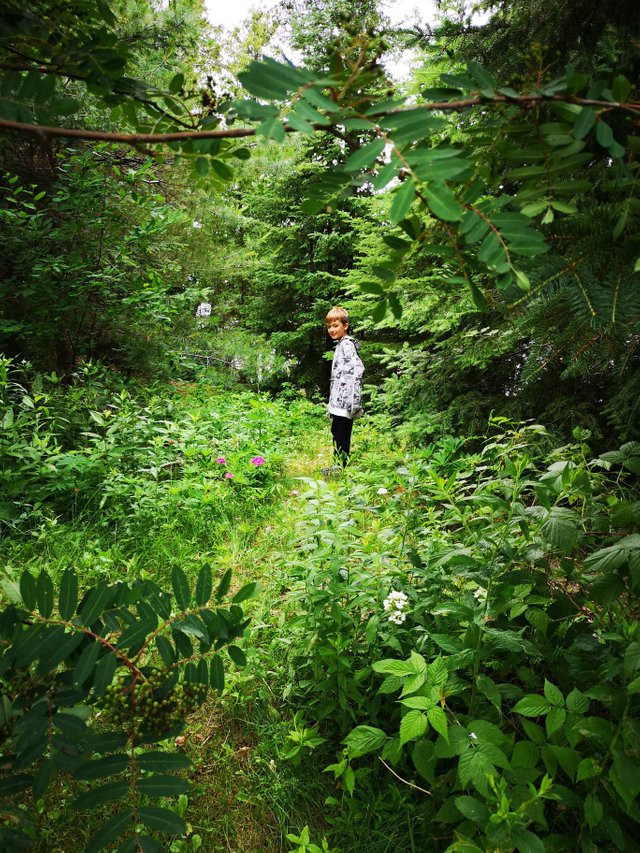 Who wouldn't want to be in the bush like this pretending to walk in on uncharted territory. Look out! There's a-a-a-a oh nevermind, it's just a bug...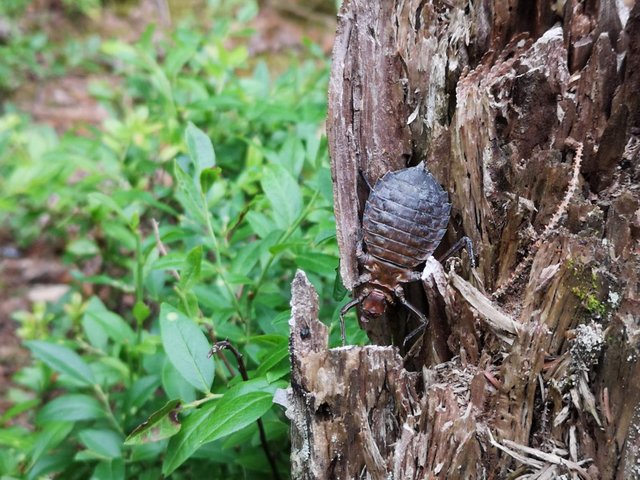 With such open space by the lake, it's also the perfect chance to catch some sun.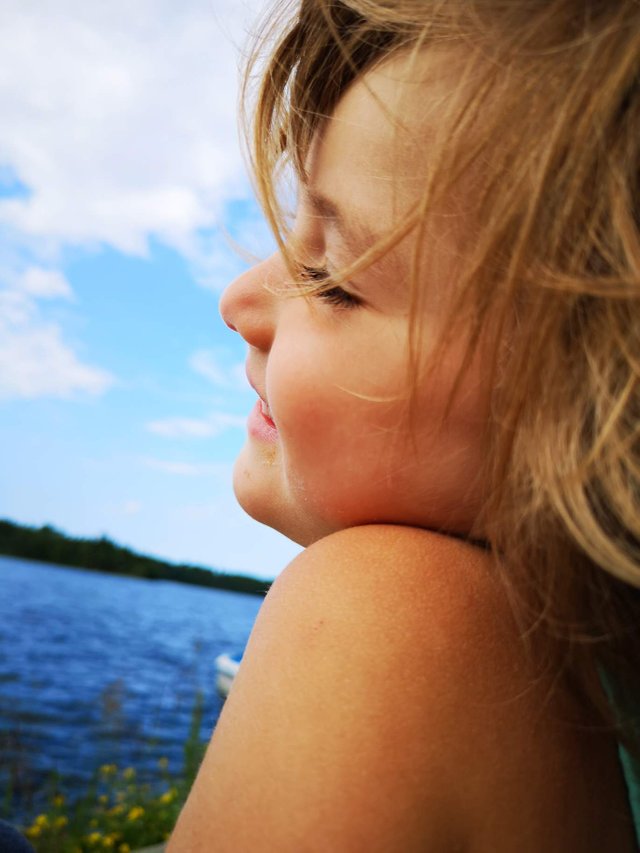 And also pose for the camera...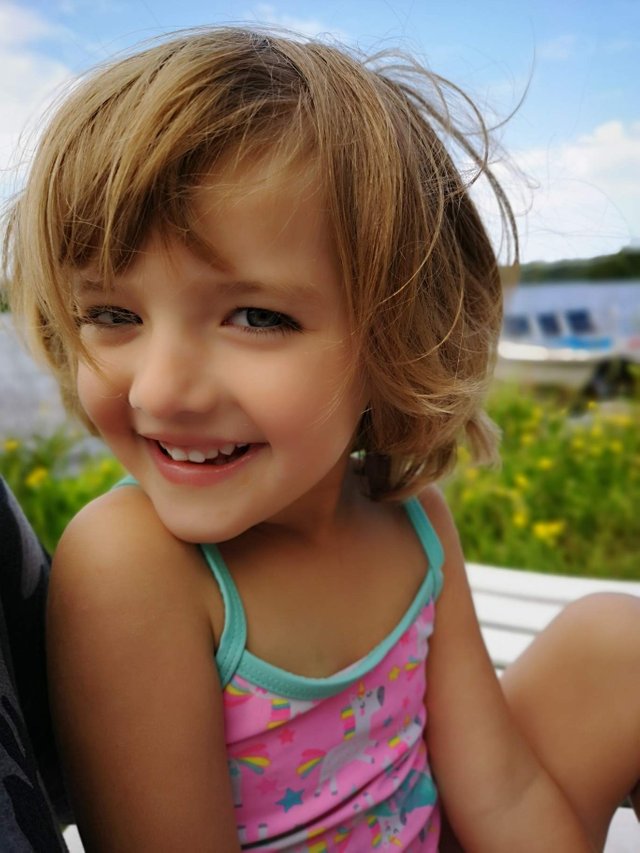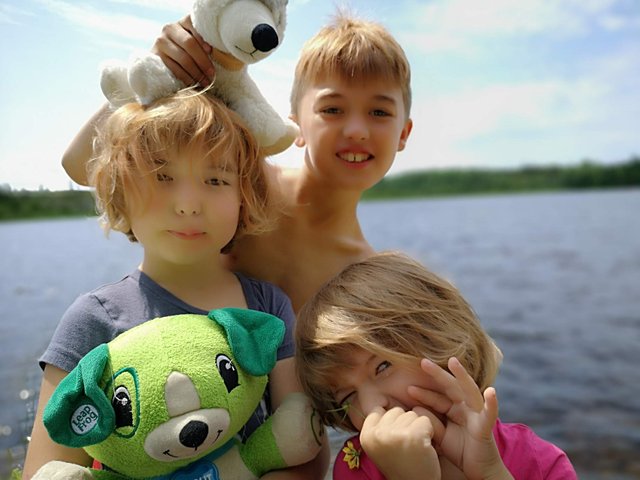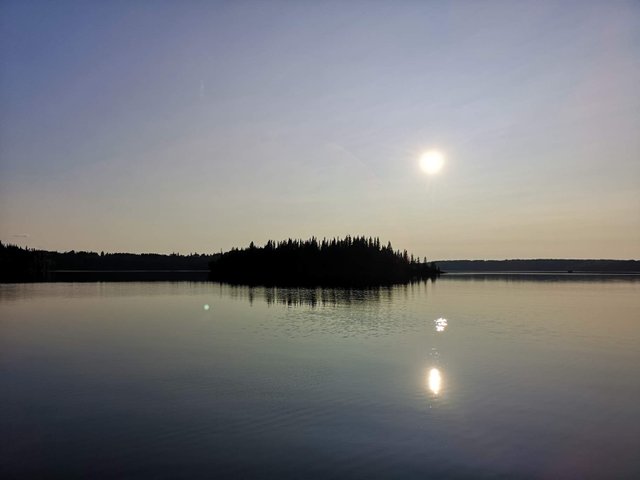 With the sun setting at the end of the day it's time to have some mother and son time, soaking our feet in the calm waters.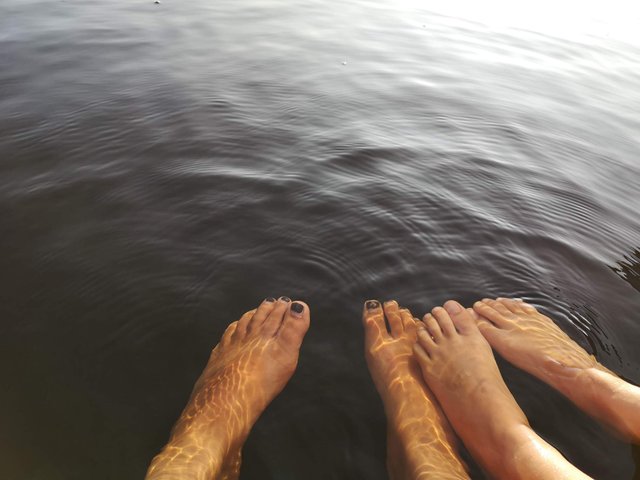 We spent about 4 days here, enjoying our free time doing whatever we felt like doing. I wish everyday could be like this.
That's all the time I have left today. We are still enjoying our summer time so it will be a while until I get back to making another summer post. The season is is heading into cooler nights already so we have little time to get some more activities. What will be in store for us as we head into the end of summer days???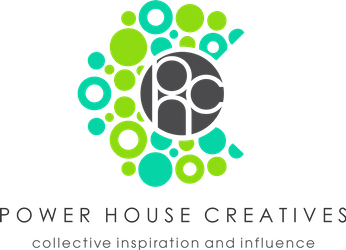 Posted using Partiko Android